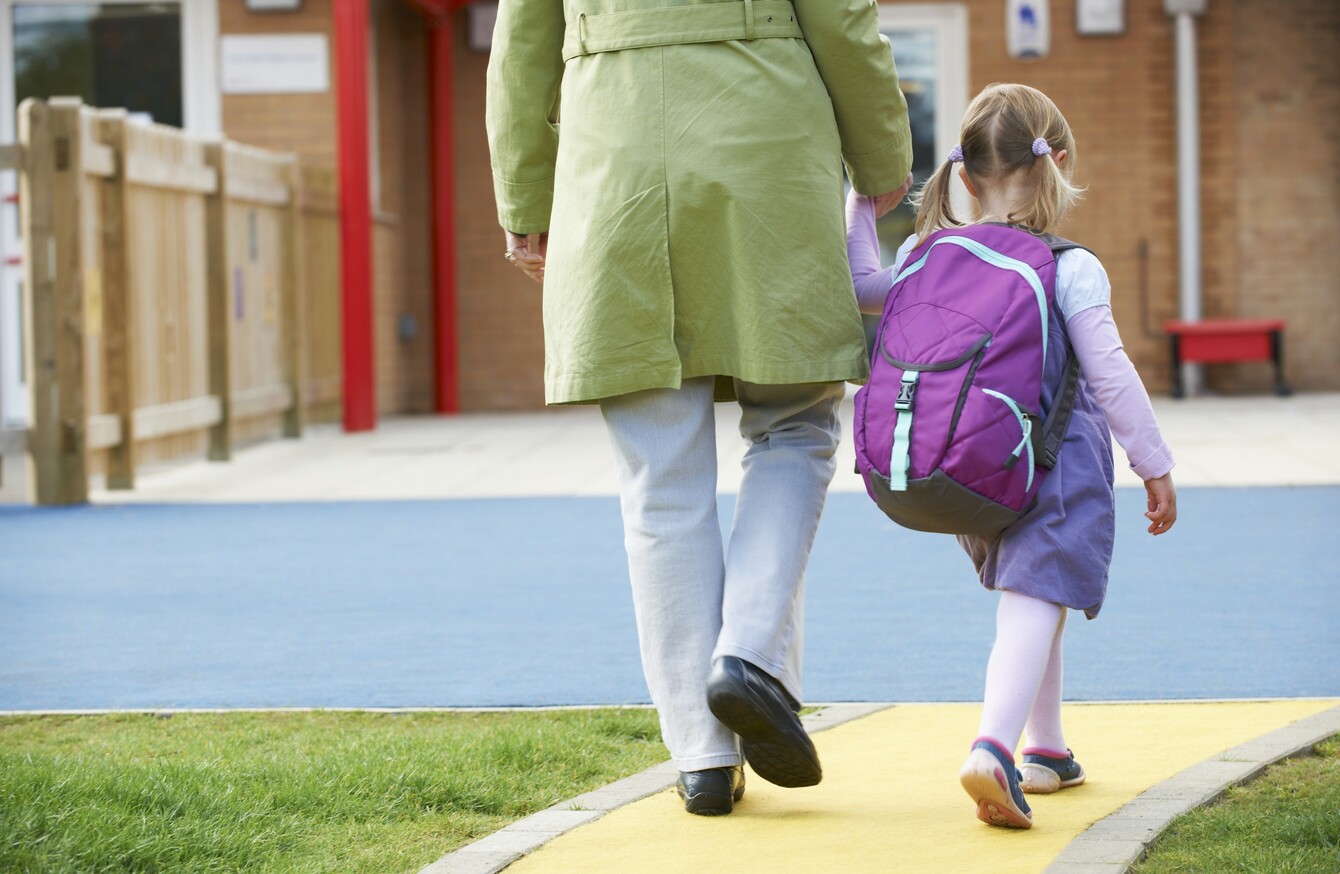 Image: Shutterstock/SpeedKingz
Image: Shutterstock/SpeedKingz
MANY PARENTS ARE being forced to forgo paying bills and cut back on other costs to meet the costs of getting their children ready to return to school in September, according to a new survey. 
According to Barnardos annual School Costs Survey, launched today, 42% of primary school parents and 47% of secondary school parents are forced to cut back or not pay bills to cover back-to-school costs.
8% of primary and 14% of secondary school parents are forced to borrow money to cover school costs, the survey found. 
The survey of just over 1,400 parents across the country found that the basic cost of sending a child to school remains substantial across primary and secondary. 
One anonymous parent who took part in the study said: "I am not able to budget out our regular household income to pay for my child going to school and will need to borrow money from [named money lending company] and from the credit union to help me prepare her for secondary school." 
Another parent said: "I have been buying school supplies and uniform pieces since March to ensure I have everything for September."
Prices
The survey revealed that the average cost of the basics needed for a senior infants pupil now stands at €340, down from €360 last year. 
Parents of fourth class pupils now pay an average of €380, the same as last year. 
Those of first year secondary school students pay €735, down €10 from €745. 
51% of primary school parents and 46% of secondary school parents reported an increase in the cost of school books this year. 
The average cost of school books in 2019 for primary school children is €85 and for secondary school is €190 this year. There is variation in the price parents pay across all age groups.
The use of workbooks, once more, has caused frustration amongst parents.
"I feel that using workbooks that cannot be reused is an extremely expensive method rather than a copy book to complete questions from a textbook that could be reused by another pupil the following year," one parent said. 
The majority of parents who avail of a book rental scheme have indicated that their contribution has remained the same – 62% and 71% respectively.
"The introduction of the book rental scheme for first year ever (last year) was a significant financial support towards the total costs associated with a child starting secondary school, as it was a savings of €350 from our initial expected budget," another parent said.
Despite a 5% increase in capitation fees parents are still being asked to pay a voluntary contribution.
#Open journalism No news is bad news Support The Journal

Your contributions will help us continue to deliver the stories that are important to you

Support us now
67% of primary school parents have been asked for a voluntary contribution (same as last year) and 69% of secondary school parents have been asked to pay a contribution (down 2% on last year).
In relation to uniforms, 75% of primary and 95% of secondary school parents reported that they are required by the school to buy crested or branded uniforms for their children. 
"I feel there needs to be more standardisation of schooling and the pricing for uniforms," one primary school parent said. 
"Some schools vary between €20 and €150 in the same local area where I am in … just for a uniform, there needs to be limits in place to help struggling families. €150 does not cut it in a lot of circumstances."
Free education
Commenting on the report, Barnardos CEO Suzanne Connolly said that parents are "stressed out, overburdened and fed up" of having to pay for what should be free education. 
"The substantial financial cost of sending a child to school means access to education is not free and anything but equal," Connolly said.
Developing a free education system will not happen overnight but the government must take the first step in creating a more equitable system.
"The underfunding of our education system has meant that parents are left trying to help schools meet shortfalls in funding through voluntary contributions. The government must provide adequate capitation fees to schools so that they no longer have to rely on additional contributions from parents who are already put to the pin of their collar," Connolly said. 
"While we recognise the importance of school uniforms and how it can alleviate the pressures on both parents and children around clothes choices, the use of crested uniforms provides no added value and only adds financial pressures to parents in terms of school costs."