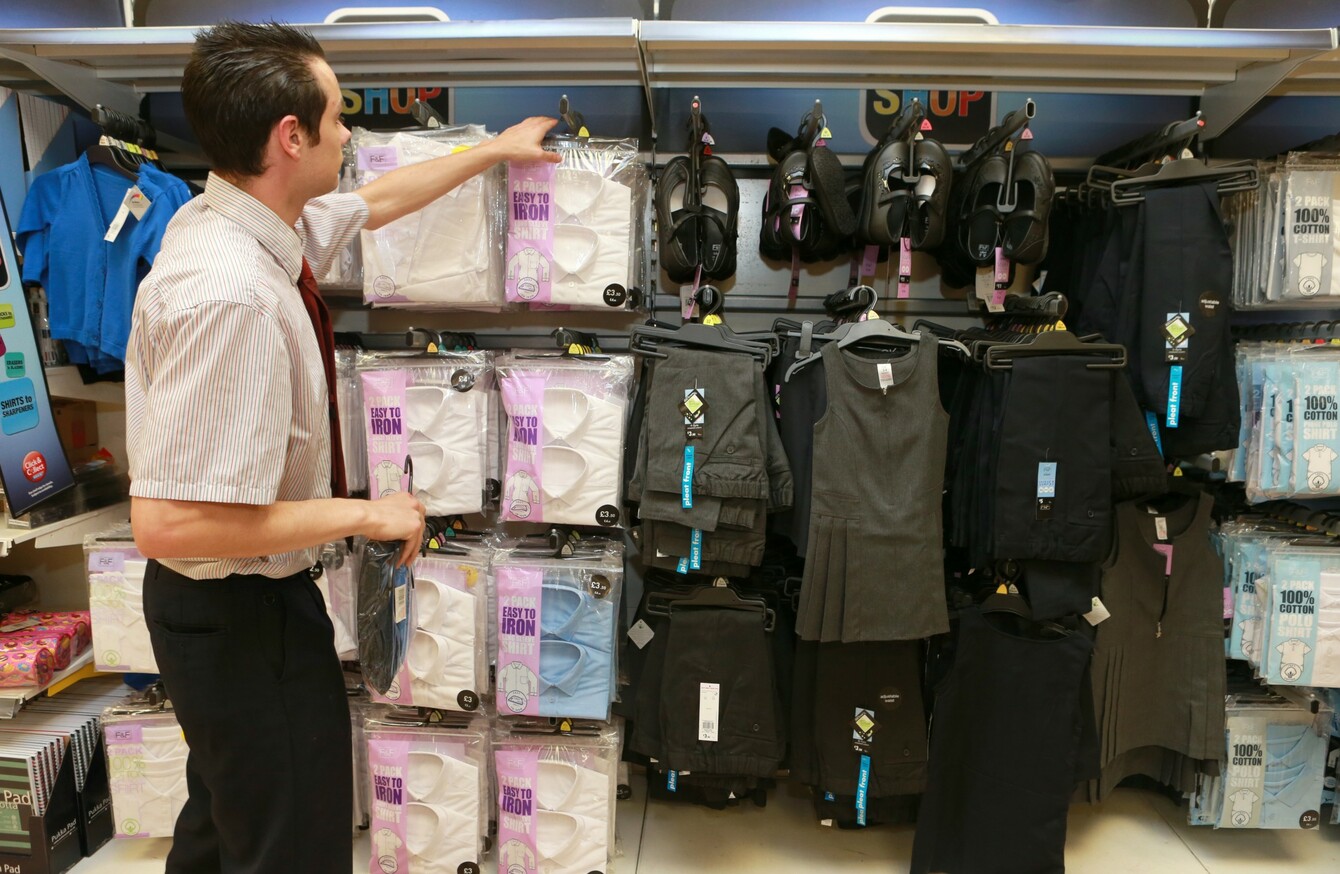 Image: Laura Hutton/Photocall Ireland
Image: Laura Hutton/Photocall Ireland
WHILE SCHOOL CHILDREN have just gone on their holidays, the cost of going back to school is already weighing on some parents' minds.
A new survey from the Irish League of Credit Unions has found that the average cost of sending a child back to school is over €1,185.
The survey says that many parents of school going children are already looking ahead to the back to school shopping season and the challenges it brings for family finances.
Almost a third (31%) of parents find themselves in debt covering back to school costs, borrowing an average of €357.
79% of parents say they are expected to make a 'voluntary' contribution to school averaging €118 per child, up from €112 in 2015.
37% of parents feel under pressure to buy branded school supplies, down from 42% in 2015, pressure more evident in secondary school parents.
In terms of what is spent, parents will shell out on average:
Extracurricular activities: €185
Uniforms: €183
Books: €146
Lunches: €145
After school care: €123
Fees/contribution: €113
School trips: €115
Transport: €101
Gym gear: €74
81% of parents of school going children (primary and secondary) feel that the costs of sending their kids back to school is a significant financial burden.
14% of those parents in debt have turned to a moneylender to cover back to school costs. A further 9% of all parents would consider turning to a moneylender to cover the costs of back to school in 2016.