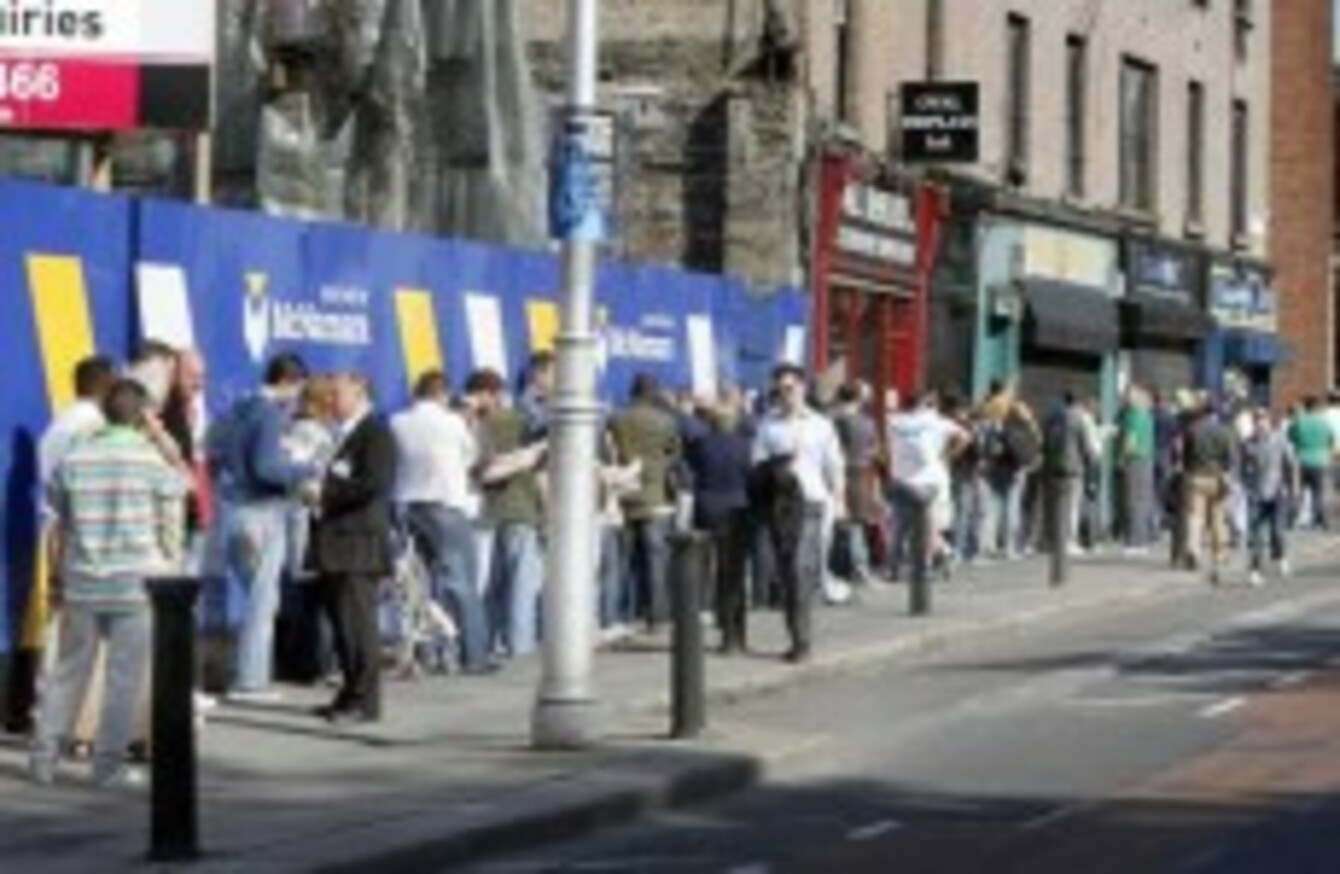 File photo of a dole queue.
Image: Photocall Ireland
File photo of a dole queue.
Image: Photocall Ireland
A BACK TO work scheme will be proposed by Minister for Social Protection Joan Burton in the upcoming budget.
Speaking at an OECD conference in Dublin Castle today, Burton said that there is scope to restructure Ireland's current employment programmes to open up opportunities for young people who have not benefited from third-level education.
Community employment programmes and Tús could also provide opportunities to those who lack work experience, she said.
Citing the German system, the Minister also spoke about formal apprenticeship schemes.
Burton highlighted research which shows that being unemployed at a younger age impacts on an individual in terms of health status, wages and job satisfaction more than when it happens in one's thirties.
Even a short spell of unemployment can leave "permanent scars", she said.
Burton explained other measures that could be helpful in tackling youth unemployment, including:
the expansion of education and training places;
giving subsidies to companies to employ young unemployed people, based on additional net hires in order to avoid displacement of older workers;
and the creation of job guarantee schemes. For example, public sector or local government bodies would be allowed to employ people for a year or two and pay them the equivalent of the benefits they would have received on unemployment benefits plus a small premium.
"In effect this would be a form of subsidised training,'' she said.
The Minister also said she is keen to harness the knowledge of private sector companies on the needs of the labour market. "In this regard, I have been particularly impressed by the range and breadth of the many proposals that the private sector has presented to me on tackling unemployment and key deficiencies in the labour market since becoming Minister,'' she said.