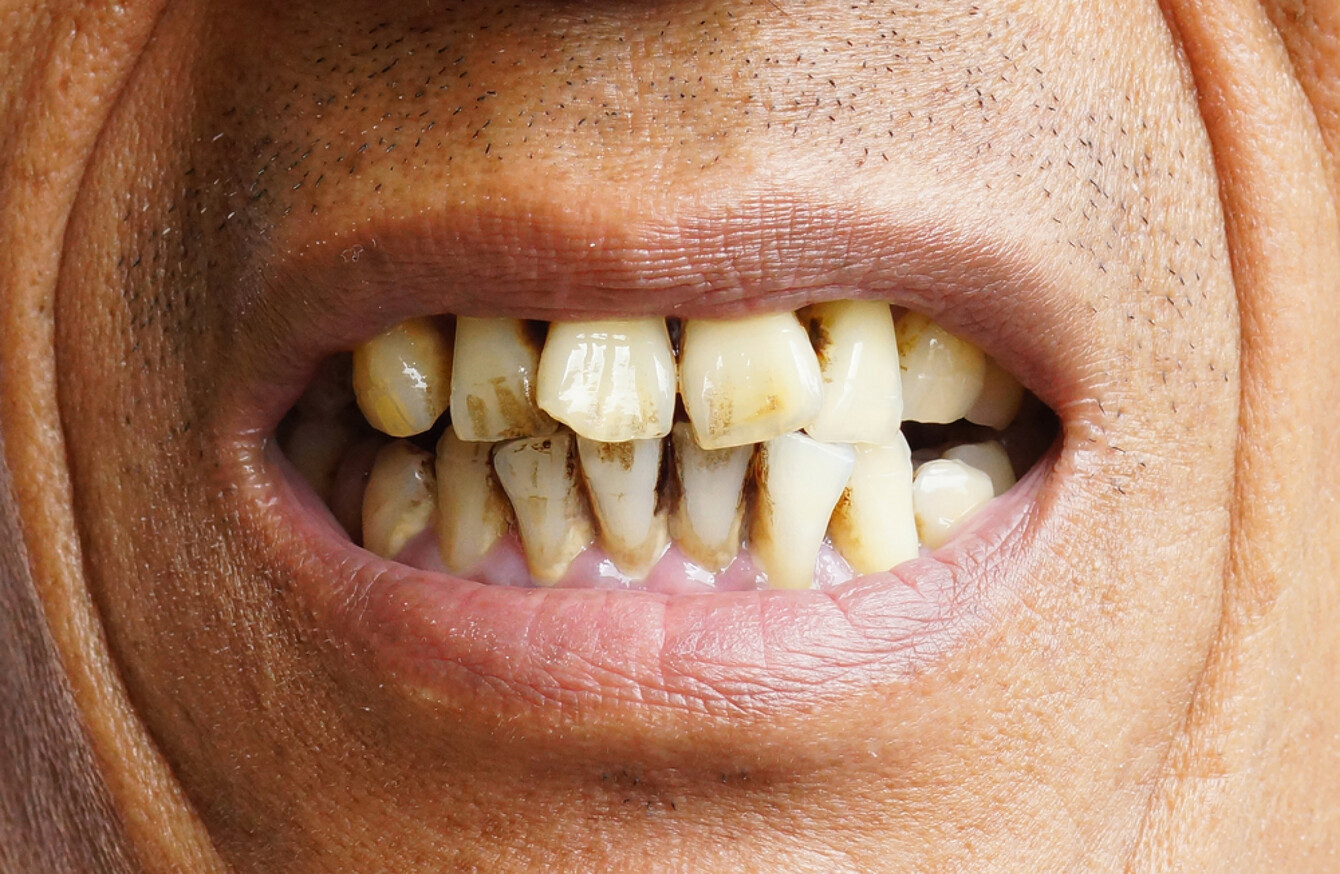 Image: Wk1003mike via Shutterstock
Image: Wk1003mike via Shutterstock
SCIENTISTS AT TRINITY say they've made an "important discovery" while researching the link between bacteria and a growth called oral leukoplakia which can precede oral cancer.
The research found that there were higher rates of bacteria on the "white-patch" growth compared to healthy areas of the mouth.
Its thought that if the bacteria is treated or eliminated earlier, that it could be possible to stop the development of the "white-patch" growth that can lead to oral cancer.
Scientists at Trinity's School of Dental Science examined whether certain bacteria were associated with oral leukoplakia and whether this type of bacteria could indicate whether these condition will become malignant.
Oral cancer is the eighth most common cancer worldwide. Like all cancers, early diagnosis of the cancer greatly improves the chances of survival.
According to the Irish Cancer Society, there are 300 cases of mouth cancer in Ireland every year. These cancers are more common in men than in women, but the rate of cancer in women is increasing.
The research
Oral cancer is sometimes preceded by precancerous growths, and identifying these can improve long-term survival.
One of these pre-cancers is called oral leukoplakia, literally meaning "white-patch". Although smoking is a risk factor for oral leukoplakia, we still don't understand what turns oral leukoplakia into cancer and which ones are likely become malignant.
When studying this pre-cancer, the researchers found that certain bacteria were more abundant on the white patches compared to healthy sites in the same patient.
#Open journalism No news is bad news Support The Journal

Your contributions will help us continue to deliver the stories that are important to you

Support us now
This included species of Fusobacteria and Campylobacter species. Recent studies have shown that Fusobacteria and Campylobacter are present in large quantities in colon cancer and are associated with colon cancer progression.
The Trinity study suggests that similar bacteria may be involved in the progression of cancers in the mouth.
Other studies are underway to determine if this type of bacteria can determine whether white patches become cancerous and whether antibiotics could be useful to prevent the growth from mutating into a more malignant form.
Speaking about the importance of this study, lead author, Professor Gary Moran said: "Our study supports the idea that bacteria may be involved in the progression of cancers in the GI tract and that antibacterial therapies could be used to slow their development."
The project was supported by the Dublin Dental University Hospital. Their findings were recently published in the international peer-reviewed journal, Frontiers in Microbiology.