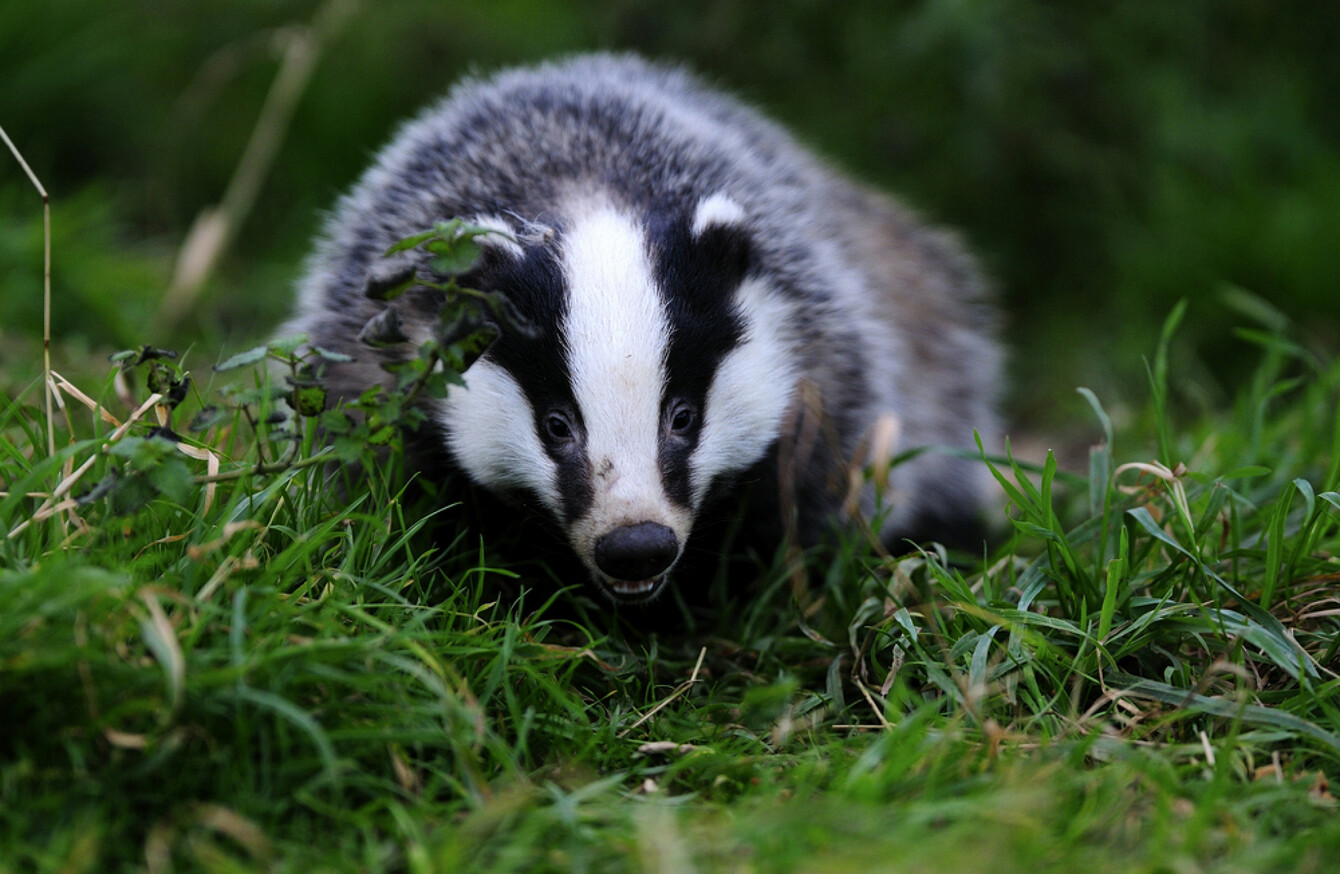 Image: Shutterstock/colin robert varndell
Image: Shutterstock/colin robert varndell
BADGERS WILL BE spared from departmental culling and will instead be vaccinated in a bid to eradicate tuberculosis in cattle, it has been announced.
Agriculture Minister Michael Creed announced the measure yesterday which he said was an attempt to eradicate tuberculosis (TB) in Irish cattle.
Creed said the move follows years of scientific research funded by his department into the use of BCG vaccine in badgers. This vaccine is designed to reduce the impact of disease in wildlife hosts which transfer it back into the cattle population.
Bovine TB may also infect badgers. There is widespread infection in the badger population in Ireland and Infected badgers can transmit TB back to cattle.
Creed said: "The most recent research findings confirm that vaccination of badgers can play a role in reducing the level of infection in cattle. Whilst vaccination of badgers is not a 'silver bullet', it is important in that it addresses one of the critical elements within the complex TB eradication challenge.
"This will now allow us move forward in the early part of this year to the development and re-launch, in consultation with stakeholders, of a comprehensive strategy to finally eradicate TB."
Vaccination of badgers will be carried out by staff from the Department of Agriculture. The programme will begin in areas which have already been part of the field trials demonstrating the effectiveness of the vaccination.
Creed said he was happy that the new programme "enables Ireland move forward towards eradication of bovine TB in a controlled holistic way, which will serve to protect the badger population whilst also protecting cattle and the livelihoods of farmers".