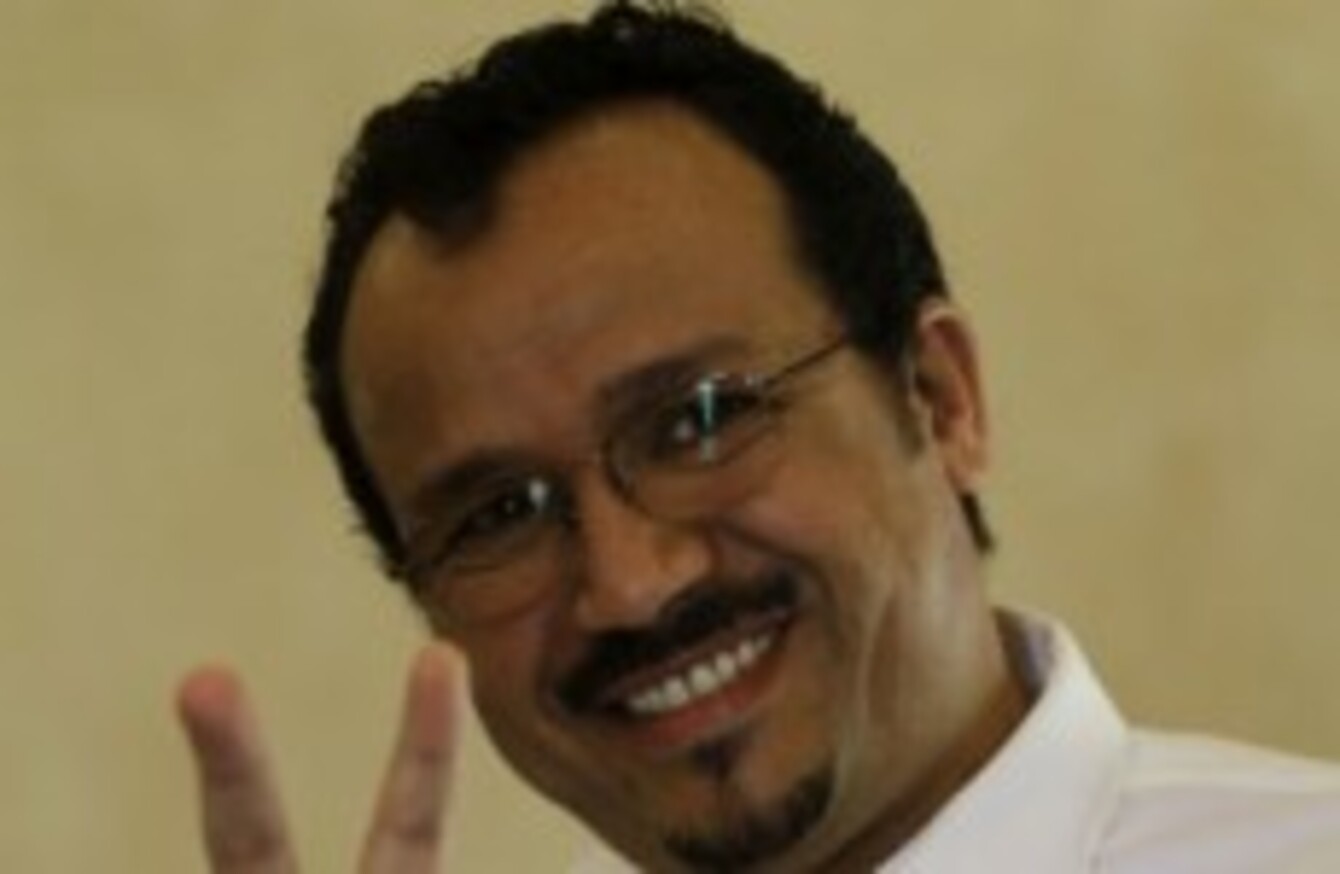 Irish trained doctor Ali al-Ekri after hearing the result of the re-trial.
Image: Hasan Jamali/AP/Press Association Images
Irish trained doctor Ali al-Ekri after hearing the result of the re-trial.
Image: Hasan Jamali/AP/Press Association Images
EAMON GILMORE HAS expressed his concern over the long prison sentences handed down to a number of medical professionals in Bahrain.
Bahrain's appeal court acquitted nine of the medics on Thursday and cut the jail terms of nine others.
One of the nine medics who was not acquitted in the re-trial this week is Dr Ali al-Ekri who trained at the Royal College of Surgeons Ireland (RCSI) in Dublin. His 15-year sentence was cut to five years so he still faces jail time. Another Irish-trained doctor, Bassam Dhaif, was given a shorter jail term of between a month and three years and is not expected to be imprisoned again.
The charges came after events which took place in the Salmaniya Medical Complex in March last year during a time of popular unrest in Bahrain as part of the wider Arab Spring movement. An appeals court acquitted nine medics but the nine others were jailed for their roles in the anti-regime protests.
The case, which has prompted widespread criticism from human rights groups, saw the medics handed jail sentences of between five and 15 years by a semi-military tribunal last September having faced a number of charges including possession of weapons and denial of treatment to Sunni Muslims.
The doctors also stood accused of spreading false news – particularly concerning the condition of wounded protesters – illegal acquisition of medicines and medical facilities, and of participating in demonstrations.
Gilmore said he has already communicated his concerns about the sentences to the Bahraini authorities through diplomatic channels.
"I welcome the fact that nine of the medical professionals originally sentenced have now been acquitted and that only a small number of the remaining nine whose sentences were upheld are likely to serve out their jail sentences," the Foreign Affairs Minister said in a statement before urging clemency for all 18 doctors and nurses.
Given the great concerns and doubts which have surrounded this case from the start, and in the wider interests of promoting urgently needed reconciliation within Bahrain, I urge the Bahraini authorities to consider extending clemency to those whose sentences have now been upheld.
The medical professionals can now seek a further appeal to the Court of Cassation in Bahrain. Gilmore added that he hopes such appeals will be "speedily expedited and that the individuals in question will not be re-arrested".
The Tánaiste also noted that the cases had attracted much attention after the findings of the Bahrain International Commission of Inquiry found that a number of the men concerned had been tortured and ill-treated in custody.