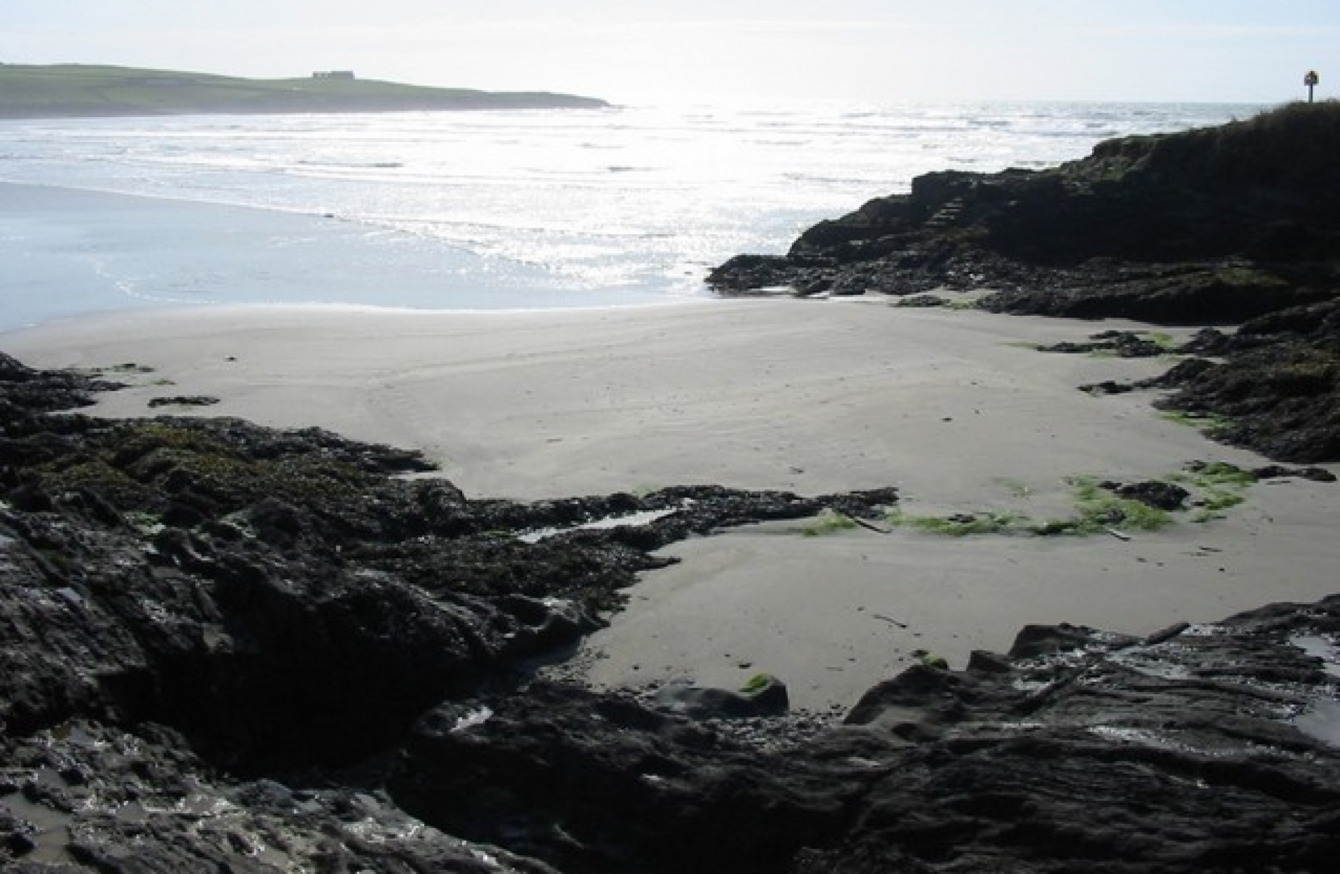 Inchydoney, Cork
Image: Jonathan Pascall/Wikimedia Commons
Inchydoney, Cork
Image: Jonathan Pascall/Wikimedia Commons
THE BROADCASTING AUTHORITY of Ireland (BAI) has rejected a complaint over comments made on a Cork radio station about asylum seekers.
A listener had objected to a late-night presenter on Cork City Community Radio referring to asylum-seeking children "going to the beach in Inchydoney".
The male co-host of Happy Talk, a Sunday night lifestyle/entertainment programme, made the remark during a discussion about a Leaving Cert student who achieved seven A grades in her exams.
The student, who was living in direct provision, had said that she would not be able to afford college because of rules around admission for asylum seekers.
She was subsequently offered a place at the Royal College of Surgeons in Ireland free of cost following the intervention of Minister for Education Jan O'Sullivan.
The complainant said that the male presenter stated the minister's assurance was unfair to Irish-born parents, who he suggested have to "go out and clean toilets" to put their children through third-level education.
The listener said the host went on to say "I hope the children enjoy going to the beach in Inchydoney tomorrow", referring to asylum seekers living in the Kinsale Road Asylum Centre.
The complainant said this comment suggested that these children did not deserve to go to the beach because of their asylum status.
In response, the station stated that the presenter had stressed that, while the successful student should be rewarded with a place in college, all in society should be treated equally, regardless of their ethnic background.
The broadcaster said the presenter made what it felt was a fair comment that some sections of society "have to work at what might be considered menial tasks" to afford university, "while a special exception may be made for others because of their ethnic background or place of abode".
'Deliberately provocative'
In a ruling published today, the BAI said that the item in question "involved one presenter stating a critical view of what he felt were different standards between the treatment of Irish citizens and those who were not".
"While audience members might have reasonably found his comments objectionable and compliance issues may well have arisen had they been stated in isolation of any other opinions, the [BAI] committee noted that this presenter's views were challenged by his co-presenters," it said.
The watchdog noted that other contributors to the show said refugees and migrants should be treated fairly and that immigration was important for Ireland's future.
It also noted that the show's tone was "tongue in cheek" and "deliberately provocative", depending on the interaction of three presenters with different views.
The BAI also rejected a complaint about a female presenter on the same programme saying: "One thing I cannot stand is racists and foreign nationals."
The station, responding, said that the host had "used sarcasm to show up racists for what they are and, in turn, was defending all people who racists may choose to subject to this behaviour".
The BAI agreed with this view, saying in its ruling today that the remark was "intended to highlight what she perceived as a contradiction in the [other] presenter's views".