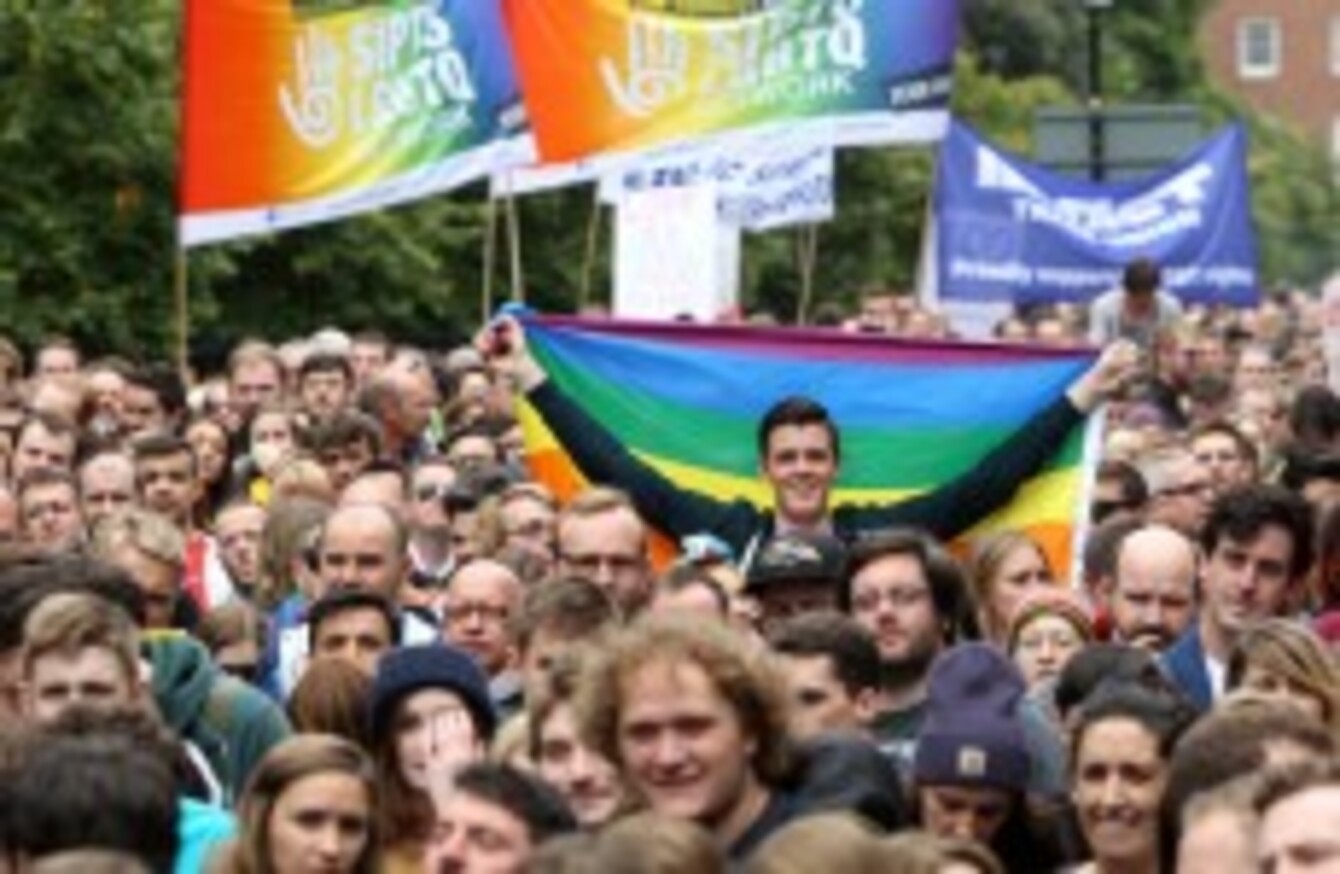 A Dublin march for marriage equality.
Image: Sam Boal/Photocall Ireland
A Dublin march for marriage equality.
Image: Sam Boal/Photocall Ireland
THE BROADCASTING AUTHORITY of Ireland has said fairness must be achieved by broadcasters but has denied they must "automatically balance a discussion with an opposing view".
The BAI was reacting to an opinion piece in today's Irish Times by columnist Una Mullaly entitled 'Who does the BAI ruling on marriage equality serve?'
The article took aim at the authority's decisions in relation to an episode of RTÉ Radio One's Mooney Show and an episode of Newstalk's Breakfast Show.
The RTÉ show was about civil partnerships between same-sex couples and the authority ruled that, when the issue of same-sex marriage was discussed, no opposing view was offered.
It said that, even though the date for the same-sex marriage referendum had not been announced, "requirements for fairness" still applied on the Derek Mooney presented show.
A similar decision was made against Newstalk broadcaster Chris Donoghue who criticised the decision.
The Irish Times article claimed that, as a result of the the decisions, broadcasters are reluctant to discuss same-sex partnership rights because they fear a "black mark" from the BAI.
The column was written in the context of the author's published book on the movement for same-sex marriage in Ireland and argued that even social histories of the movement are being censored because of the BAI ruling.
But the BAI has said that it has made no direction to broadcasters about what voices are needed on shows discussing the gay rights movement:
The BAI has, at no time in its engagements with broadcasters, issued any direction requiring that broadcasters must automatically "balance" a discussion with an opposing view. Neither has the BAI, at any stage, made a "ruling on marriage equality".
The BAI added that, while its sets out its guidance for broadcasters, it is for them to "consider the range of ways in which fairness is achieved". They suggested this could include time allotted to contributors as well as "the structure of the programme or the role of the presenter".
The opinion piece was also this evening backed by Independent Senator Katherine Zapponw who said that the BAI meant 'radio stations are running scared on the issue on equality for the LGBT community'.
- First published 8.30 pm