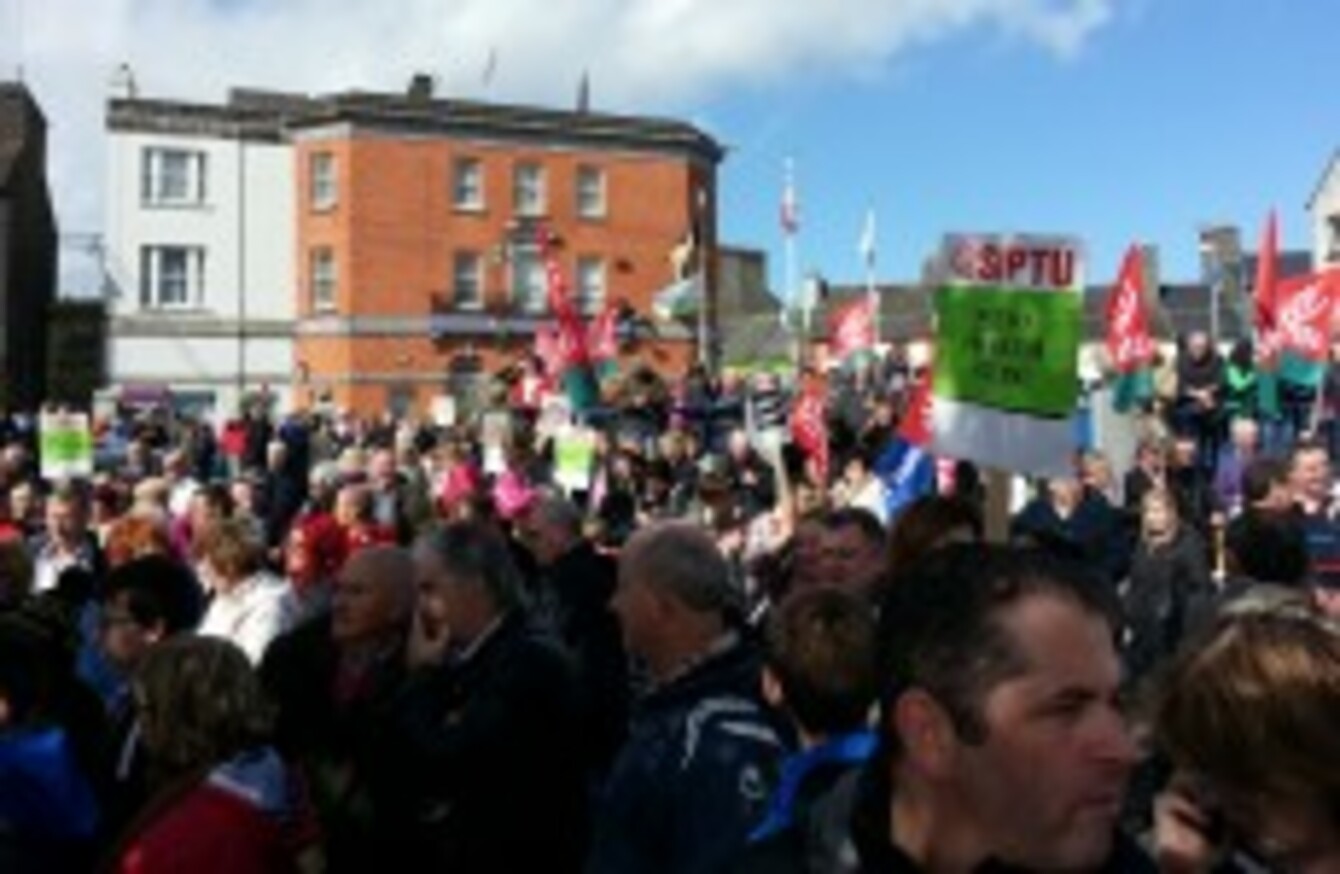 Protest in Ballinasloe today
Image: Shane Leonard
Protest in Ballinasloe today
Image: Shane Leonard
HUNDREDS OF PEOPLE attended a public protest today against HSE plans to remove the 22 acute psychiatric admission beds from St Bridget's Hospital  in Ballinasloe.
Speaking at the protest the Psychiatric Nurses Association's National Secretary Noel Giblin said the HSE was moving away from what was envisaged in the Vision for Change – the strategy which sets out the direction for Mental Health Services in Ireland.
Vision for Change
He said closing the beds without putting  in place acute mental health community teams for older people and those with intellectual disability was against the strategy, adding that removing the beds will only put added pressure on both Roscommon and on Galway University Hospital, with patients numbers exceeding the bed requirement.
He said:
The huge turn-out at today's protest reflects the  deep anger in the community at the loss of these beds  and people across Roscommon and Galway are clearly not going to stand by and see the mental health services in the region being dismantled in this way.
Last month, Galway East Ciaran Cannon TD called on HSE West to reconsider the decision to close the unit.
Beds
While the 22 beds will be gone in Ballinasloe, the HSE will maintain 35 acute inpatient beds in Galway city and 22 acute inpatient beds will be available in Roscommon.
An additional 15 new specialist beds will be provided in the acute mental health unit in Galway.
(Hat tip to Shane Leonard for the photo)