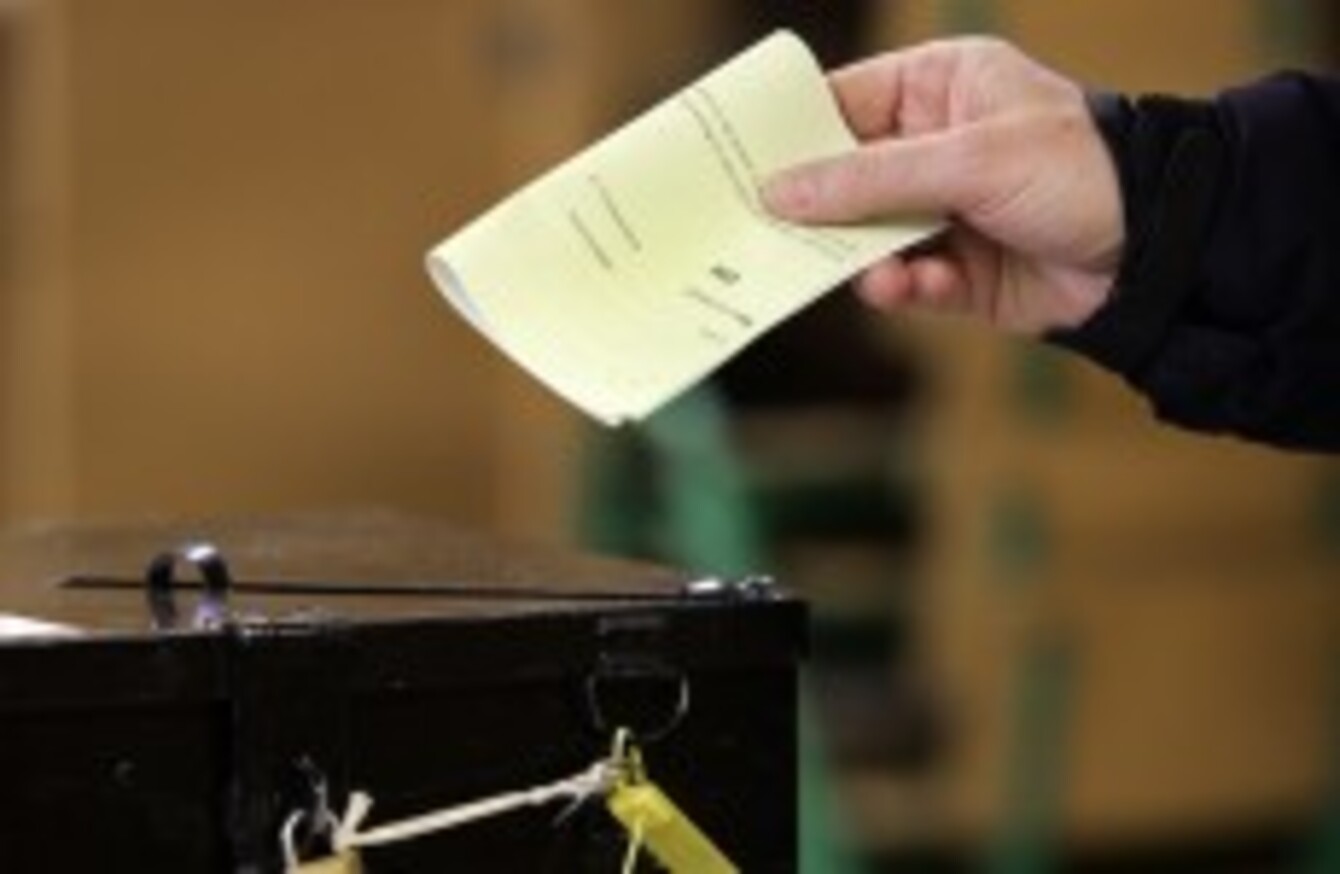 Image: Mark Stedman/Photocall Ireland
Image: Mark Stedman/Photocall Ireland
THE DESIGN OF ballot papers needs to be "modernised".
That's according to a new report published today on what future ballot papers might look like.
The Joint Oireachtas Committee on Public Service Oversight and Petitions report contains a number of important recommendations that they think will enhance the ballot paper and make it all a little easier for voters to understand.
Committee Chairman Pádraig Mac Lochlainn said that following the Seanad Referendum there seemed to be "voter confusion" regarding the ballot paper.
The committee agreed to investigate the issue after it was revealed that 14,355 people spoilt their vote in the referendum to abolish the Seanad.
Confusion
"It was a matter that should cause great concern," said Mac Lochlainn.
The report finds that the "question was for all intents and purposes, a double negative".
The members were also advised the format of the ballot paper has remained largely unchanged since 1963.
The report finds that the Referendum Commission's post-campaign research showed evidence of confusion among voters in relation to the ballot papers.
"There was significant confusion in relation to the Seanad Referendum ballot paper; a Yes vote on this meant the voter approved the proposal to abolish the Seanad. However, the research has shown that 13 per cent of those surveyed and who said they voted Yes actually wanted to retain the Seanad," the report found.
It stated that 6 per cent of those surveyed who said they voted No wanted to abolish the Seanad, while 55 per cent of the sample reported that it was quite difficult or very difficult to tell from the Seanad ballot paper what they were being asked to vote for.
Over 47 per cent said this was the case in relation to the Court of Appeal ballot paper.
#Open journalism No news is bad news Support The Journal

Your contributions will help us continue to deliver the stories that are important to you

Support us now
Modernisation
The Joint sub-Committee recommends that the minister examine the legislation with a view to having it modernised, stating what "was acceptable in referenda 50 years ago, is not necessarily 'fit-for-purpose' in 2014″.
Source: oireachtasfilm/YouTube
It is also recommended that the minister examine the legislation with a view to modernising how a question is posed.
The Joint sub-Committee would also like to see a permanent electoral commission be established with a mandate to conduct research as well as proofing the wording formula by some means such as the Supreme Court, Referendum Commission etc., in advance of it being put on a ballot paper.
"In this regard both the use of plain English and the phraseology of same is vitally important," said the committee.
The Joint sub-Committee will revisit this report within six to twelve months to examine what action has been taken in regard to its recommendations.