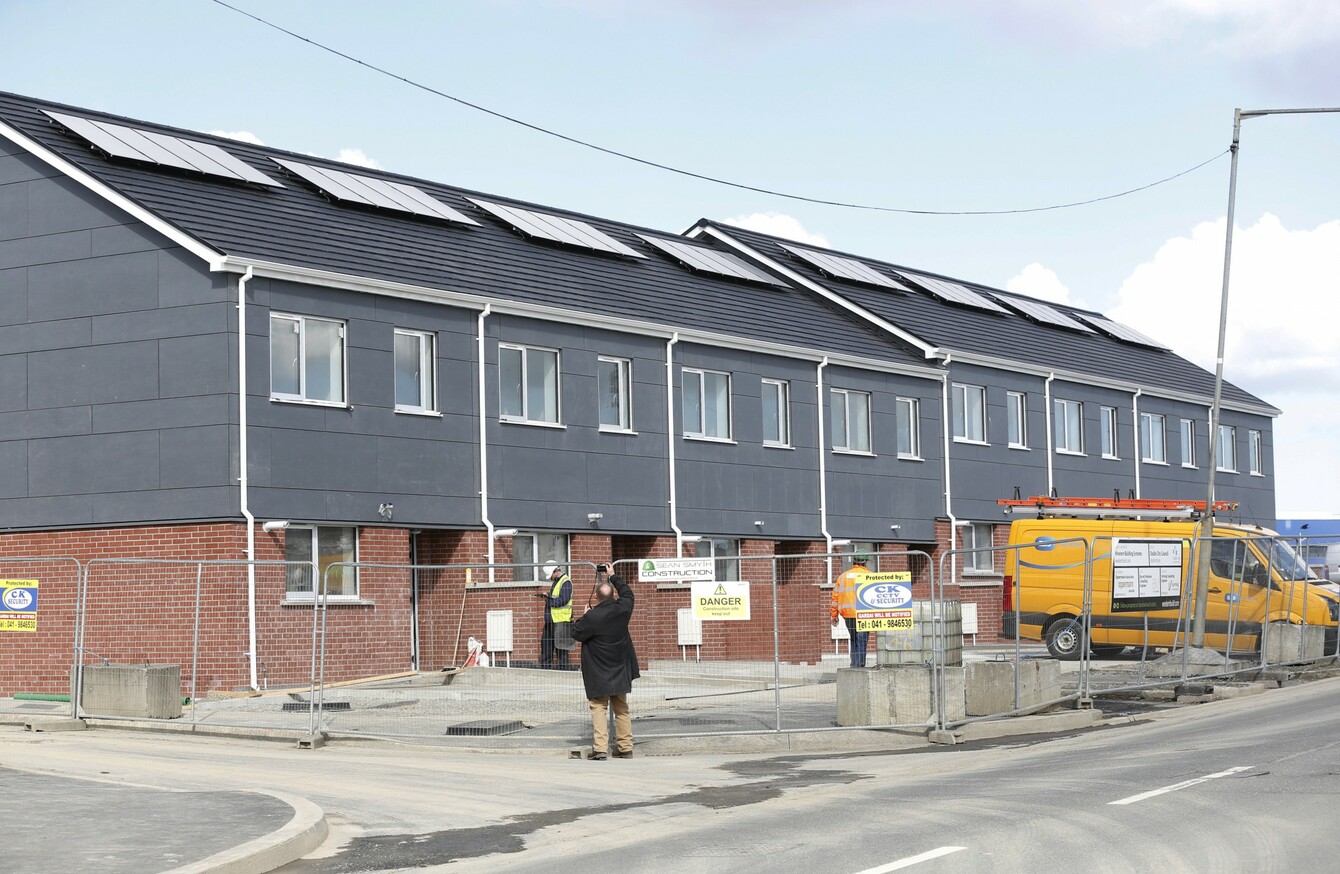 Modular homes in the Ballymun area.
Image: Sasko Lazarov/RollingNews.ie
Modular homes in the Ballymun area.
Image: Sasko Lazarov/RollingNews.ie
DUBLIN CITY COUNCIL last night voted for plans that would see the construction of 2,000 homes in the Ballymun area as part of the ongoing regeneration efforts.
These units would include homes that are to go on sale to allow for a "mixed-tenure community" in the north Dublin area that is currently home to more than 22,000 people, most of which is through social housing.
Some of the homes would be put on sale through the provision of affordable housing or low-cost sale sites.
The seven 15-storey tower blocks that became synonymous with the area since they were built in the 1960s have all now been demolished.
Councillors last night voted for plans that also would see the "complete the redevelopment of the Ballymun Main Street, including the shopping centre site".
Ballymun Sinn Féin councillor Noeleen Reilly put forward a number of motions as part of the Ballymun Local Area Plan and says she is pleased many have been adopted.
These motions included proposals to bring GAA club Ballymun Kickhams into the heart of the town.
"There is the potential to build up to 2,000 housing units in Ballymun and this has to be a priority especially since we are in the middle of the housing crisis," she said.
I was very happy that my motion passed to allocated additional land to co-ops in the area especially after the success of O'Cualann Cohousing alliance.
The councillor says that residents are keen to see the 20-year regeneration project reach its end-point.
"We have been meeting for over two years to get to this point and I know the community are eagerly waiting for the regeneration to be completed."