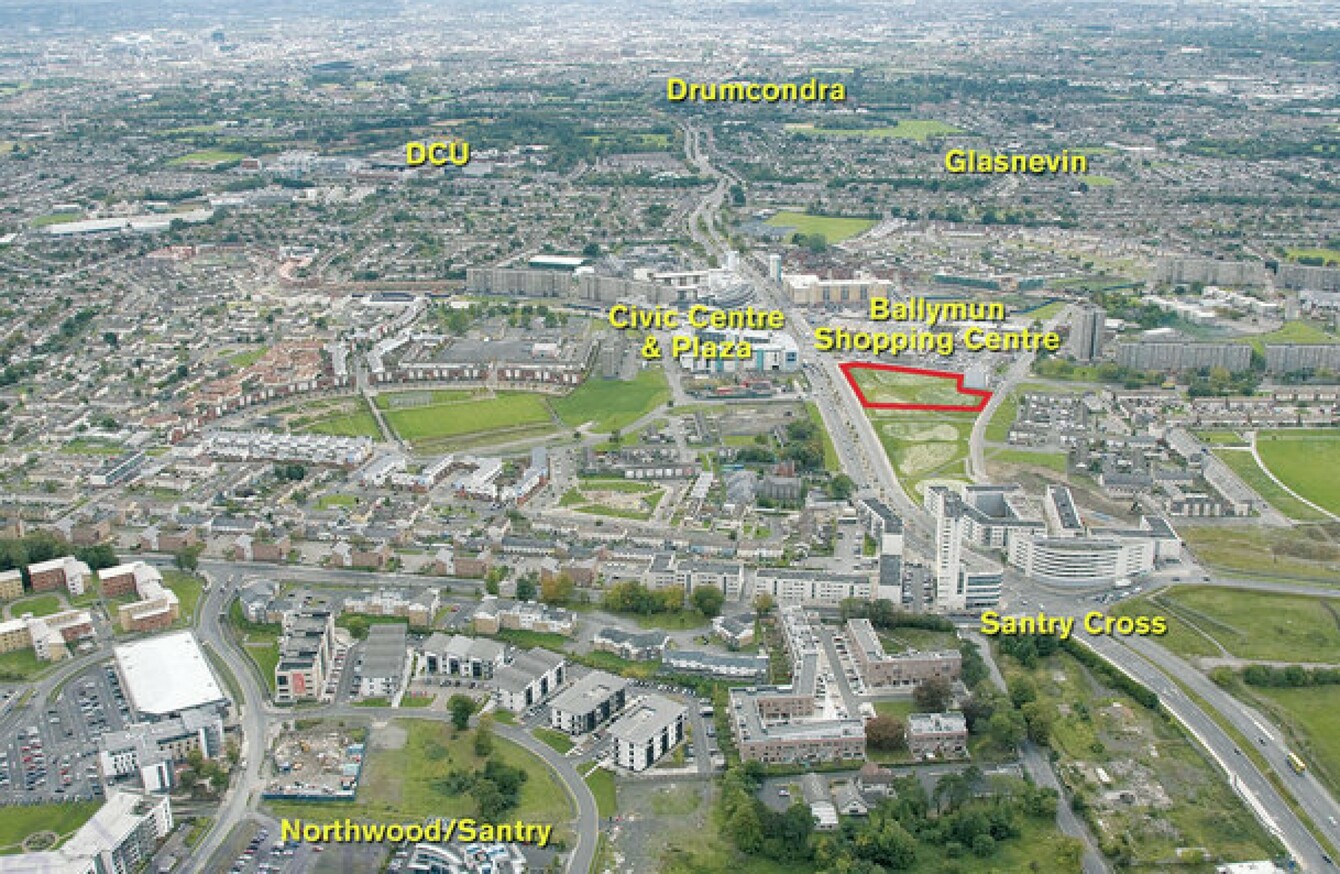 Image: Daft.ie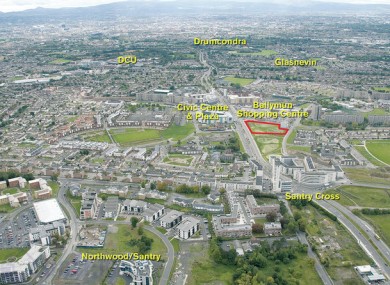 Image: Daft.ie
A 1.83 ACRE plot of land has gone on sale in Ballymun, which locals are hopeful will rejuvenate the town.
The site went on sale yesterday, with no list price available. It is close to the existing shopping centre.
The new development must be four storeys in keeping with the current streetscape and the development plan for mixed use areas but is zoned for a number of uses including residential and commercial.
This is the fourth time the land has gone on sale, but Sinn Féin councillor for the area Noeleen Reilly is hopeful this time it will sell.
"Residents have been crying out for shopping facilities for decades in the area. The regeneration was a big letdown in terms of economic development.
"A recent survey conducted by Dublin City Council reported that only 10% of residents in Ballymun shop in the local area.
"This is a staggering statistic but is symptomatic of the lack of shopping facilities in Ballymun."
The piece of land on offer has been enlarged after negotiations with retailers and Dublin City Council. It is located on Ballymun's main street near Ikea and the M50.
Reilly says that the local development plan and the site's specifics mean that it is a real opportunity for developers and the town.
"There is huge potential to develop shopping facilities in the area and to create jobs for local people in retail and construction.
"There is also the potential to build residential units and office space, both of which we are short of in the area."
The closing date for offers is 12 November.