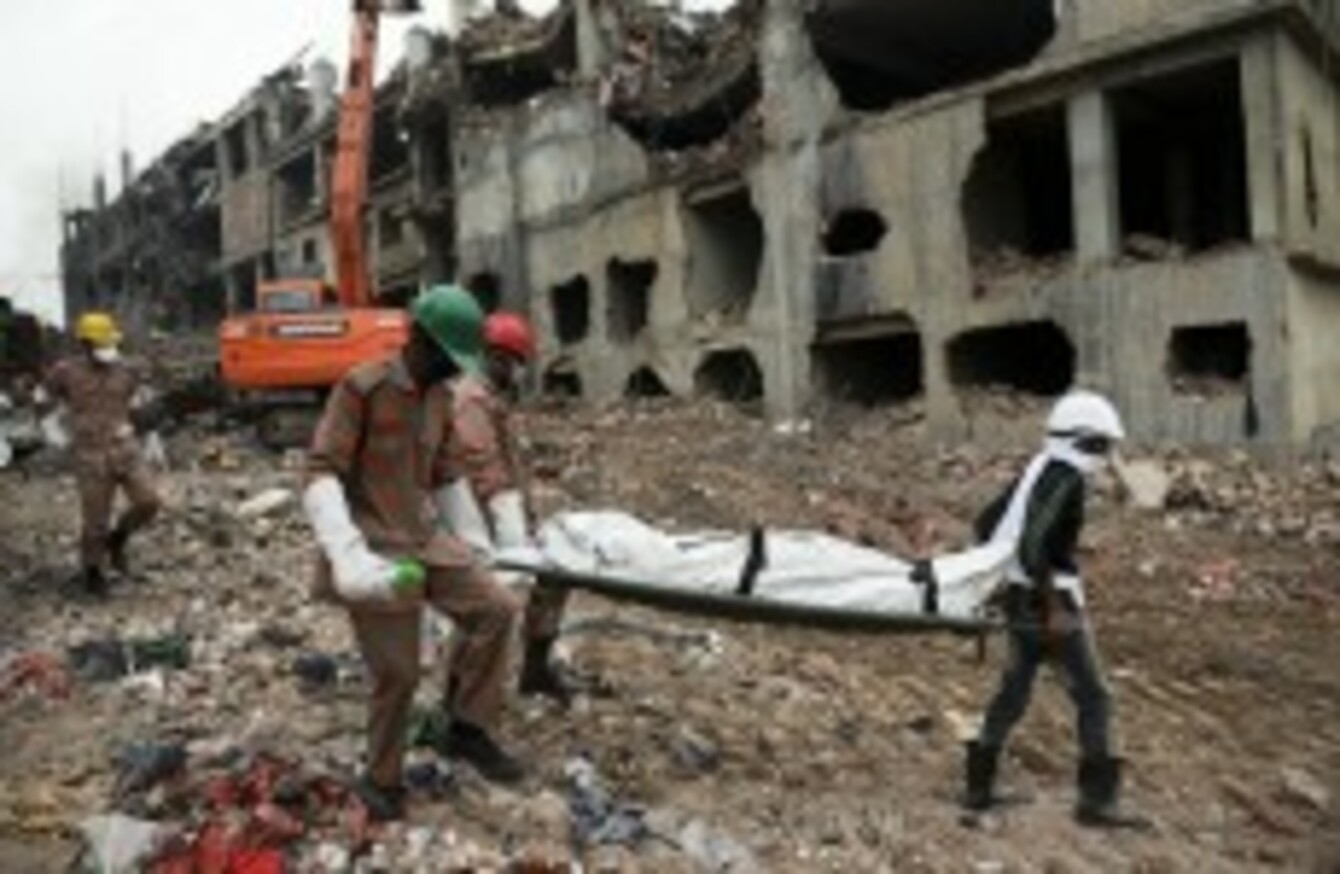 Image: Ismail Ferdous/AP/PA
Image: Ismail Ferdous/AP/PA
CLOTHING RETAILER PRIMARK has committed to paying further short-term financial aid to all workers or families of victims of the Rana Plaza factory collapse in Bangladesh in April.
The announcement follows a meeting in Geneva yesterday to discuss long-term compensation arrangements for the victims.
Primark had already pledged to provide short-term financial aid and food aid, both delivered after the disaster.
At the time of the collapse, more than 3,000 garment workers were on shift at the complex housing five factories where they made clothing for Western retailers. The catastrophe on 24 April claimed over 1,000 lives.
Primark has now registered the details of 3,333 workers as part of this aid programme, creating the first comprehensive database of most workers in the building at the time.
Today the company said that it "remains concerned about the length of time it is taking to agree a framework for long-term compensation".
"As a result the company will now pay a second tranche of emergency aid, lasting three months," it said.
However Primark was critical of inaction of other companies, noting that only nine brands attended the meeting in Geneva despite the fact that 28 were being supplied by the factories in the building that collapsed.