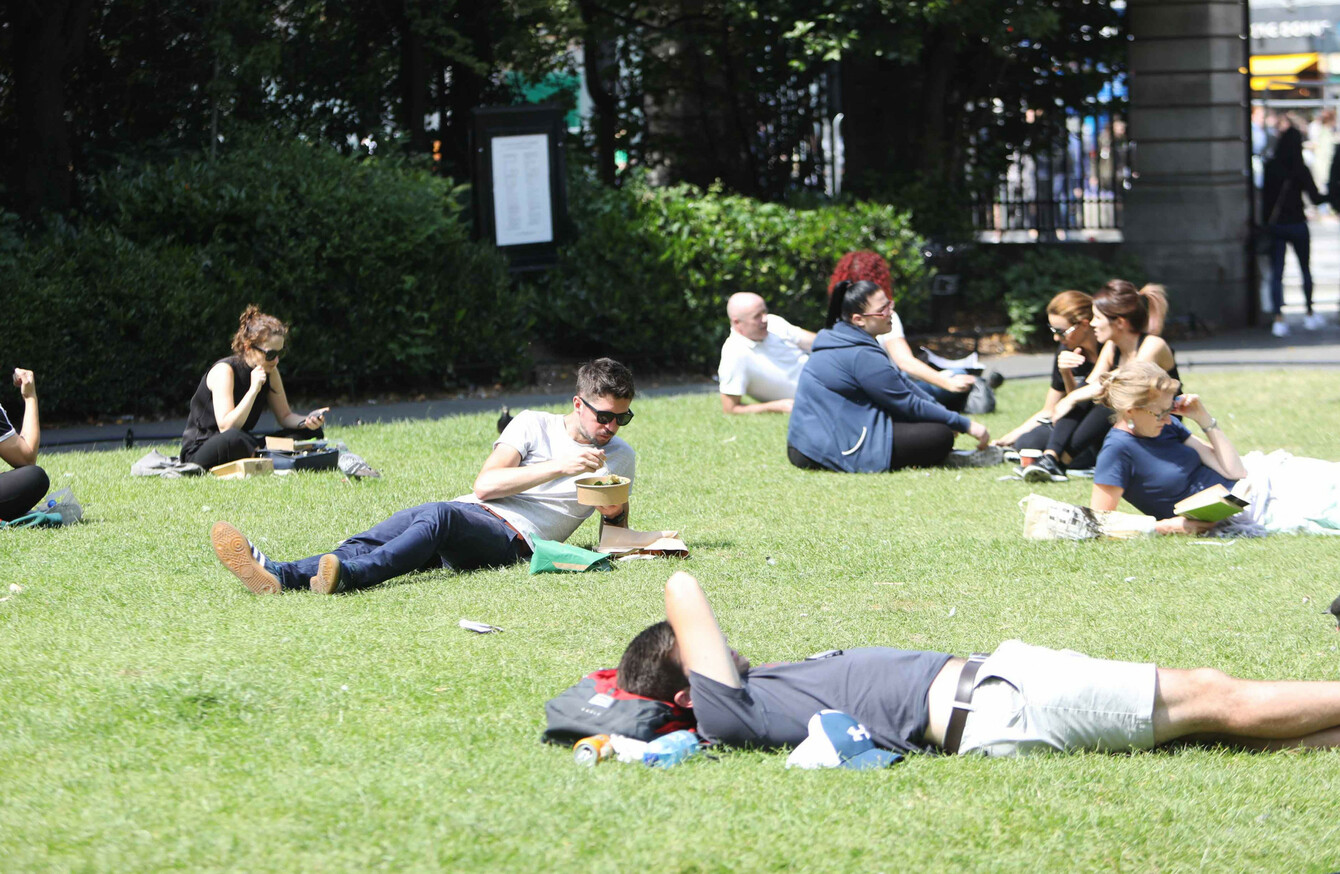 Image: Leah Farrell/Rollingnews.ie
Image: Leah Farrell/Rollingnews.ie
THE WEATHER OUTLOOK for the next few days looks the best tomorrow and Friday, with slightly colder temperatures forecast for the bank holiday weekend.
Today is likely to be the hottest day, with temperatures reaching as high as 21 degrees.
At the time of writing, it's raining quite heavily in Dublin and Met Éireann forecasts that early morning rain will clear for some good sunny spells in the afternoon across the country. However, the showers are set to return in the evening, with longer spells of rain tonight.
Tomorrow's outlook is positive, with a "bright fresh day with good sunshine in many places" forecast. Any showers will tend to be well scattered. Temperatures will still manage to scrape into the 20s.
That trend continues into Friday, with drier, brighter weather forecast. It will get a bit cooler, however, with highs of between 15 and 18 degrees.
For the bank holiday weekend itself, temperatures will get cooler again but it will be mainly dry and bright on Saturday.
On Sunday and Monday, however, more rain is forecast again.