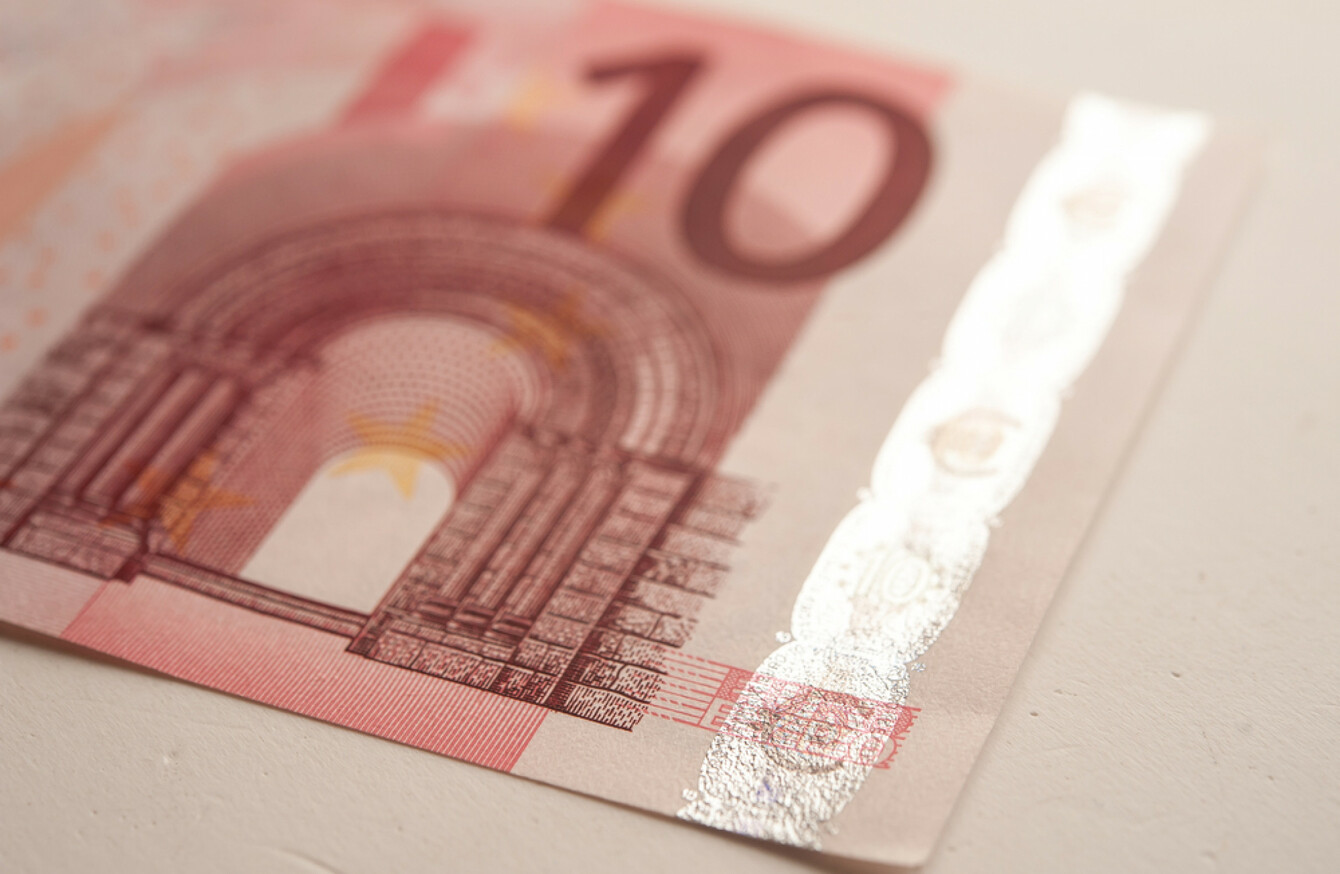 Image: Shutterstock/Sharomka
Image: Shutterstock/Sharomka
BANKS ARE GETTING a little better at dispensing €10 notes from ATMs.
The Central Bank has set targets for banks to increase the amount of smaller notes they dispense, such as €10 and €20 notes, from their ATMs in an effort to make lower denomination notes more available to cash users.
The targets were set following a study of consumer requirements and their patterns of cash usage.
The targets are that 6-10% of all notes are to be €10 notes by the end of 2018, while 40-45% of all notes by volume are to be €20 notes.
A total of 45-50% of all notes are to be €50 notes.
Data from the third quarter of 2017 reveals that 8% of all notes are €10 notes. This is an improvement on last year, but only by 1%.
The latest figures show that 36% of all notes are €20 notes – an improvement of 2% in the last year. However, €50 notes remain the highest denomination of banknotes dispensed by ATMs at 56%.
This is a decrease of 3% on last year.
The plan to decrease the dispensing of larger notes follows a recommendation in the National Payments Plan (the plan aims to make savings of €1 billion annually to the Irish economy by increasing the use of electronic forms of payment such as debit cards and electronic banking).
The Central Bank requests regular updates from the commercial banks on their progress towards achieving these targets.
Fianna Fáil's Michael McGrath said making lower amounts more available would be a lot more convenient for members of the public and retailers.