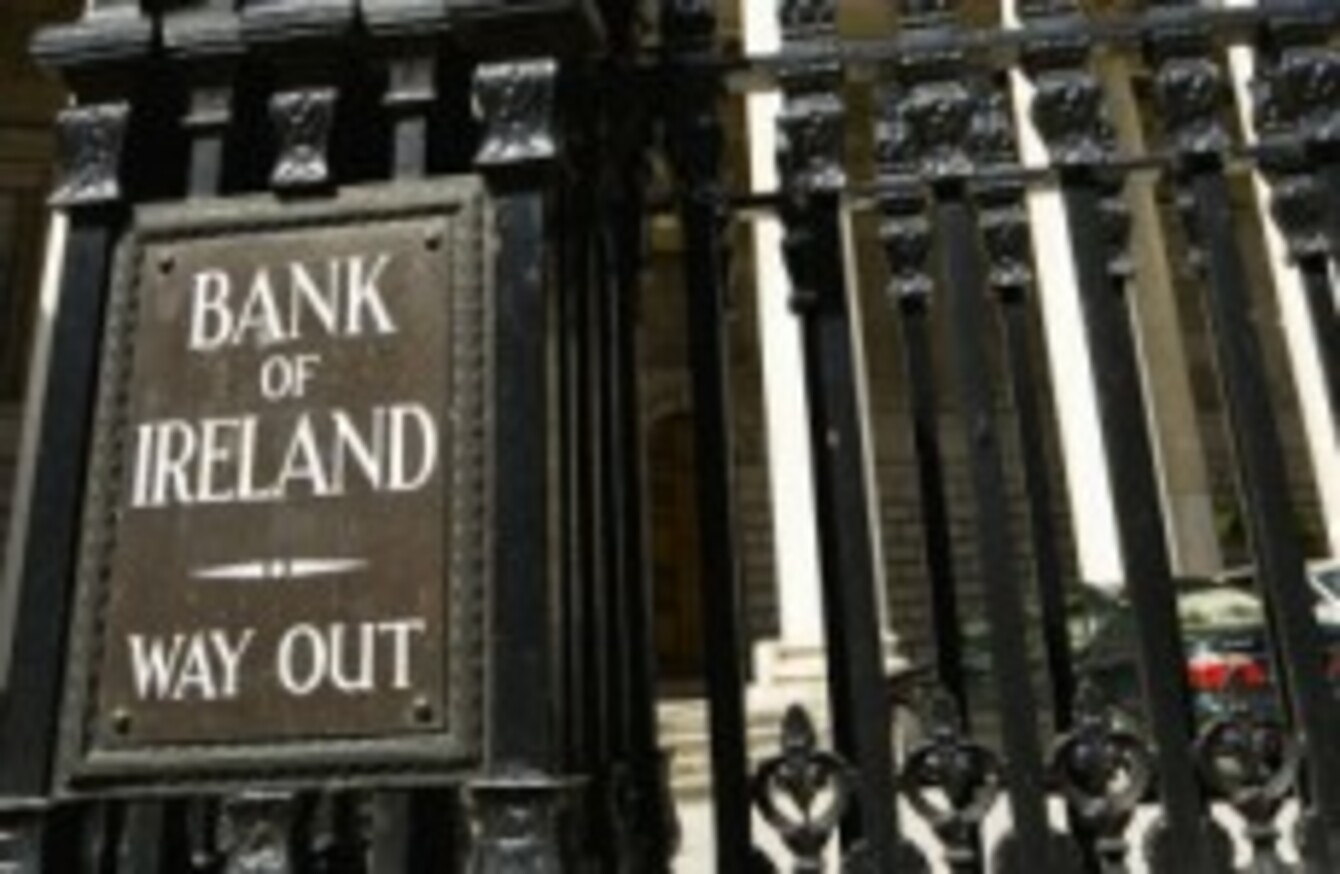 The Bank of Ireland on College Green Dublin
Image: Paul Seheult/ PA Images
The Bank of Ireland on College Green Dublin
Image: Paul Seheult/ PA Images
BANK OF IRELAND has estimated that the bank levy introduced by the Government in last month's budget will cost them €40 million a year.
The levy announced last month by Minister for Finance Michael Noonan was slated to raise €150 million from next year for the next three years from Irish domestic banks.
The individual levies for each institution are will be broadly based on the amount of tax paid on deposit interest in 2011 but this is the first time that any of the banks has put a figure on how it will actually affect them.
In an interim management statement issued this afternoon, Bank of Ireland also said that their loan deposit ratio had reduced marginally in the third quarter of the year, from 121 per cent to 120 per cent.
The group's net loan volumes at the end of September 2013 were marginally below the €87 billion reported at the end of June 2013 while customer deposits were marginally above the c€72 billion at the same date.