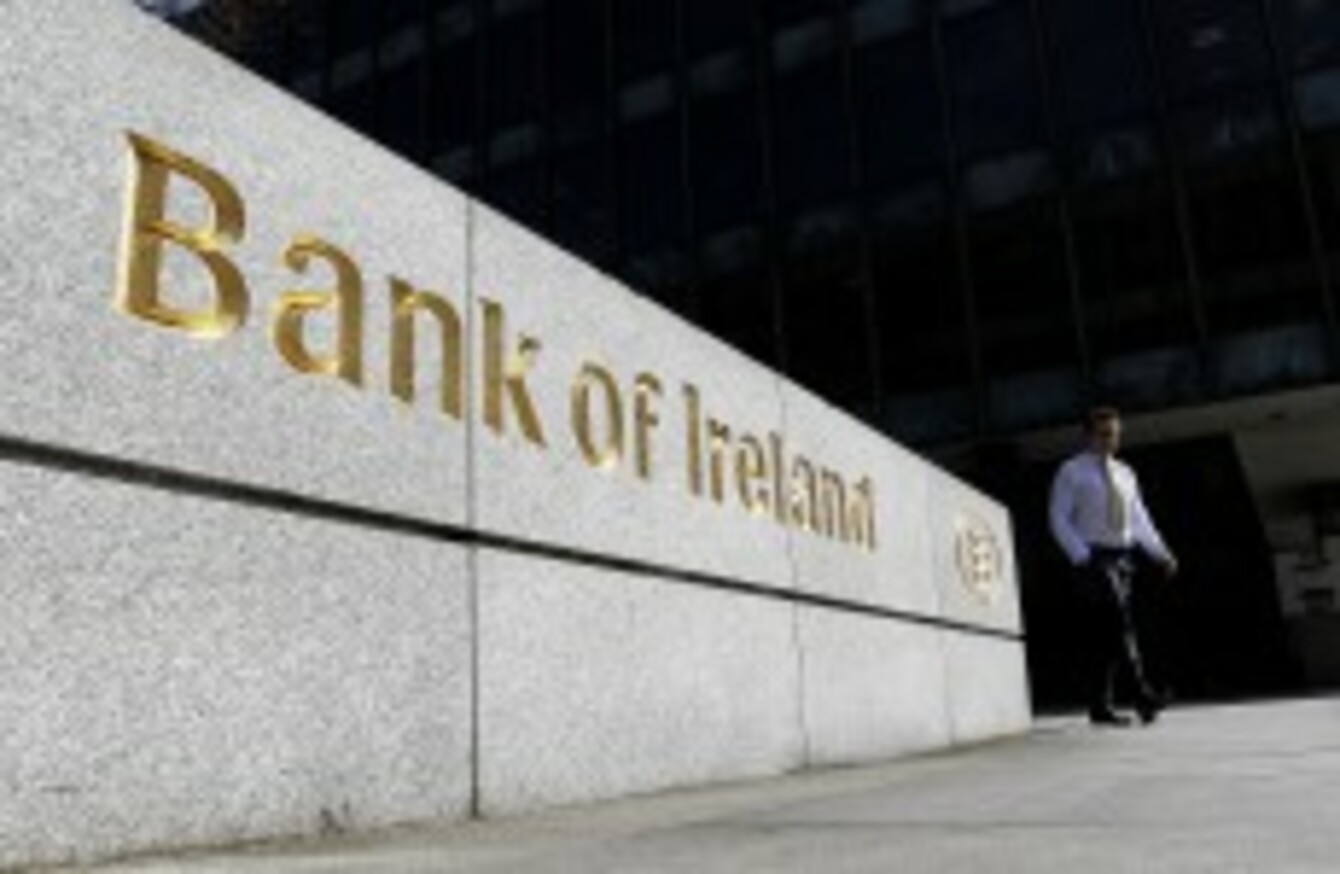 File photo
Image: Peter Morrison/AP/Press Association Images
File photo
Image: Peter Morrison/AP/Press Association Images
BANK OF IRELAND shareholders have overwhelmingly approved a motion backing a transaction which allows the government to pay the controversial Anglo Irish Bank promissory note through a bond instead of using cash.
At an extraordinary general meeting in Dublin today, 99.98 per cent of the bank's shareholders approved a deal whereby a bond that the government is giving to the defunct bank – now known as Irish Bank Resolution Corporation – will be refinanced with BoI.
The issuing of the bond allowed for the deferring of a €3.06 billion promissory note – issued to Anglo in the aftermath of the bank guarantee – that was due to be paid in full at the end of March.
A few days prior to that payment Finance Minister Michael Noonan announced that a deal had been reached whereby the payment would be made using an Irish government bond.
This meant that there would be a significant cash flow benefit to the Exchequer in 2012, Noonan claimed.
The Finance Minister directed the National Asset Management Agency (NAMA) to temporarily finance the bond before entering into a longer term refinancing arrangement with BoI which could only be done with shareholder approval.
The loan facility between NAMA and IBRC expired at the end of May leading to fears that the deal could come a cropper but the facility was extended until 20 June and with shareholder approval secured today the deal can now proceed.
The bank will make just over €36 million from its facilitating of the deal.
Bank of Ireland's chief executive, Richie Boucher, admitted to shareholders in Dublin today that the transaction was not without risk if there was a 'catastrophic overnight default' by the government on the payment, RTÉ reports.