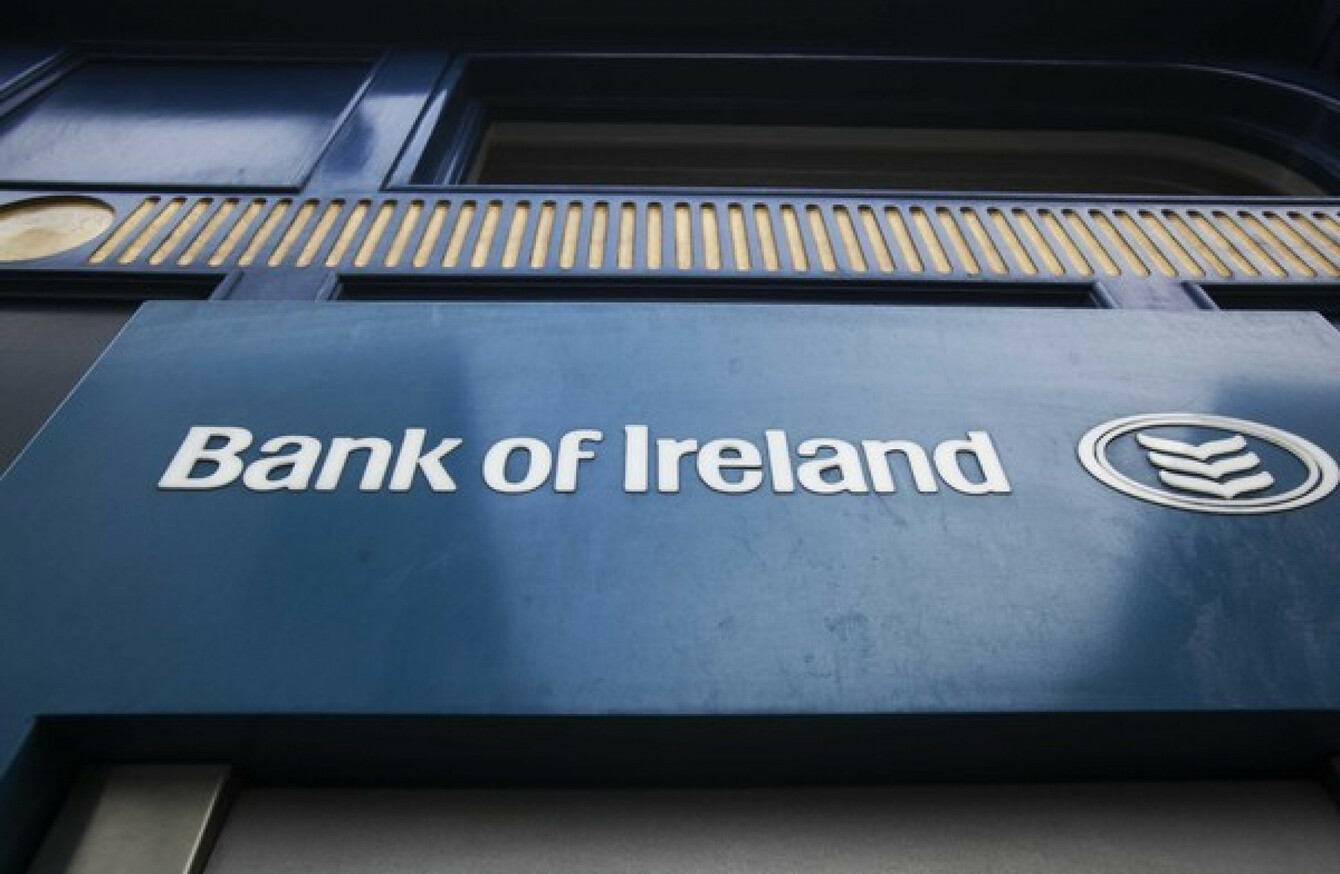 Image: Leah Farrell
Image: Leah Farrell
FARMERS AND ELDERLY people are two of the groups most affected by the latest move by certain banks to withdraw over-the-counter services and move towards 'cashless' models.
Over the summer, Bank of Ireland announced it was planning to go cash free in 100 branches across the country, while Ulster Bank went cashless in five locations at the end of June.
Bank of Ireland has already finished removing its over-the-counter services in branches across the country over the past number of weeks. Around 40% of Bank of Ireland branches use the Advice and Self Service Model.
Fianna Fáil spokesperson on Regional, Rural, Gaeltacht and Island Affairs Éamon Ó Cuív says it's a huge insult to rural residents and is leading to frustration in communities.
Business people and farmers have been particularly inconvenienced by the move – especially with regard to limits on cash lodgements and withdrawals. Many are now finding that they're having to travel to other towns to carry out day-to-day banking services.
"Farmers regularly expect to withdraw sums greater than their ATM limits to buy cattle and sheep, but as a result of the bank's downgrading, they will no longer be able to do this.
"New restrictions on lodgements are also posing problems for businesses in these towns and villages."
However, in a statement Bank of Ireland said, "The Advice & Self Service model has been very successful in branches over the past two years. It was first introduced in 2015, with more branches adapting to this model in 2016 and 2017."
The bank added that "staff have moved from behind the counter onto the floor".
It added: "Customers continue to be provided with a comprehensive range of products and services, the ability to lodge and withdraw cash from easy to use self-service devices and access to online and 365 phone services."
Problems for older people
Independent TD for Roscommon-Galway Michael Fitzmaurice has accused Bank of Ireland of leaving elderly people behind as it moves to more technology driven services.
Their total disregard for their customers especially in rural areas, many of whom have been with them all their lives, is a scandal.
Head of Advocacy and Communications with Age Action Justin Moran told TheJournal.ie: "Many older people have contacted us to complain about banks closing branches or moving to cashless systems.
The majority of people over the age of 65 have never been online and of those who have, many are uncomfortable doing their financial business on the internet.
"Banks need to remember they are not just businesses, they are providing an essential service to a local community. Closing it down or restricting it creates problems for lots of people, including older people, who rely on the service they provide.
They [older customers] want to be able to go into their local bank branch and deal with the bank staff they know and trust and rely on.
The Financial Services Ombudsman Ger Deering echoed the sentiment when speaking to TheJournal.ie earlier this week. When asked about banks moving to cashless models, he said that if a customer has an issue, they should be able to speak to somebody about it.
It's okay to do all the run-of-the-mill stuff but if somebody has a problem, they need to speak to a person and I think that's the key message.
He added that the figures for the amount of people who actually do their business online are compelling, but added:
"It's about meeting consumer needs but really when the thing goes wrong that's when they [customers] need to be able to speak to somebody."
#Open journalism No news is bad news Support The Journal

Your contributions will help us continue to deliver the stories that are important to you

Support us now
Looking ahead
TheJournal.ie contacted Permanent TSB, Ulster Bank, AIB and Bank of Ireland and asked if they had any further plans to roll out cashless branches in the future.
A spokesperson for Permanent TSB said the bank has no plans to bring in cashless branches and Ulster Bank said it had no more plans to roll out further cashless branches, after the five which were announced in June.
AIB made one branch in Crumlin, Dublin cashless a number of years ago. In a statement it said the bank "responds to changing customer behaviour, and there has been a shift towards digital banking".
When a spokesperson for the bank was directly asked if this means AIB will change more of its branches to cashless models in the future, the spokesperson said that they have nothing further to add except: "We respond to changing customer behaviour."
Bank of Ireland also said the changes "originated because our customers are rapidly changing the way they bank". In a statement, the institution said:
When we look at trends over time within a branch's catchment area and see a consistent decrease in counter activity, we reconfigure the branch to support how our customers are using it.
"Today, only 3% of our customers' total transactions are conducted over the counter – 97% of all transactions take place through other channels."
When directly asked if Bank of Ireland had plans to roll out more Advice and Self Service Model branches in the future, the spokesperson did not reply.