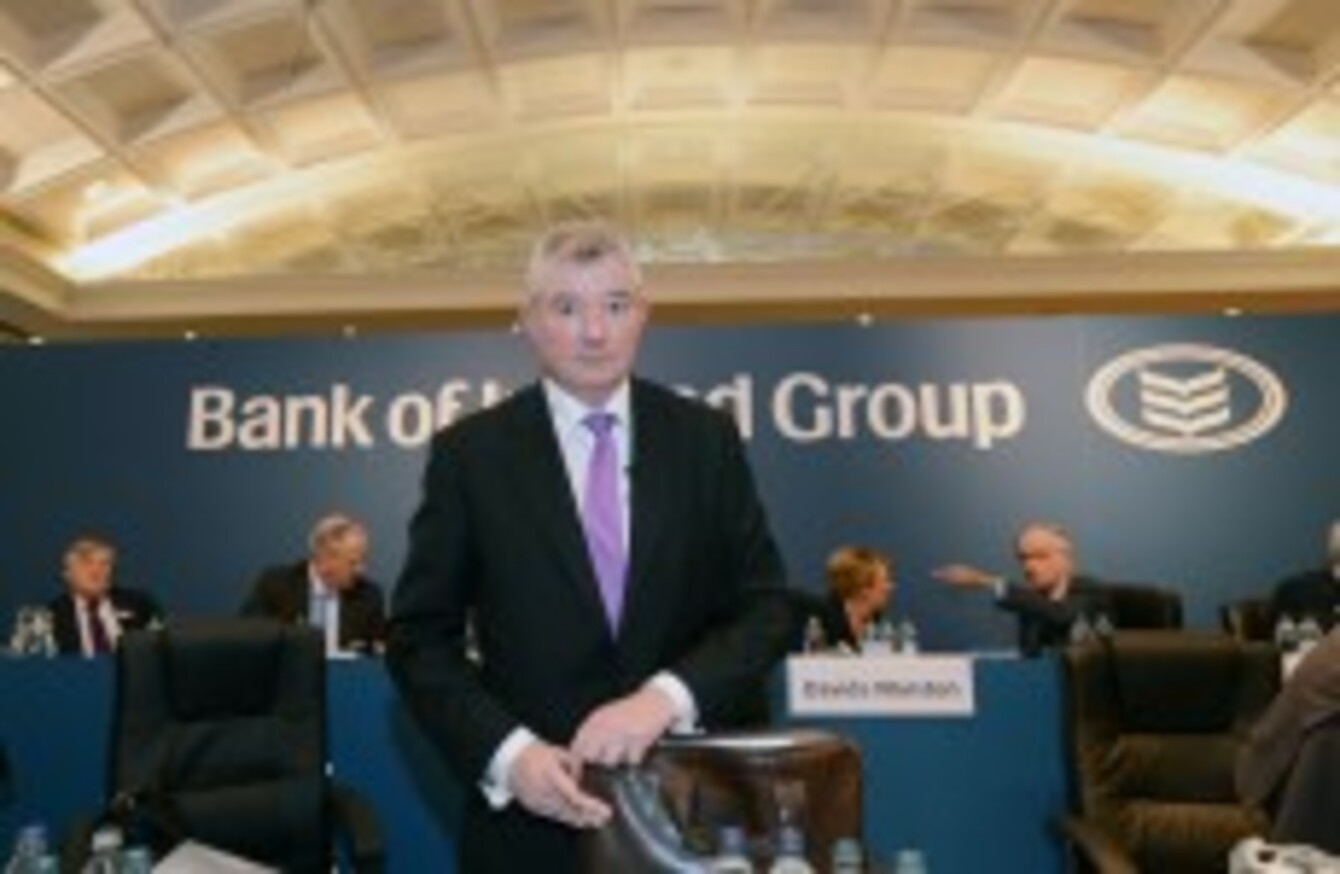 BoI CEO Richie Boucher
Image: Photocall Ireland
BoI CEO Richie Boucher
Image: Photocall Ireland
BANK OF IRELAND has narrowed its pre-tax losses to €569 million for the 2013 financial year, down from just under €1.5 billion for 2012.
The bank released its preliminary statement for last year this morning.  Group Chief Executive Richie Boucher said the results showed the institution was making "further substantial progress".
Bank of Ireland's pre-impairment operating profit was jut over one billion euro, compared to a figure of €224 million for the previous year.
"Our underlying financial performance improved by almost €1 billion and we achieved our 2 per cent net interest margin target," Boucher said.
He said the bank was "profitable and generating capital in 2014″.
"We are confident in the Group's prospects and in our ability to deliver sustainable returns for our shareholders."
The bank says the resolution of the mortgage arrears crisis remains a key priority, and that in eight out of ten "challenged Irish mortgages" with agreed restructuring deals "repayment arrangements are being met".
According to Boucher:
"We have had a similar focus on the SME sector where specialist teams have worked through a detailed range of options and strategies for challenged customers, reaching an ultimate resolution in over 90 per cent of cases."
The level of defaulted loans has fallen by 6 per cent (€1.2 billion) since June of last year — a result the bank attributes to an "improved economic climate in our main markets and recovery in their property markets".