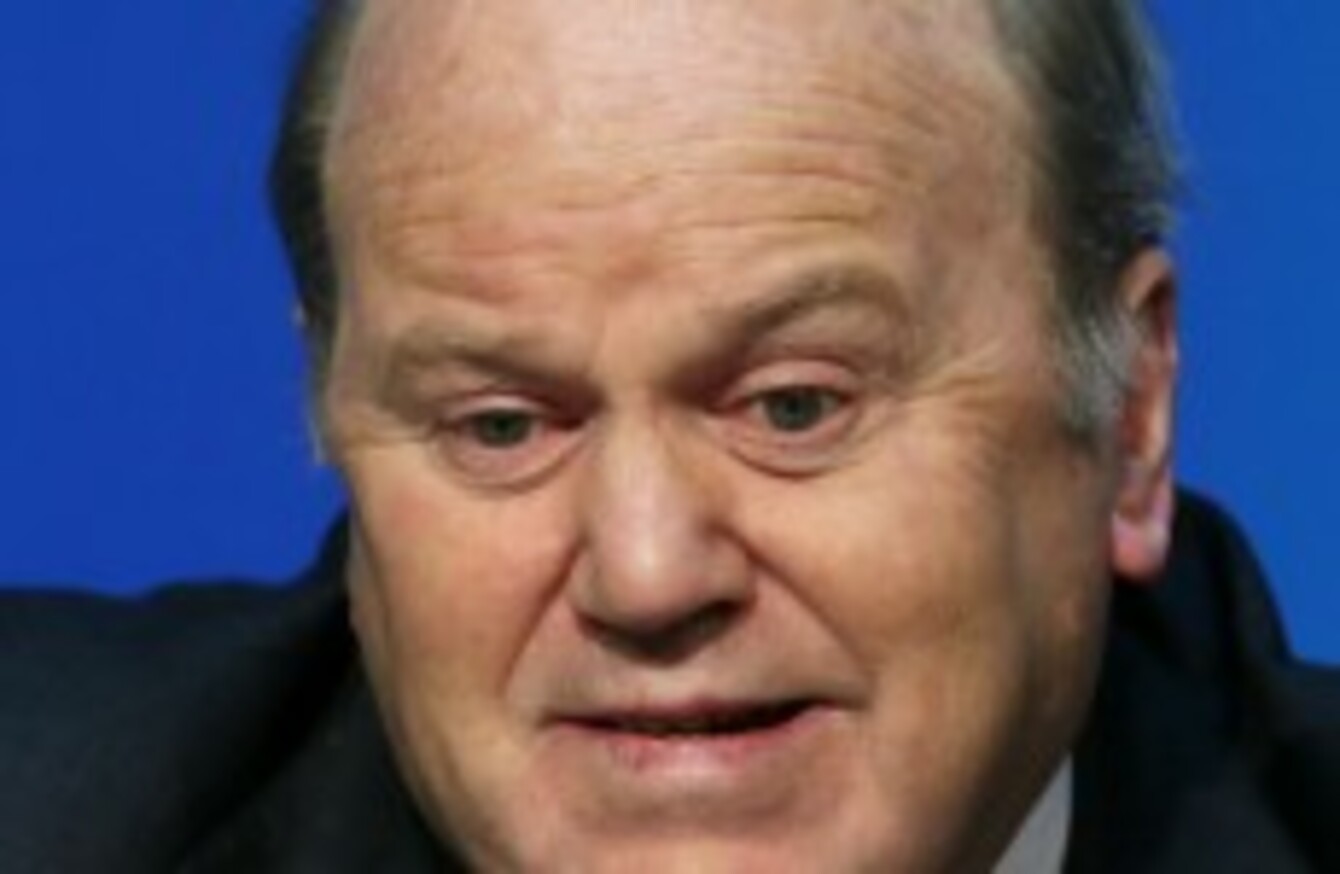 Image: Laura Hutton/Photocall Ireland
Image: Laura Hutton/Photocall Ireland
THROUGHOUT THE YEAR European authorities will be running the rule over the continent's banks with a series of tests to see how robust their finances are.
Finance Minister Michael Noonan and Central Bank governor Patrick Honohan have gone out to bat for the Irish banks today, saying that we're in good shape to pass the tests. But what is in store, and what potential pitfalls await?
What is it?
The European Central Bank and the European Banking Association want to see how European banks would react to various 'shocks' in the banking system. They'll run tests simulating how banks – and their loans – would hold up in another financial crisis.
These will be called stress tests and Asset Quality Reviews (AQRs). They'll be run using sample data from banks' loan books. The idea is to find the holes in the banking system before they're torn open by a 2008 style worldwide financial crisis.
Stress test? That sounds familiar…
And so it should. Thanks to our participation in a bailout programme, not to mention the particularly vulnerable state of our domestic banks, we've been subject to more reviews than most. The last of these, in November 2013, found that there was no need for extra recapitalisation.
Extra recapitalisation? Didn't we do that already?
Right again. The Irish state has poured billions of euro into recapitalising Irish banks in an effort to get banking activity back to normal – so businesses and ordinary people can get credit. The rights and wrongs of this have been hotly debated, as have the results. The main concern of government will be that the ECB review could find problems that other stress tests to date had not. If this happened, Irish banks may need more cash to keep going.
And that would come from where?
This isn't clear yet. The Irish pillar banks have shown – albeit in a limited capacity – that they can raise cash on international finance markets.  All things Irish are popular at the moment, from hotels to government debt. If we're selling it, we'll find a buyer. So popular in fact, that the government felt confident in exiting the bailout without a precautionary credit line. Since then, we've been raising money like nobody's business.
OK, easy-peasy, they'd get it from the markets. Right?
Not so fast. We've all seen how capricious international money men can be. Bad results for Irish banks could suck confidence out of the sector, making it hard – maybe impossible – for them to raise finance. In this instance, we could see the State called into action. Now, while things aren't as grim as they were a few years ago, the government doesn't exactly have several billions around to throw into the banking sector again.
Remember that decision to exit the bailout without a precautionary credit line? Well, it might not look so smart if we're forced to call on assistance from our international friends once again. Any extra injection of cash into Irish banks would certainly dilute our popularity on the international finance scene.
Bailout MK 2. How likely is this to happen?
This depends on how the banks' loan books perform in the asset reviews and stress tests. Out of all the acronyms you're going to hear-and there will be a lot-the most important one is NPLs: Non-Performing Loans.
Data from World Bank
#Open journalism No news is bad news Support The Journal

Your contributions will help us continue to deliver the stories that are important to you

Support us now
As you can see from the chart, Irish NPLs are quite high compared to the overall EU level. The graph shows to 2012, and the situation hasn't improved since then. The final IMF review conducted under the bailout said that some 26.6 per cent of Irish loans are non-performing.
A lot of these loans are mortgages and loans to SMEs. This is why Morgan Kelly's warning earlier this week that a more stringent approach to NPLs could damage the Irish economy attracted such attention. If  major problems are discovered within the banks' NPLs that require financial triage, it could spell trouble.
So where do we stand?
There's a lot riding on this year's stress tests. Major problems would certainly endanger the fledgling European economic recovery, as well as potentially political stability.
What's likely to happen?
For Ireland, anyway, Central Bank governor Patrick Honohan has said that the stress tests are unlikely to be any tougher than those we've faced already. Michael Noonan said this morning that he's optimistic the Irish banks can stand up to scrutiny. Broadly speaking, it could kick off a wave of mergers between financial institutions, although at this remove it's hard to say exactly what the upshot of the results will be.
In any event, we're unlikely to hear anything official until the test results are released in October. That doesn't rule out some information leaking out as the reviews take place between now and then though, with the potential to bring huge pressure to bear on the government and financial system.