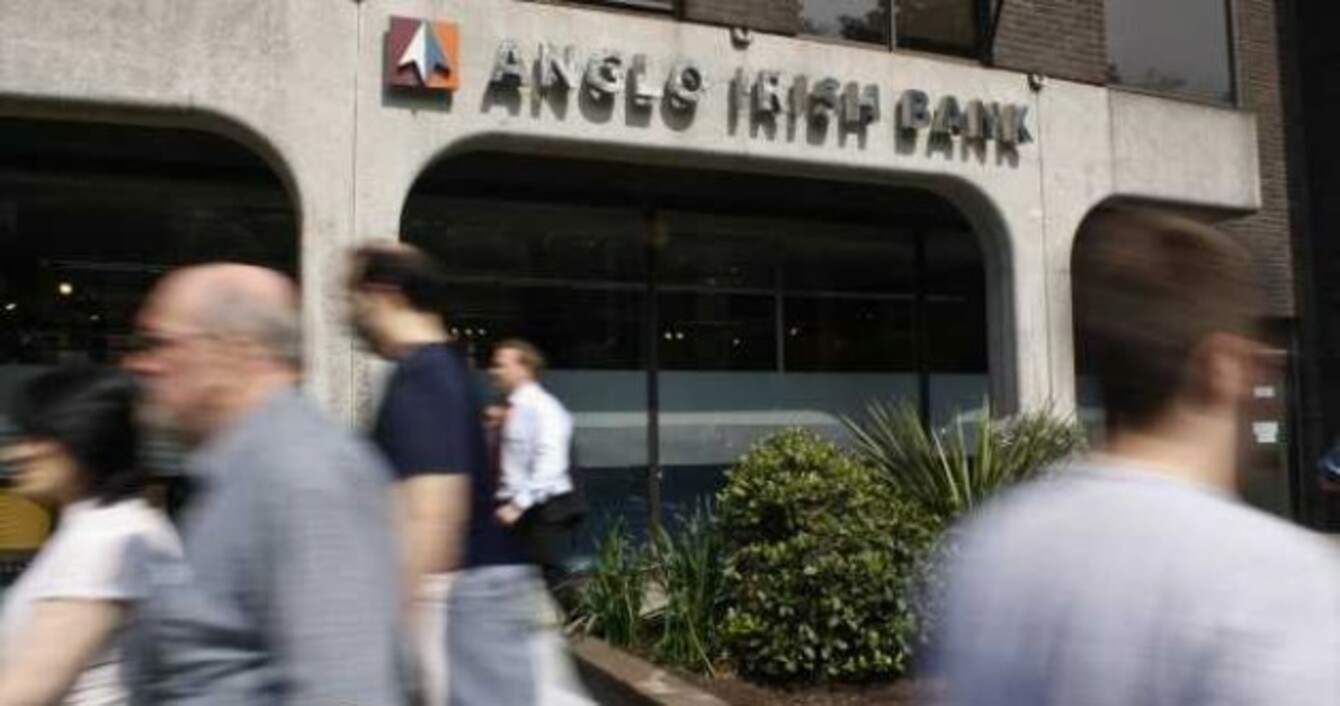 Image: Photocall Ireland
Image: Photocall Ireland
Updated 9.10am 
THERE'S A REAL risk of the Banking Inquiry collapsing before it can complete its business, in the event that an early general election is called.
That's the warning from Fianna Fáil's Michael McGrath, as the inquiry committee meets today to look at expert recommendations on how to proceed.
An ad-hoc expert advisory group has told the committee that it should examine events in the banking sector from 1992 up until the end of 2013.
The panel of TDs and senators meets in private session today to look at the final report of a group of technical experts on how to move ahead with the inquiry into the €64 billion bank guarantee of six years ago.
The €5 million inquiry is expected to be underway properly by next month with public hearings taking place possibly as early as December. A final report is expected by the end of November 2015.
Speaking to RTÉ's Morning Ireland, inquiry chairman Ciarán Lynch, Labour TD, said that the goals of the probe should be "realistic and achievable" and appealed to all members to "leave their club jerseys outside the door".
Cabinet ministers arriving at Government Buildings this morning admitted the timetable for the inquiry is challenging but Agriculture Minister Simon Coveney said it could be done before the general election.
Meanwhile, Public Expenditure Minister Brendan Howlin said it is in the "national interest" that people cooperate with the inquiry.
Committee chair, Ciarán Lynch.
But McGrath — one of two Fianna Fáil members on the eleven person committee — is warning that an election could scupper the inquiry schedule entirely.
"In 12 months time we'll either have an election, or parties will be in election mode," McGrath said.
I think the timeline is extremely challenging. And I think it does present real problems for the Banking Inquiry.
"We will only get one shot at this — we need to get it right and we cannot allow a situation where the Banking Inquiry cannot complete its work because of the political timetable of a General Election.
"The initial report that we got from the advisory group which pointed to moving into public session in 2015 really isn't good enough from my point of view.
We have to get into the public session as quickly as possible.
That group of experts —- which includes the likes of economist Colm McCarthy and Comptroller and Auditor General Seamus McCarthy — delivered its final report to members of the committee this week.
However, there's still plenty left to be agreed.
"The plan that we have been working to is an 18 month plan at a maximum but even already there has been some slippage in terms of time," McGrath said.
"It had been hoped that by now there would be a final proposal going to the internal Dáil committee, the CPP, and that the formal parliamentary committee could be established.
The assumption that's being made is that we have to report by next November — November 2015.
Court challenges could further frustrate the work of the committee, McGrath warned.
"There may well be people who expect to be called as witnesses who would want to derail the inquiry, and there are legal challenges open to them to challenge the work of the inquiry.
We would be very naive to think that everybody is going to walk up Kildare Street and say 'what do you want to know lads?'… They're not necessarily that co-operative.
The committee meets in private session at Leinster House at 10am.
- additional reporting from Hugh O'Connell 
First published 7am