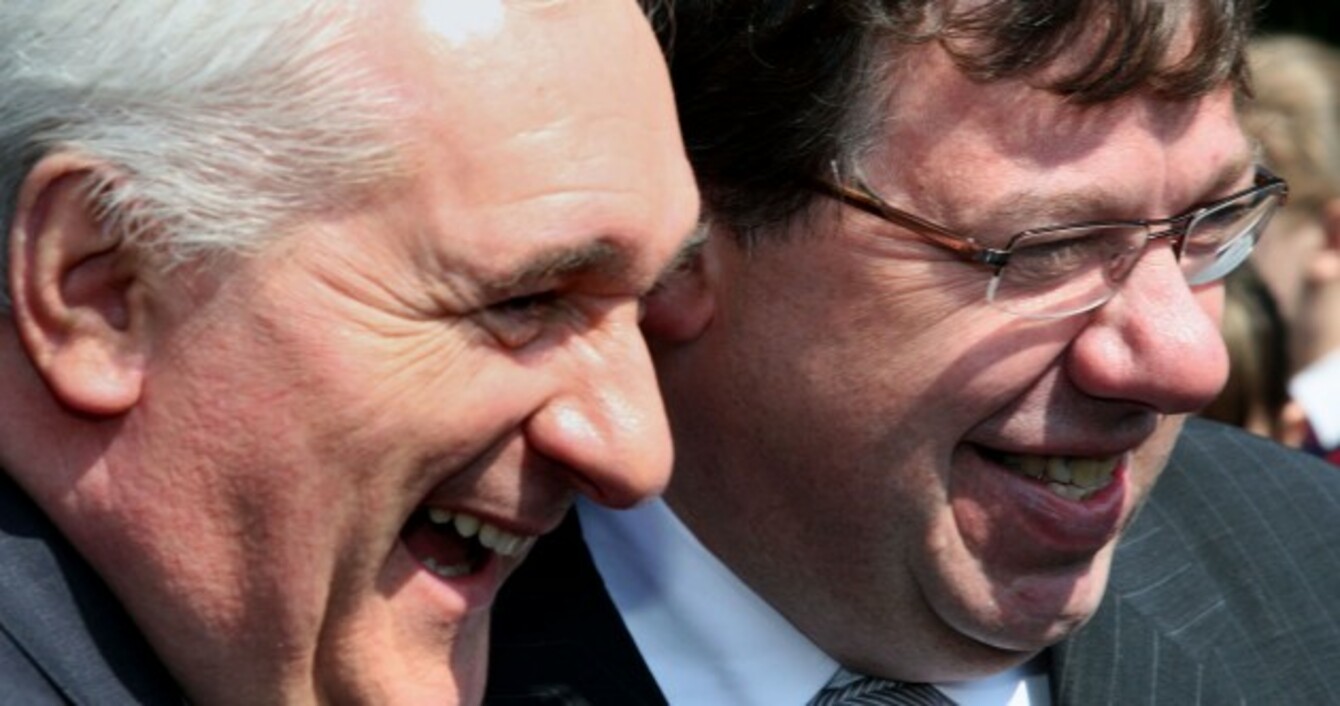 In happier times (also known as pre-crash 2008)
Image: Peter Morrison
In happier times (also known as pre-crash 2008)
Image: Peter Morrison
THE BANKING INQUIRY may have been meeting behind closed doors yesterday but its work certainly went up a notch.
Committee members were discussing how to approach the 'Nexus Phase' of the inquiry: namely, public hearings.
This phase, which is set to begin on 22 April, will see institutions and individuals who had roles during the crisis – including former Taoisigh Bertie Ahern and Brian Cowen – face a grilling.
Committee members will receive in-depth briefings on Tuesdays, ahead of public hearings on Wednesdays and Thursdays that will take place from 9.30am to 5.30pm.
From April to September there will be a total of 64 public hearings.
Getting down to business
Committee chair Ciaran Lynch said the public hearings "represent a significant step-up in activity".
The key differences between the Nexus and the Context witness process are not only the volume of witnesses and the number of planned hearings, but also the legal compellability of witnesses, the legal compellability of statements, the requirement to produce and issue an evidence book, the intent to secure evidence in hearings and statements, and the intent to cross-reference for contrarian and confirming views.
"This is the first inquiry of its type to take place under new legislation. Therefore, the onus is on us to make sure we get everything right from the start and it is critical that the proper preparations are put in place," Lynch stated.