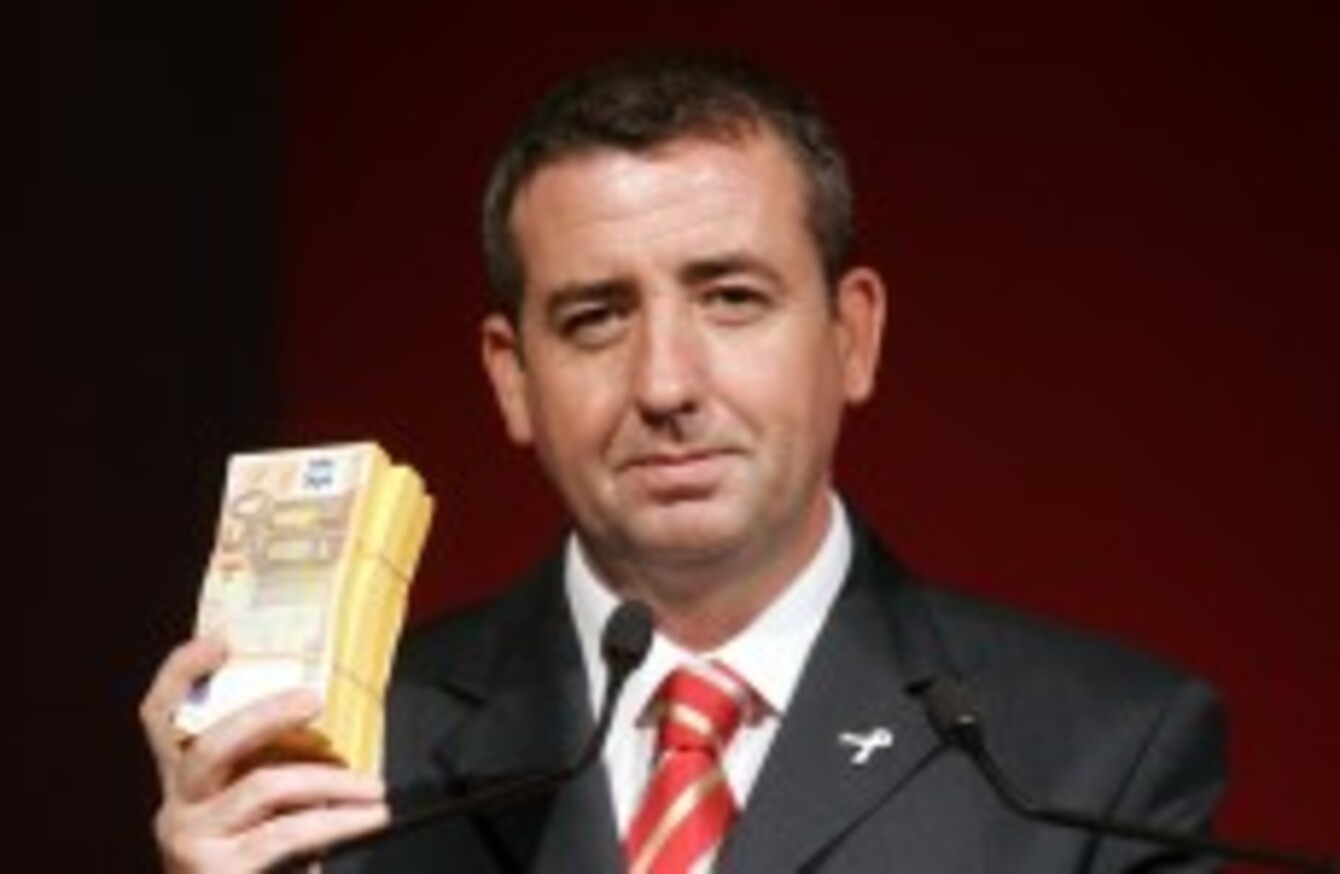 Inquiry chairman Ciarán Lynch (File photo)
Image: Eamonn Farrell/Photocall Ireland
Inquiry chairman Ciarán Lynch (File photo)
Image: Eamonn Farrell/Photocall Ireland
THE BANKING INQUIRY will hold its first preliminary meeting behind closed doors next Thursday morning after a week of controversy over its membership.
The 11-member committee, officially titled 'Inquiry into the Banking Crisis', is to meet in Committee Room 4 in Leinster House at 10am next Thursday morning.
The first meeting of the committee is likely to begin the process of scoping out the terms of reference for the inquiry and carrying out preparatory work.
Public hearings are unlikely to take place until later this year or possibly early next year with the committee set to interview dozens of those involved in the period leading up to the bank guarantee of September 2008 including senior politicians like former taoiseach Brian Cowen.
The first meeting comes eight days after the inquiry was first due to meet and after the government added two extra members following a debacle which saw it lose its majority and then attempt to orchestrate the removal of one opposition member in order to regain that majority.
Yesterday, the Seanad voted to add two senators – Labour's Susan O'Keeffe and Fine Gael's Michael D'Arcy - to the committee after coalition senators failed to oust Fianna Fáil senator Marc McSharry.
The move led to Enda Kenny being compared to Hitler and Independent TD Stephen Donnelly threatening to quit the committee. The Taoiseach described the response of some senators as "hysterical".
'Bad week for politics'
Meanwhile, Fianna Fáil leader Micheá Martin has described the events of the past seven days as "a bad week for politics in Ireland".
"With the admission from the Taoiseach that he wanted a majority on the banking inquiry to control its terms of reference, and then the decision to press ahead and impose an additional two Government representatives, the Government's last shreds of credibility around political reform were abandoned," he said in a statement today.
Also today, Senator David Norris has said that it was he who helped orchestrate the government defeat on the Seanad Committee of Selection last week which saw MacSharry and not O'Keeffe placed on the original nine-member inquiry team.
Norris, who is currently hospitalised with health issues, said in a statement today that he voted for MacSharry in addition to independent senator Seán Barrett so as that the government would be in the minority.
He said: "I voted for Professor Barrett and for Senator MacSharry precisely to ensure that the Government parties would be in a minority thereby securing a truly independent inquiry and obviating the possibility of the playing of party politics.
"What was required and what was mandated by the Oireachtas was a parliamentary inquiry and NOT government inquiry.
The veteran senator added that the upper house "has shown its relevance by revealing to the Irish public the chicanery at the heart of national politics".