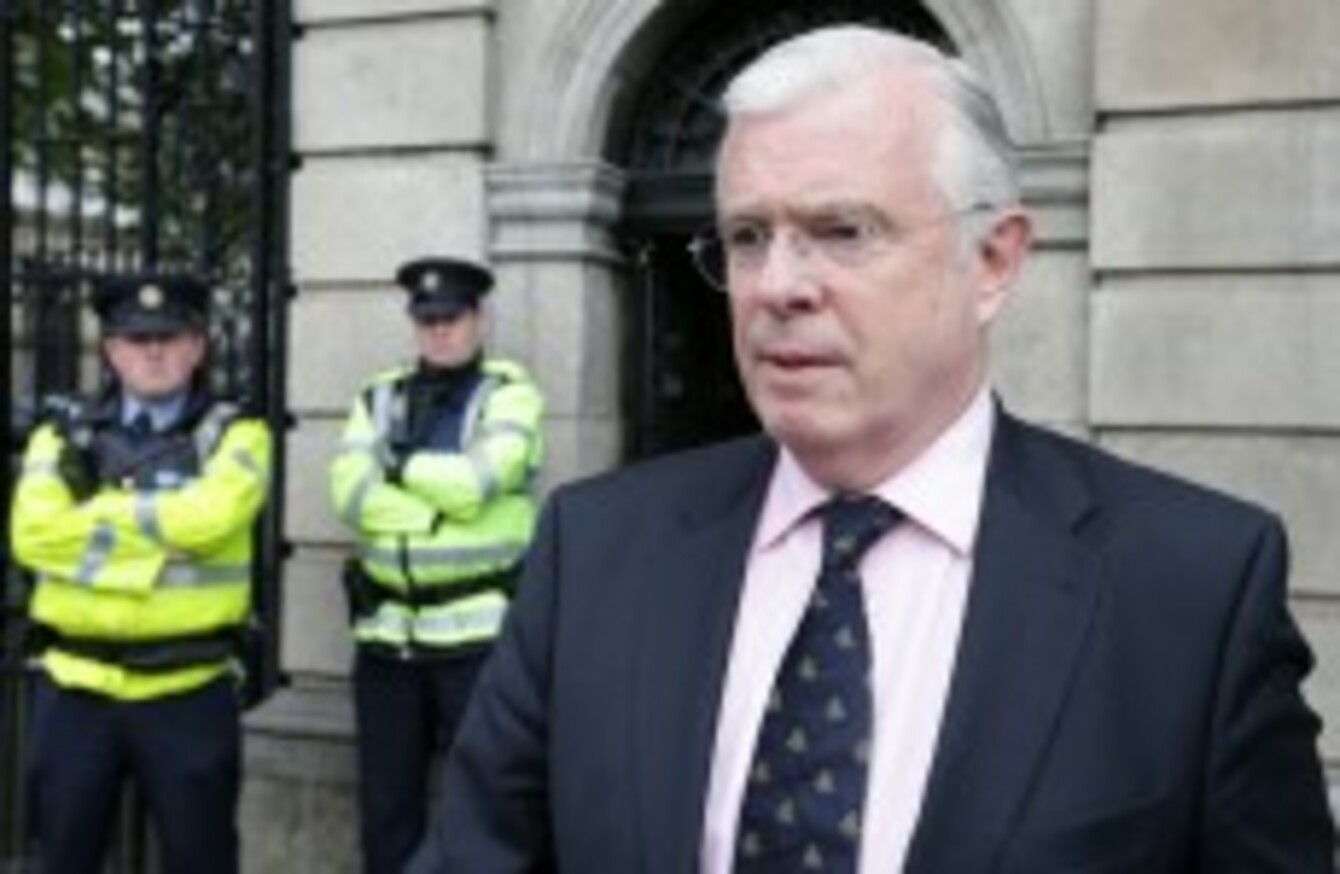 Image: Laura Hutton/Photocall Ireland
Image: Laura Hutton/Photocall Ireland
Updated 6.45pm 
THE TAOISEACH HAS said that the upcoming banking inquiry is the "most appropriate way to establish the full truth" about the bank guarantee.
Speaking as the motion to establish the committee of inquiry was debated in the Dáil this evening, Enda Kenny said that the guarantee had caused hardship for people.
"The Irish people have suffered great hardship due to the banking crisis. Hundreds of thousands of people lost their jobs. Many more have suffered pay cuts, while more again have been forced to emigrate.
A generation of people have suffered the consequences of negative equity and the following collapse of the construction industry. Ireland lost its economic sovereignty and had to be bailed out.
"The country was placed under the supervision of the Troika while difficult decisions were taken to return the public finances to order.
"In these circumstances, the Government believes that the Irish people are entitled to a full account of the banking crisis."
Kenny said that there are some involved who will want to tell their story, but added that the committee will have powers of compellability.
The committee will be led by Labour TD Ciarán Lynch with three Fine Gael TDs – John Paul-Phelan, Eoghan Murphy and Kieran O'Donnell – Fianna Fáil's Michael McGrath, Sinn Féin's Pearse Doherty, and independent TD Stephen Donnelly also part of the inquiry with two senators to be added shortly.
Donnelly today implored the government to add economics professor and independent senator Seán Barrett to the committee. Donnelly also said that he hoped that the party whips would be removed from government members of the inquiry.
Labour is expected to pick either senator Aideen Hayden or the party's Seanad leader Ivana Bacik as its second representative on the committee.
Mathews foiled
An attempt by the opposition to put outspoken independent TD Peter Mathews on the inquiry was voted down by the government despite opposition pushing for his inclusion during the debate:
Mathews also proposed a motion to compel bank executives from the period 2001 to 2008 to come before the committee, but this was also voted down.
Of opposition attempts to add him to the inquiry he said he had written to the Taoiseach seeking to be included.
"This is a matter of service to the people, it's not politics," he claimed.
Fianna Fáil leader Micheal Martin, a cabinet member at the time of the guarantee, said that the public doubted whether politicians wanted to get to the bottom of the crisis or exploit it.
He said that he hoped the inquiry would not become politicised and called for the inquiry to implement a rule whereby ministers would not be informed by Department officials if the committee has requested certain documents.
Concluding the debate, inquiry chairman Lynch said that it would not be a substitute for the courts, but would strive to find out what had happened in 2008.
- additional reporting from Hugh O'Connell