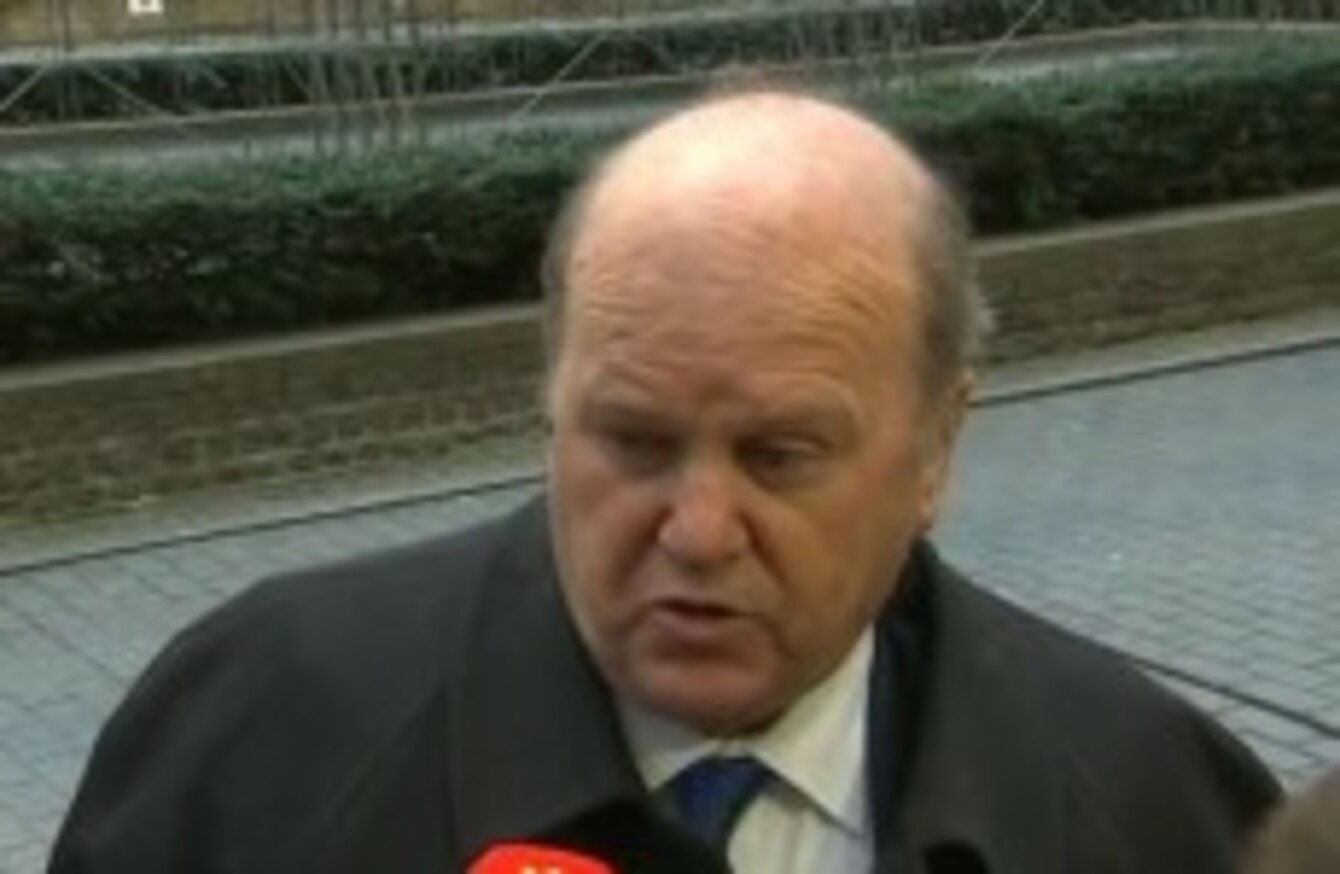 Finance Minister Michael Noonan arrives in Brussels yesterday
Image: European Commission
Finance Minister Michael Noonan arrives in Brussels yesterday
Image: European Commission
EU FINANCE MINISTERS have been edging towards a difficult compromise this evening on a Banking Union they hope will prevent a repeat of crippling crises and inject new impetus into the European economy.
Ministers voiced optimism they would reach a "political accord" during what are expected to be marathon talks in Brussels, but several predicted a further emergency meeting would be needed to thrash out the details.
Arriving in the city yesterday, Finance Minister Michael Noonan said there were still "several points" of difference, and warned that another meeting may have to take place "before Christmas".
The ministers broke off talks in the late afternoon and then resumed at 7:30pm, with one EU official warning "it is becoming increasingly clear it could be very late."
The aim is to create a pan-European body that can wind up failing lenders and stop damage in the banking sector bleeding through into the real economy.
This body — dubbed the Single Resolution Mechanism (SRM) — would also have a pot of cash at its disposal to deal with the costs of collapsed banks so the taxpayer does not have to pick up the bill, a situation which forced Ireland into its international bailout.
The SRM would go hand-in-hand with an already agreed Single Supervisory Mechanism under which the European Central Bank will scrutinise the top 130 or so eurozone banks directly, and thousands more indirectly via national authorities.
© – AFP 2013 with additional reporting by Daragh Brophy