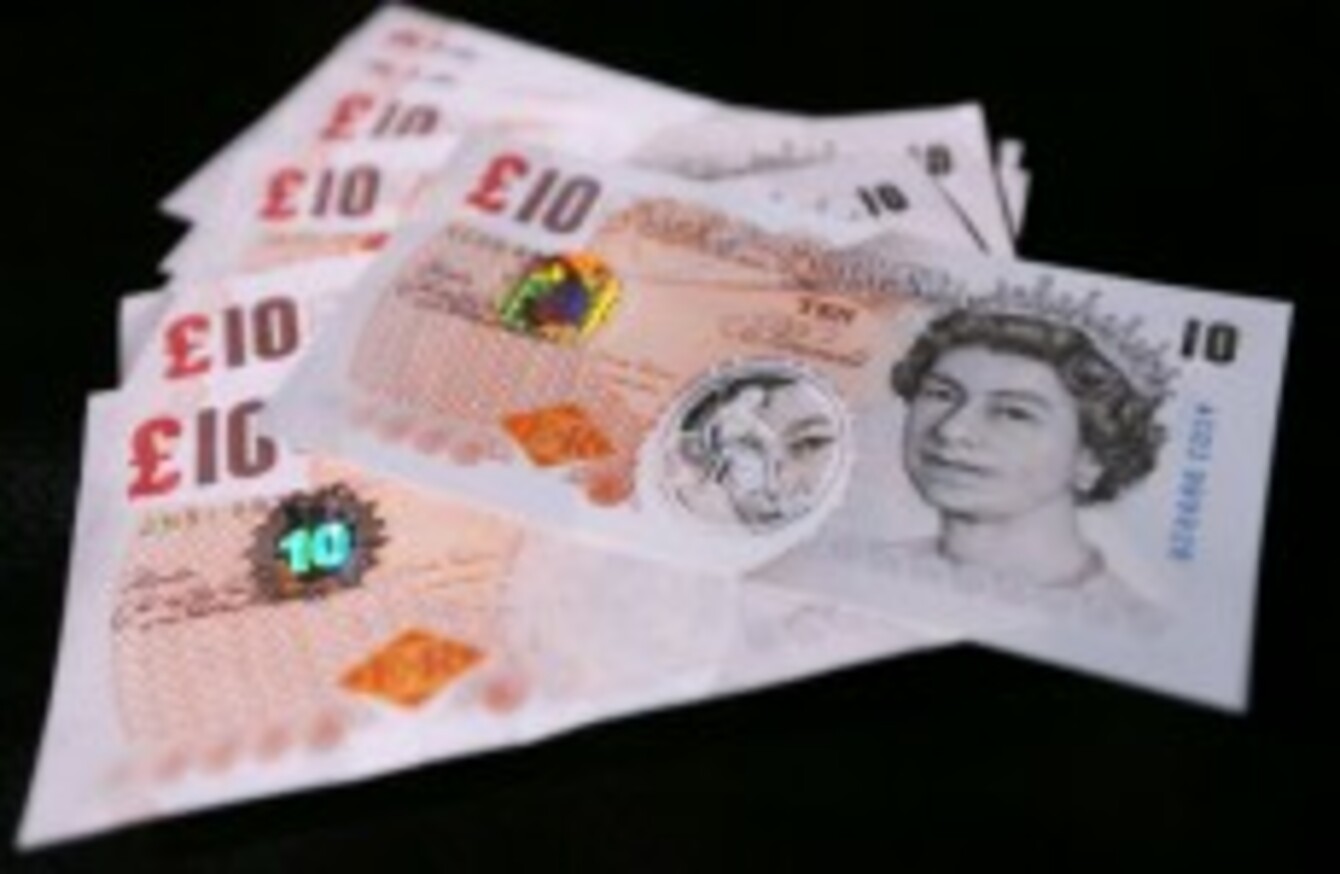 Samples of Polymer ten pound banknotes are shown during the news conference at the Bank of England in London
Image: Chris Ratcliffe/PA Wire
Samples of Polymer ten pound banknotes are shown during the news conference at the Bank of England in London
Image: Chris Ratcliffe/PA Wire
THE CRISP PAPER banknote could be a thing of the past in the UK if the Bank of England's proposals are accepted.
The Bank of England wants to follow the lead of other jurisdictions like Canada and Australia and begin printing money on plastic rather than cotton paper.
The UK's bank is giving the public two months to give feedback on the proposals before making the decision on whether to begin printing on polymer in 2016.
The Bank  says that it has conducted significant research into plastic banknotes and found that they are less susceptible to counterfeiting, stay cleaner for longer and last at least 2.5 times longer than paper banknotes which become tatty.
Deputy Governor of the Bank of England, Charles Bean has promised it will not affect the iconic historical images that adorn British banknotes however. "They will also continue to feature Her Majesty the Queen, and to celebrate people who have made a universally-recognised and lasting contribution in their particular field of work," he said.
"The first polymer banknote would feature Sir Winston Churchill, and the second Jane Austen."
So what do yo think, would you be for printing euro notes on plastic?

Poll Results:
Don't care, money's money (321)