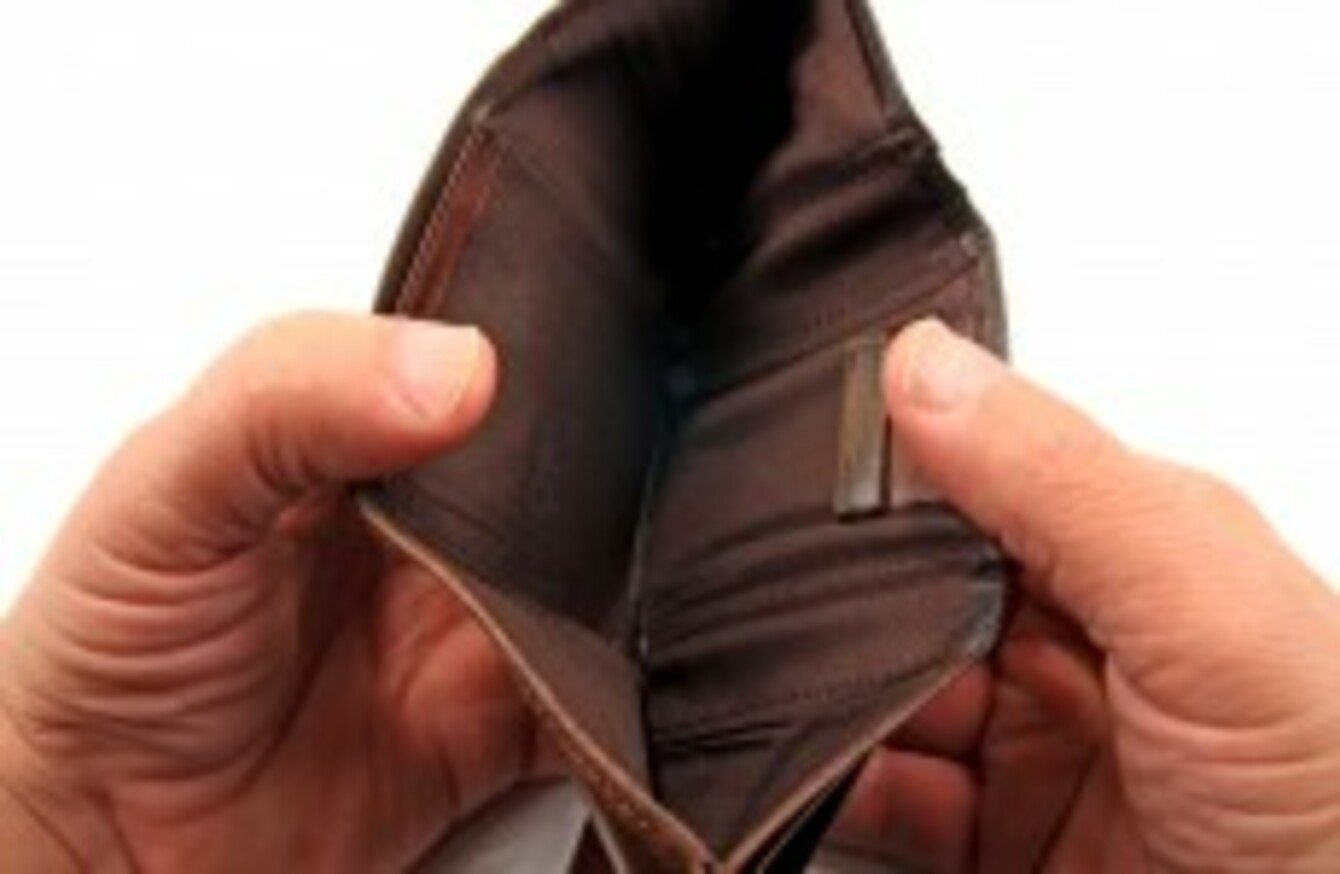 Image: Shutterstock/Jack schiffer
Image: Shutterstock/Jack schiffer
THE COST OF going bankrupt in Ireland has fallen dramatically over the past two years.
An individual can now expect to pay out less than 20% of what they would have had to in 2013 – with the cost of application coming down from €1,400 to €270.
This is according to new information from the Insolvency Service of Ireland (ISI), who have put this dramatic drop off down to the removal of a number of costs.
Removal of costs 
These include the ISI waiving costs for personal insolvency arrangements (PIAs) – a move they announced in October which was previously €500.
While those going forward for bankruptcy are still required to pay official assignee costs – these have come down from €650 to €200.
The additional €70 of the €270 still required comes from a fee paid to Iris Oifgiúil, the State gazette, for publication of a notice – something that is required under the Bankruptcy Act of 1988.
It was also noted by the ISI that costs in England and Wales were substantially higher – sitting at around €900.
Fourth Quarter
The ISI's report for the fourth quarter has shown a big increase in Personal Insolvency Arrangements (PIAs) compared with the rest of the year – an arrangement on mortgage debt that focuses on keeping debtors in their homes.
The last quarter of 2014 saw an increase of 148% over the third quarter. In a number of instances arrangements were initiated towards coming to these agreements.
In total the ISI dealt with close to 1,000 cases last year. Of these, 547 were alternatives to bankruptcy and 448 were bankruptcy cases. Overall the ISI is dealing with personal debt of close to €1.5 billion.
Speaking about today's stats, Lorcan O'Connor, Director of the ISI, said:
The number of people availing of the debt solutions available through the ISIS is increasing every month and the trend is continuing to move in the right direction.