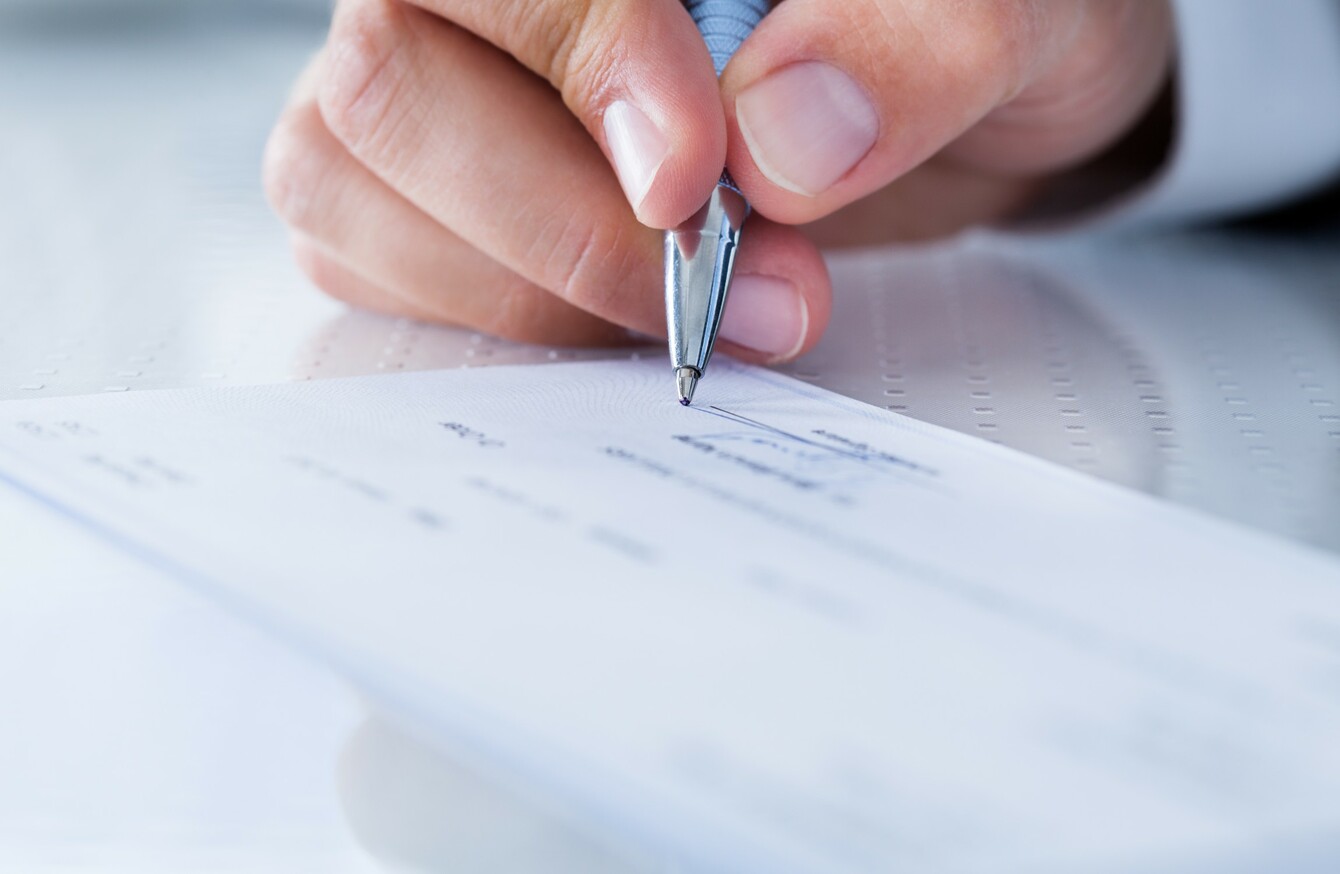 Image: Shutterstock/Andrey_Popov
Image: Shutterstock/Andrey_Popov
THREE FINANCIAL INSTITUTIONS have been ordered by the High Court to provide details to a Co Tipperary farmer about persons who allegedly threatened and intimidated the man into handing over €83,000 over the last number of years.
AIB, Bank of Ireland and Bunclody Credit Union, which is part of New Ross Credit Union in Co Wexford, are all to provide information including bank accounts and addresses of individuals accused of intimidating money out of James Richard Hodgins within the coming weeks.
The orders relate to accounts where cheques Mr Hodgins claims he was intimidated into signing were lodged. The orders were sought in a bid to identify individuals alleged involved in the intimidation, Desmond Murphy SC for Mr Hodgins told the court.
The orders, which the institutions did not oppose, were made on Thursday by Ms Justice Miriam O'Regan who asked that the information sought be furnished "as soon as possible," also continued injunctions restraining 14 individuals coming near him or his farm.
Last February Mr Hodgins, whose farm is near Roscrea, initially secured temporary injunctions restraining 17 individuals coming near him or his farm. He alleges the defendants have left him in fear of his own safety and that of his property.
On Thursday when the matter returned before the court Mr Murphy said the injunction had worked in so far as Mr Hodgins was not being approached or intimidated anymore. A number of the parties involved counsel said had "repented" and had either paid back or promised to repay money advanced to them by Mr Hodgins.
Counsel said there was no need to continue the injunctions obtained against three of individuals concerned, but asked the court to continue the orders against the remaining 14.
Counsel said there had been difficulties in serving the proceedings on the majority of the defendants, believed to be living in the South East of the Country, who he said remained "coy" and "out of sight" but were "not unaware of what is going on".
To rectify this his client required the information from the institutions about the accounts in which cheques signed by Mr Hodgins were lodged. The judge in agreeing to continue the injunctions adjourned the matter to a date in June.
Concerns for his safety
Mr Hodgins has lived alone since his father died a few years ago and was approached in 2013 by the defendants, who all know each other, offering to do work on the farm. Mr Hodgins believed they did that knowing he was on his own and, while he did not want to give them work, he found it hard to refuse them.
The works were often either not done at all or were substandard, he said. Mr Hodgins felt intimidated into paying them. After a while, their offers of work stopped and the defendants began demanding handouts and loans.
Mr Hodgins felt intimidated and could not refuse them, counsel said. They would call to his house and make repeated phone calls to him. Mr Hodgins wrote them cheques totalling €102,000, of which €83,000 was cashed.
Last December Mr Hodgins was approached by a man who threatened him with harm unless he wrote him a cheque for €17,000.
Mr Hodgins wrote the cheque over concerns for his safety.
Bank officials became suspicious of the transactions and, after Mr Hodgins explained what was happening, the cheque was cancelled. He was advised by the bank to contact his solicitor Ms Deidre Ryan who texted the defendants to stay away and not contact Mr Hodgins who also went to the Garda.
After granting the injunction in February Mr Justice Paul Gilligan, who granted the injunctions said the allegations were so serious he directed that the officer in charge at Roscrea Garda station be put on notice of the case.