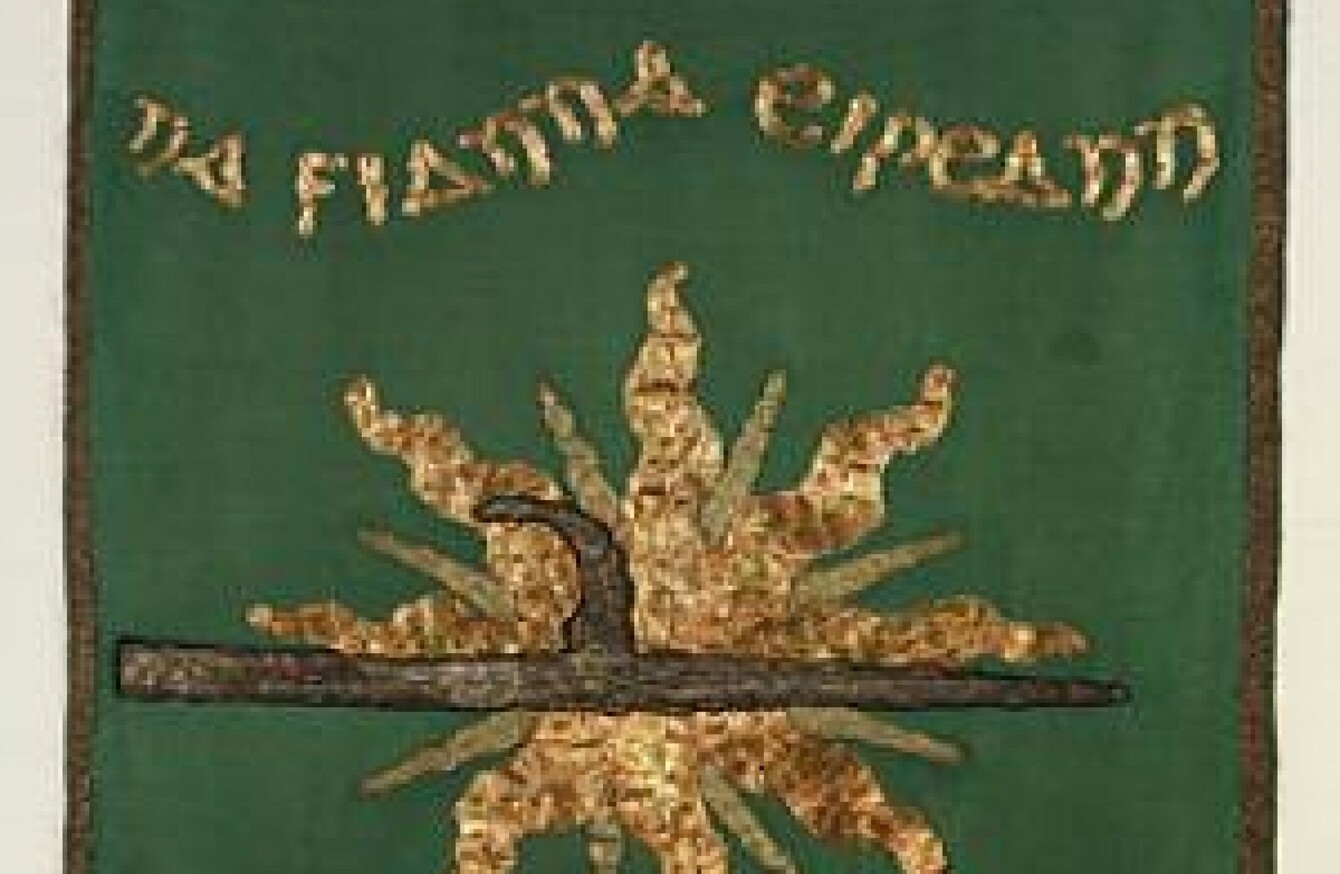 IT HAS BEEN confirmed that the Na Fianna Eireann banner which was seized from Countess Markievicz's home by the British army as a war trophy will be returned to the Irish State for the 1916 centenary.
Dublin city councillors have, for years, been urging the Britsh Imperial War Museum to return the banner, which was loaned to it from the Royal Collection Trust at Windsor Castle in 1936. It had been taken from the countess' home as she awaited court martial in May 1916.
As part of preparations for the 1916 centenary, Dublin City Council has secured the loan of the banner for display during the exhibition at City Hall.
"I am delighted as First Citizen to receive the news that this important historical artefact will be part of our 1916 Exhibition in City Hall," commented Lord Mayor of Dublin Críona Ní Dhálaigh.
Countess Markievicz was an exceptional woman, who played a key leadership role in the foundation era of the Irish Republic. The return of the Banner to mark the centenary of 1916 demonstrates the positive relations that have evolved, especially over recent years, between Ireland and its closest neighbour. I look forward to welcoming the banner home.
The banner will be on display and available for viewing free of charge from 1 March until the end of August in the exhibition centre in City Hall.