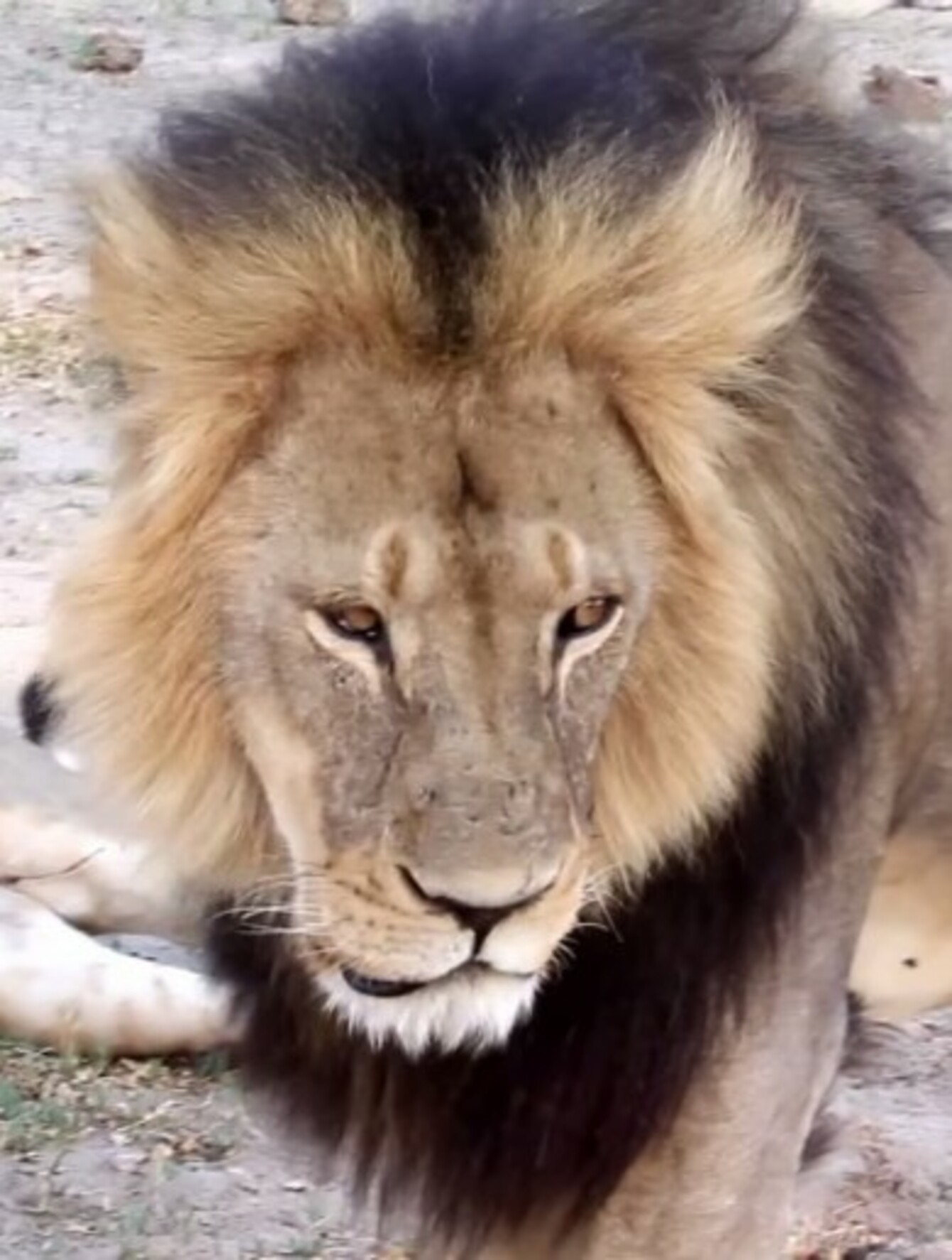 Image: Paula French via AP
Image: Paula French via AP
A US SENATOR has put forward a new law that aims to prevent Americans from taking part in 'trophy killings'.
The move was taken after the killing of Cecil, a famous Zimbabwean lion that a dentist from Minnesota allegedly paid $50,000 (€45,000) to kill.
Democratic Senator Robert Menendez's bill would expand the import/export restrictions of the 1973 Endangered Species Act to include animals that are not just listed as endangered or threatened, but those that are "proposed to be listed" as such.
The US Fish and Wildlife Service, which maintains the US endangered species list, last October proposed to list the African lion as threatened due to habitat loss and increased human-lion conflicts. It has yet to finalise any lion protections.
In honour of Cecil, the new bill is called the Conserving Ecosystems by Ceasing the Importation of Large (Cecil) Animal Trophies Act.
The slayed lion was considered an iconic attraction for tourists at Zimbabwe's Hwange National Park. The hunter, Walter Palmer, used a bow and arrow to shoot Cecil, who was tracked for a second day before being shot dead.
Zimbabwe has called on US authorities to aid them in extraditing Palmer, while a petition calling for this to happen has received 180,000 signatures.
"Let's not be cowardly lions when it comes to trophy killings," Menendez said, calling Cecil's demise "senseless".
Cecil's death was a preventable tragedy that highlights the need to extend the protections of the Endangered Species Act. When we have enough concern about the future of a species to propose it for listing, we should not be killing it for sport.
Three other Democrat Senators have sponsored the legislation – Cory Booker, Richard Blumenthal and Ben Cardin.
It is unclear whether Republican lawmakers — many of whom describe themselves as hunters and support gun rights for hunters — will back the bill.
The full text of the Cecil Act can be read here.
- With reporting by AFP