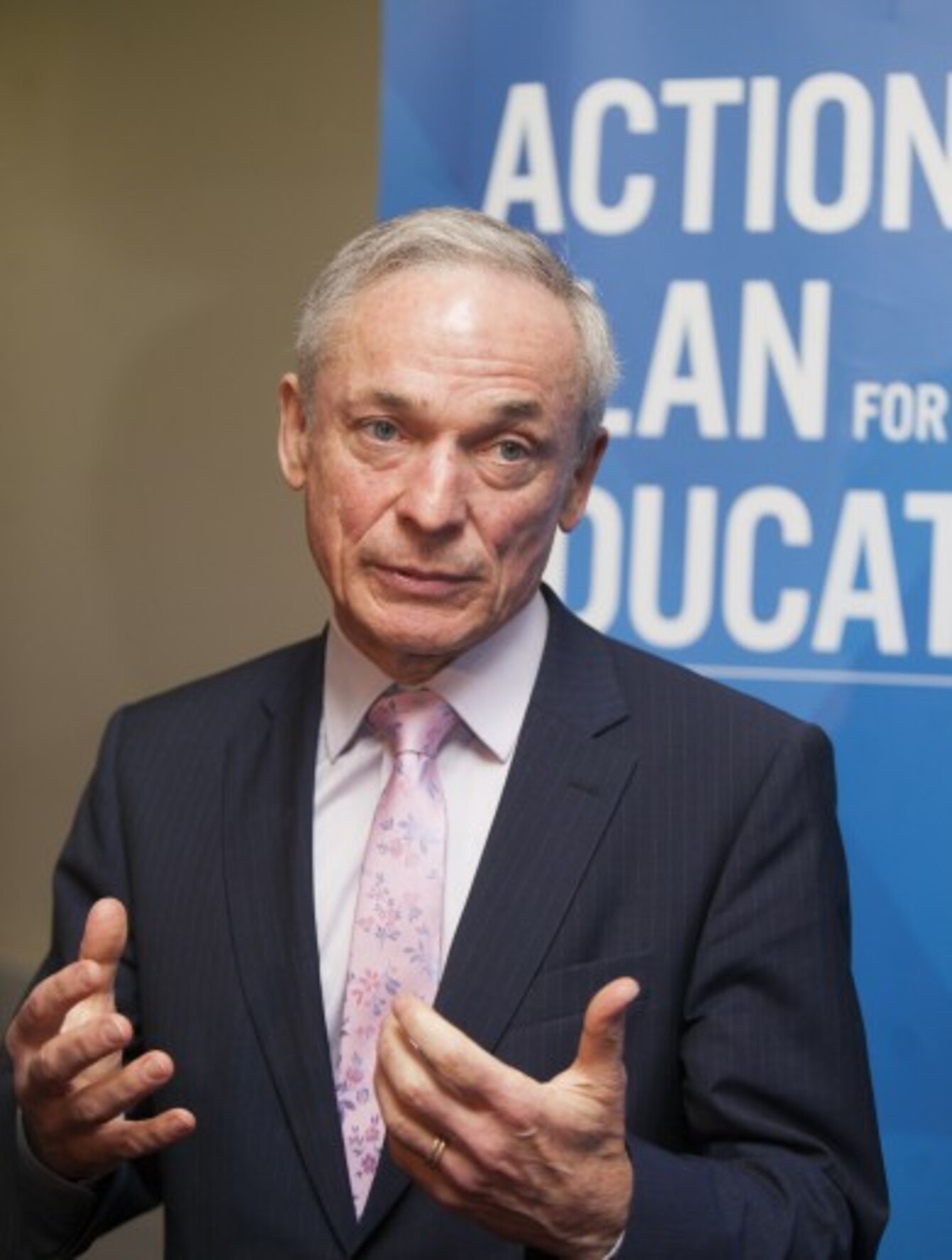 Image: Leah Farrell/Rollingnews.ie
Image: Leah Farrell/Rollingnews.ie
Updated 10.29pm
MINISTER FOR EDUCATION Richard Bruton has announced that he will remove religion as a criteria in a schools' admissions process.
The so-called baptism barrier, for non-Catholic children attending Catholic schools, will be eliminated, he said.
Minority religion schools, however, will still be able to refuse pupils on the grounds of religion under the new plan.
According to figures from the Department of Education, 2,802 schools in Ireland have a Roman Catholic ethos.
The Education (Admissions to Schools) Bill which was heard before a Dáil committee today would see that schools which are not oversubscribed (approximately 80% of Irish schools) would have to accept all applicants.
"It is in the 20% of other schools," Bruton said, "that this issue now needs to be addressed.
I also believe that it is unfair that some parents, who might otherwise not do so, feel pressure to baptise their children in order to gain admission to their local school.
Under the proposals, all oversubscribed schools will not be able to use religion as a criteria in the admissions process.
There are exceptions, however. Schools will still be able to use religion as a criteria where it would not otherwise be possible to maintain the ethos of the school and where the school is established by a minority religion with a minority religion ethos.
Denominational primary schools make up 96% of all primary schools in the State, with Roman Catholic schools representing 90% of the overall total.
Bruton added that another option that was considered – allowing denominational schools to use religion as a factor for pupils within their own catchment area – was rejected.
He also said that the government supports the measures, as does Fianna Fáil. More legislation, however, would be required to make this change.
Reaction
The Social Democrats had been critical of Bruton's plan for not including this very provision before today's announcement, and called for amendments to the current bill to ensure that religious teaching is carried out at the end of the school day.
Fianna Fáil Education spokesperson Thomas Byrne, meanwhile, was cautious in backing Bruton's plan until more detail is provided.
Organisation Equate Ireland welcomed Bruton's announcement, but was critical that this provision wasn't included in the current bill going through the Oireachtas.
Its director Michael Barron said: "If as stated, over 90% of schools will no longer be able to use religion as a criteria for admissions then this is a positive step.
Amending the Equal Status Act as we have suggested would move to a situation where all families have their rights protected rather than some families and religious institutions having extremely strong and privileged protection for their rights while other have very little.
The Church of Ireland Board of Education said: "We welcome the recognition by Minister Bruton of specific concerns raised by minority faiths on the impact of new measures on minority faith schools.
The Board of Education looks forward to the detail of the proposals and to engaging with the Minister and his officials in relation to the measures and proposed legislative changes.