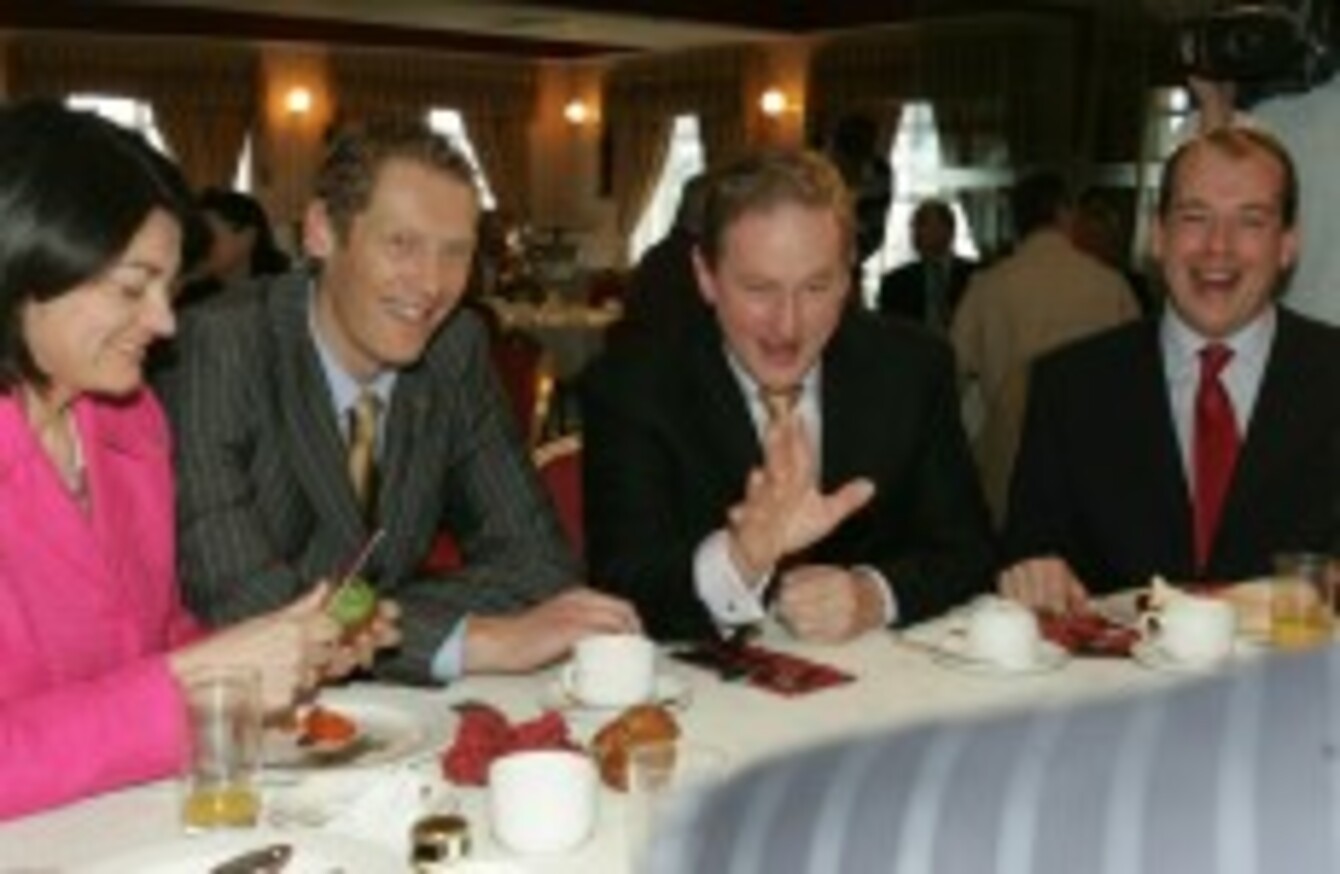 File photo
Image: Eamonn Farrell/Photocall Ireland
File photo
Image: Eamonn Farrell/Photocall Ireland
THE HOUSE OF the Oireachtas Commission will review the operation of the Oireachtas bar and restaurant in the next couple of months to tackle the issue of outstanding bills run up by politicians.
Labour TD Jack Wall told TheJournal.ie that one of the suggestions made to the commission was an automatic deduction of unpaid bills from politician's wages.
In a meeting in June the Ceann Comhairle requested a sub committee to examine ways to reduce administration in relation to invoicing and credit management as a means to a more streamlined process.
Wall said one of the suggestions was in relation to situations where a member cannot pay the bill on the spot because they have forgotten their wallet, for example.
"In that case, if it was unpaid after three months it would be automatically deducted from their monthly cheque," he said.
The new rules would also apply to TDs leaving the Dáil with the outstanding amount would being taken from their final wage payment.
Earlier this month a Freedom of Information request by the Evening Herald revealed politicians left behind a bar and restaurant bill of €65,000 this summer. The majority of the money related to bills run up at the Oireachtas restaurant where members left an outstanding sum of over €54,000.
Wall said it was "only common sense to deal with this loophole" and said he expected the new measures will pass "without any dissension" when they come before a full committee in September or October.