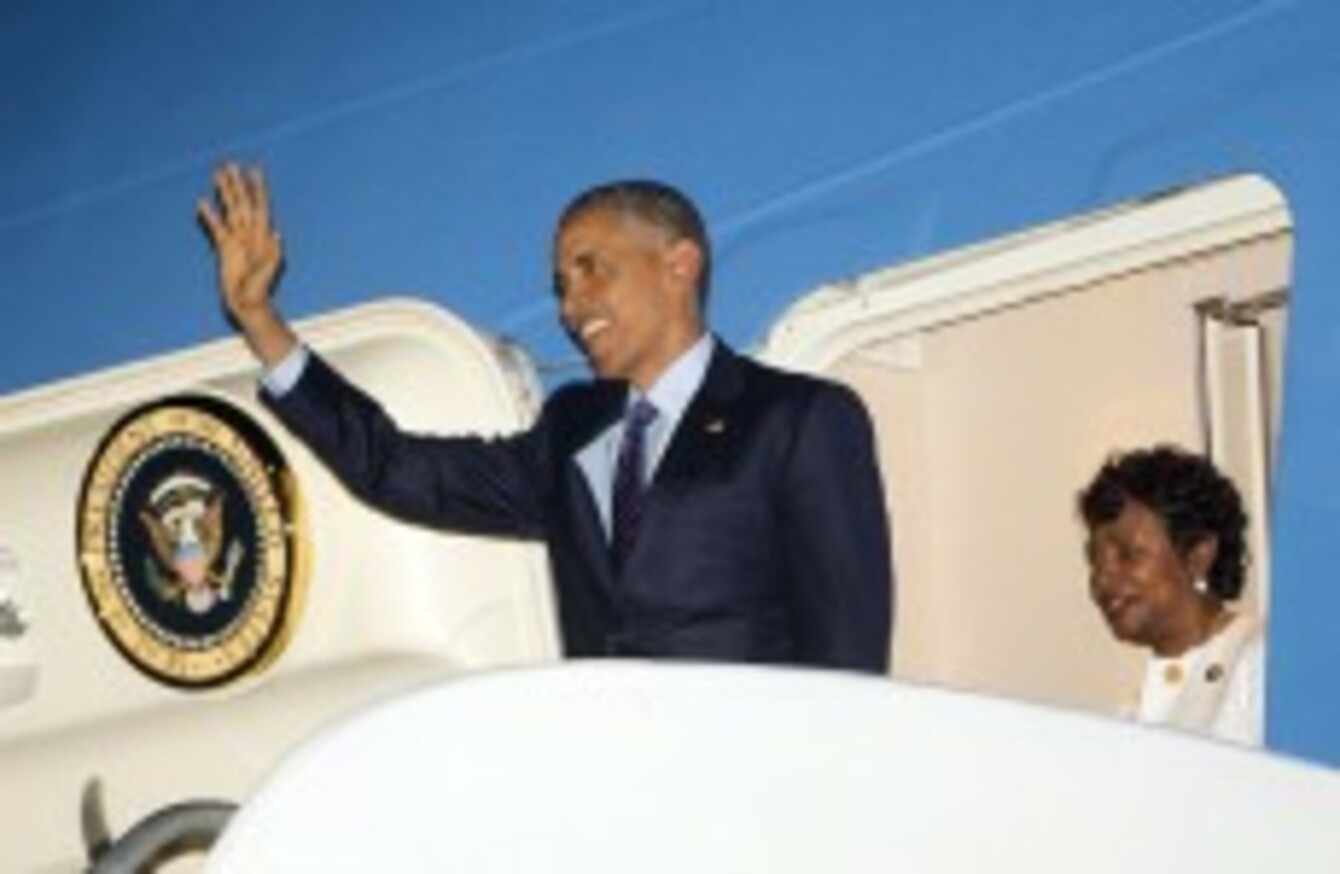 Image: AP/Press Association Images
Image: AP/Press Association Images
US PRESIDENT BARACK Obama and Cuba's Raul Castro heralded a new era of bilateral relations as they both addressed a landmark Summit of the Americas ahead of historic one-on-one talks.
Sitting around an oval table with some 30 other regional leaders in Panama City, Obama and Castro spoke one after the other in an unprecedented public exchange between the leaders of the Cold War-era foes.
"This shift in US policy represents a turning point for our entire region," Obama said.
The fact that President Castro and I are both sitting here today marks a historic occasion.
As the US leader looked on, Castro declared:
President Obama is an honest man.
But both leaders acknowledged that the two countries, as they negotiate to restore diplomatic relations that broke off in 1961, will continue to have disagreements.
Obama cited the human rights situation in Cuba, while Castro renewed calls for the US Congress to lift a decades-old embargo.
Significant differences
"I think it's no secret, President Castro I'm sure would agree, that there will continue to be significant differences between our two countries," Obama said.
Taking their bid to restore diplomatic ties to a new level, Obama and Castro will have a discussion on the sidelines of the second and final day of the summit.
The two leaders already said hello on Friday, greeting each other and shaking hands — a gesture rich in symbolism — as other leaders looked on.
The face-to-face talks will be the climax of their surprise announcement on December 17 that, after 18 months of secret negotiations, they would seek to normalise relations between their two nations.
It is Cuba's first time participating at the 21-year-old summit.
Obstacles removed 
Colombian President Juan Manuel Santos summed up the mood, saying "an old obstacle in relations between Latin America and North America is being removed."
The last time US and Cuban leaders met was in 1956, three years before Fidel Castro came to power.
"This is not just about two leaders sitting down together," said senior Obama advisor Ben Rhodes.
It's about fundamentally changing how the United States engages Cuba — its government, its people, its civil society.
Terror list hurdle
Rhodes said the two leaders would likely talk about the negotiations to restore diplomatic ties as well as lingering disagreements.
Cuba has demanded to be removed from a US list of state sponsors of terrorism before embassies can reopen, noting that this has blocked the country's access to bank credit.
Castro told the summit that Obama was taking a "positive step" by reviewing his country's inclusion on the list.
The White House indicated that Obama was not yet ready to decide whether to remove Havana from the blacklist, but that it could not rule out an announcement in Panama.
Obama has urged the US Congress to lift the embargo on Cuba, which was imposed in 1962, barring most trade with the island as well as tourism.