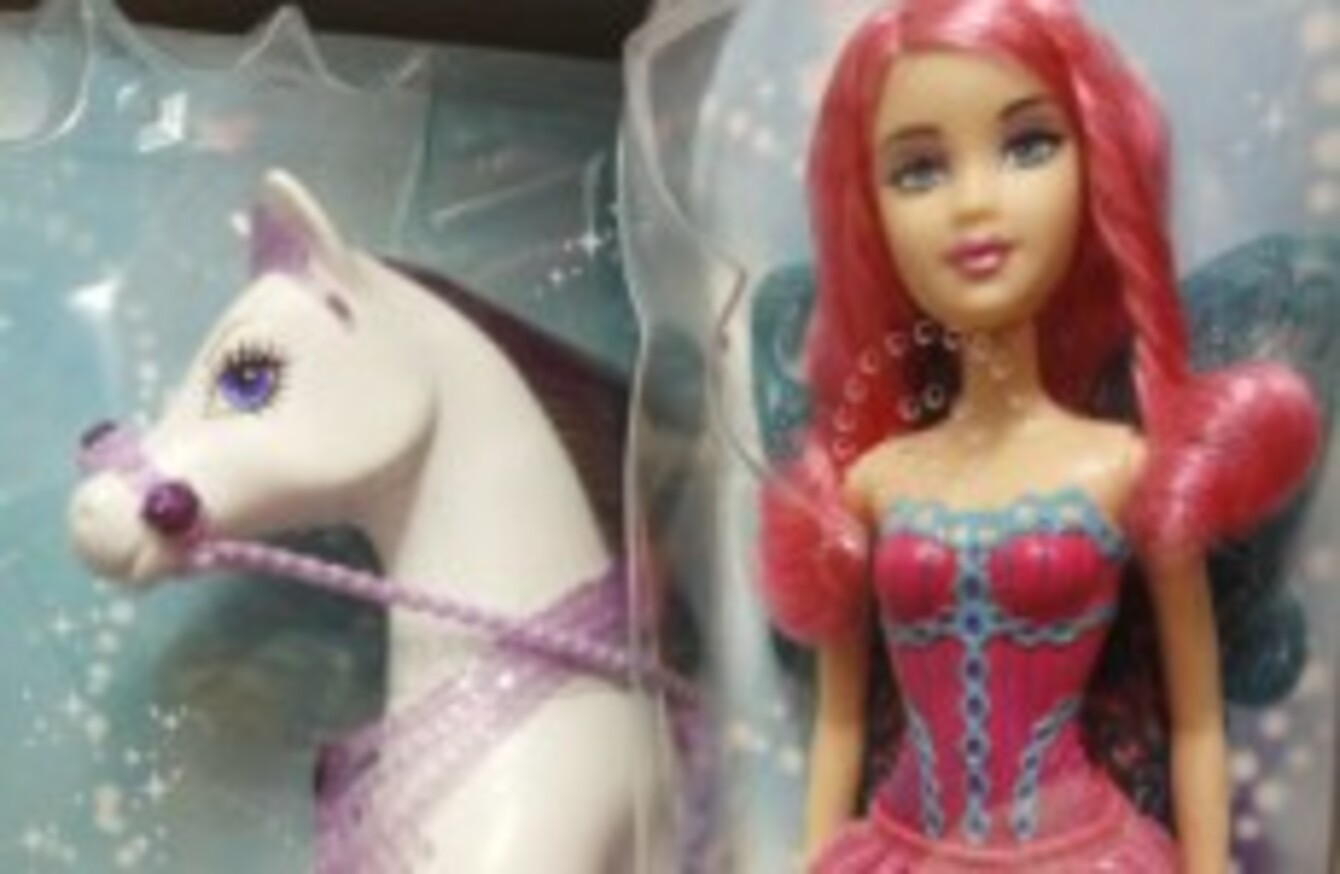 Image: Toby Talbot/AP/Press Association Images
Image: Toby Talbot/AP/Press Association Images
IN ITS LATEST bid to ensure western culture does not undermine Islamic values, Iran has said it will begin to enforce a ban on Barbie dolls.
The so-called morality police has started to impose the ban on the sale of the dolls as part of the government's "soft war" on outside influences.
One shopkeeper told Reuters how policemen came into his shop to remove the childrens' toys.
The move comes after the approved, traditional dolls proved less than popular with young girls and boys. Introduced in 2002, Sara and Dara are dressed in various Islamic garb and Sara keeps her hair covered in line with Iran's strict rules.
One woman told the news wire that her daughter described Sara and Dara as "ugly and fat".
For this reason, some more rebellious shopkeepers said they will continue to sell Barbie and friends covertly.
We still sell Barbies but secretly and put these in the window to make the police think we are just selling these kinds of dolls."
Barbie was first proclaimed to be "un-Islamic" in 1996. The new Barbie ban is the latest in a string of attempts by the Iranian authorities to stop ideas and practices which go against Islamic social norms.
Last year, a number of young people were arrested for taking part in a mixed-gender water fight. "This is not simply a game with water. This act is being guided from abroad," a government official warned.
Bald and Beautiful
Meanwhile, Barbie continues to be embraced in the US. She has been an astronaut, architect, news anchor and NASCAR driver but now there are calls for a bald Barbie.
A Facebook page has urged Mattel, the doll's maker, to manufacture a Barbie without hair to act as both an inspiration and a fundraiser for children with cancer, alopecia and other illnesses that lead to hair loss.
The page, entitled Beautiful and Bald Barbie! Let's see if we can get it made, now has almost 124,000 'likes'. The administrators say that such a toy could also help children come to terms with the hair loss of family members who are going through chemotherapy.
The petition was set up by two mothers who have been affected by cancer and their mission statement reads:
We think accessories such as wigs, bandanas, scarves and hats could be included. This would be a great coping mechanism for young girls dealing with hair loss themselves or a loved one. We would love to see a portion of proceeds go to childhood cancer research and treatment. Let's get Mattel's attention!
Unfortunately for Rebecca Sypin and Jan Bingham, Mattel says it does not accept ideas from "outside sources".
As a rebuttal to people who say she could just shave an already existing Barbie, Bingham posted a picture of how good a bald Barbie could look:
Barbie remains as popular as ever with girls and boys across the world. In its latest quarterly report, Mattel said that global sales of Barbie products had increase by 17 per cent, netting