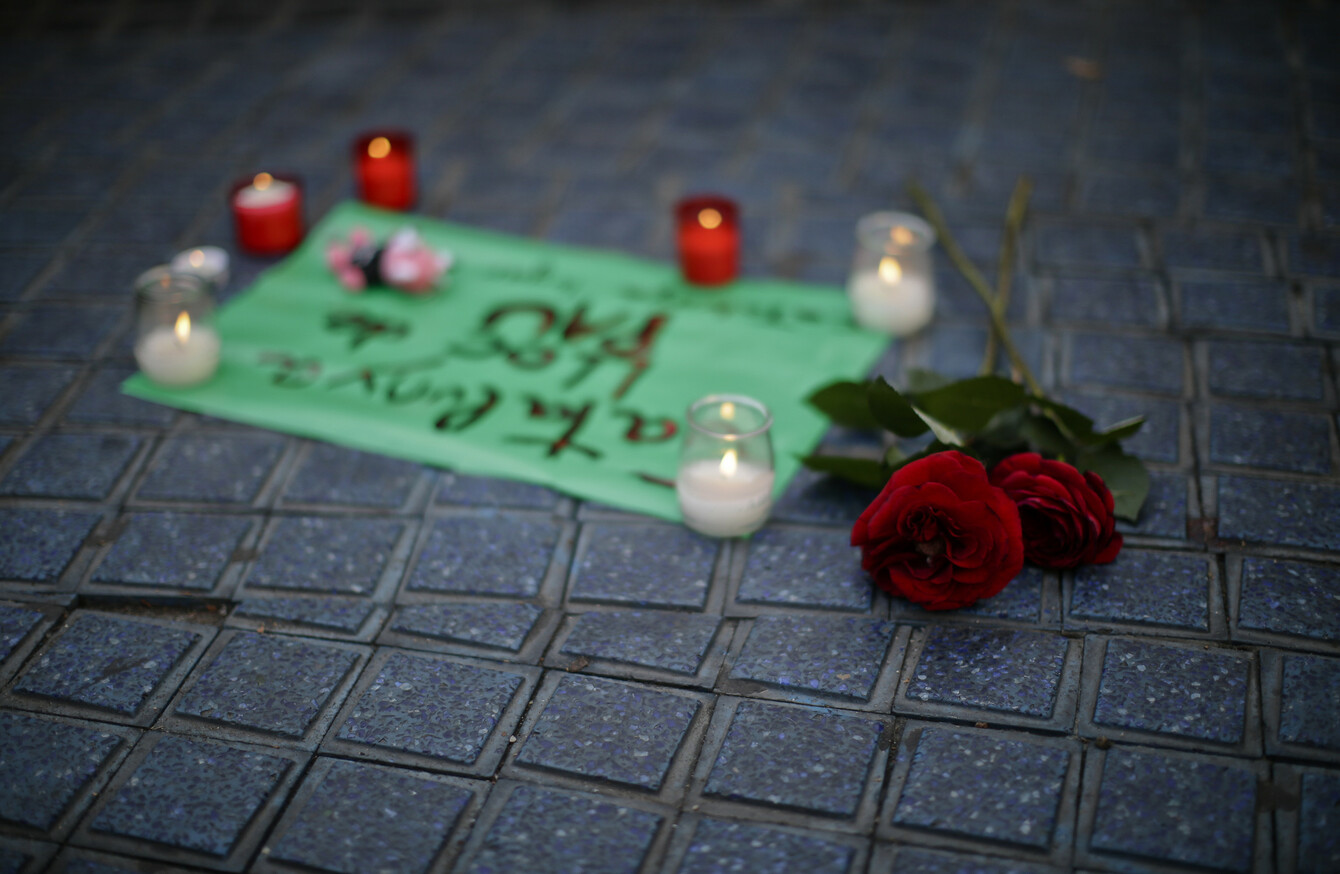 Flowers and candles placed on the pavement at Las Ramblas
Image: Manu Fernandez AP/PA Images
Flowers and candles placed on the pavement at Las Ramblas
Image: Manu Fernandez AP/PA Images
IN THE WAKE of yesterday's terror attack on Barcelona's main street of Las Ramblas, locals have rallied to act in solidarity with the victims and those affected.
Thirteen people were killed and more than 100 injured when a white van sped into the historic promenade, which was packed with tourists, knocking people down in a scene of chaos and horror.
Las Ramblas is one of Europe's busiest main streets, drawing in the millions of tourists that visit the Catalonian capital every year. In the first attack in Spain claimed by the so-called Islamic State, the city soon rallied to assist those caught up in the devastation.
A strike by security staff at the airport was immediately suspended, taxis offered fares free of charge, and volunteers rushed to donate blood, local media reported.
Hotels close to Las Ramblas welcomed tourists, offering them shelter and blankets, while ordinary Catalan locals opened up their homes to help those caught up in the chaos.
Soon after the attack, the hashtag #BedinBarcelona began trending in the area with details of available places to stay for people who needed them.
The head of tourism in Barcelona, Joan Gaspart, confirmed that hotels in the city were open to all those who needed to stay, and said that people should not remain on the streets overnight.
He said: "Let them come. We will attend to them until they open La Rambla."
Furthermore, the underground metro and bus service operators confirmed that paying a fare would not be required on its services in the wake of the attack.
People were also urged to donate blood immediately after the attack, to assist in the medical treatment with over 100 people injured in the attack.
One Twitter user, who works for a local blood bank, wrote: "The people of Barcelona – donate blood today, tomorrow and the coming week. I work in the BST and know that we need it urgently."
Another posted a picture showing a queue of people trying to get into a blood bank.
With reporting from AFP - © AFP 2017