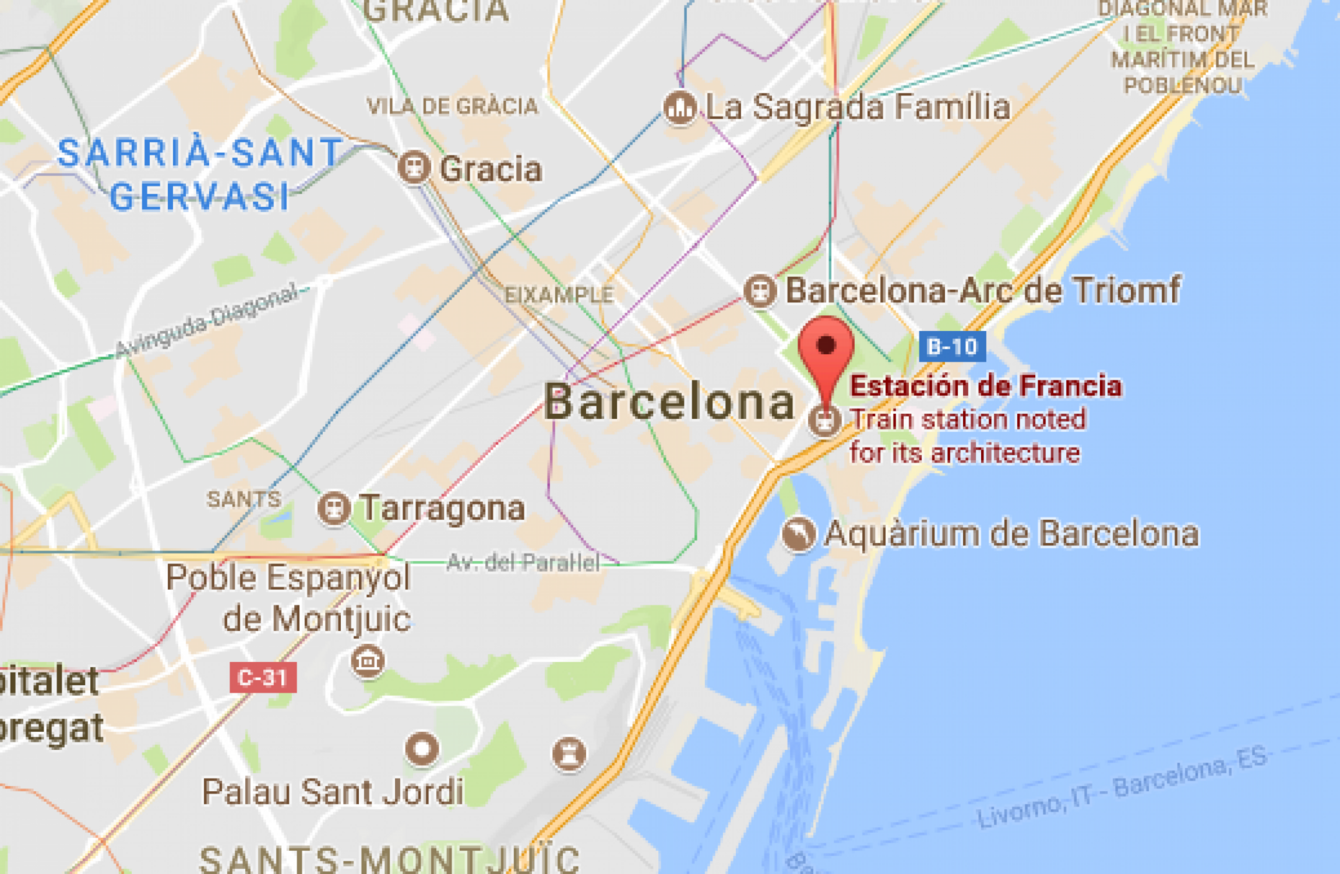 Image: Google Maps
Image: Google Maps
Updated 8.53am
AT LEAST 48 people are said to have been injured in a train accident at a Barcelona station.
A commuter train slammed into the end of the platform during the morning rush hour at the busy Franca station.
Images from the scene being shared on social media appear to show the train as having crashed into a podium.
The regional train was arriving from Sant Vicenc de Calders, a spokeswoman for the civil protection services said.
Eighteen people were injured, one of them seriously, and about 30 others were examined by medics, she added.
She said the overall toll is "48 people affected", though the condition of about 30 of them is not known.
The Franca station is located in the historic heart of Barcelona, Spain's second city, when the regional Rodalies train slammed into the buffers at about 7:30am (6.30am Irish time).
"No one was killed but there are 20 injured, we don't know how seriously," the spokesperson said.
Regional authorities said there were at least five seriously injured, including the driver.
With reporting from Sean Murray