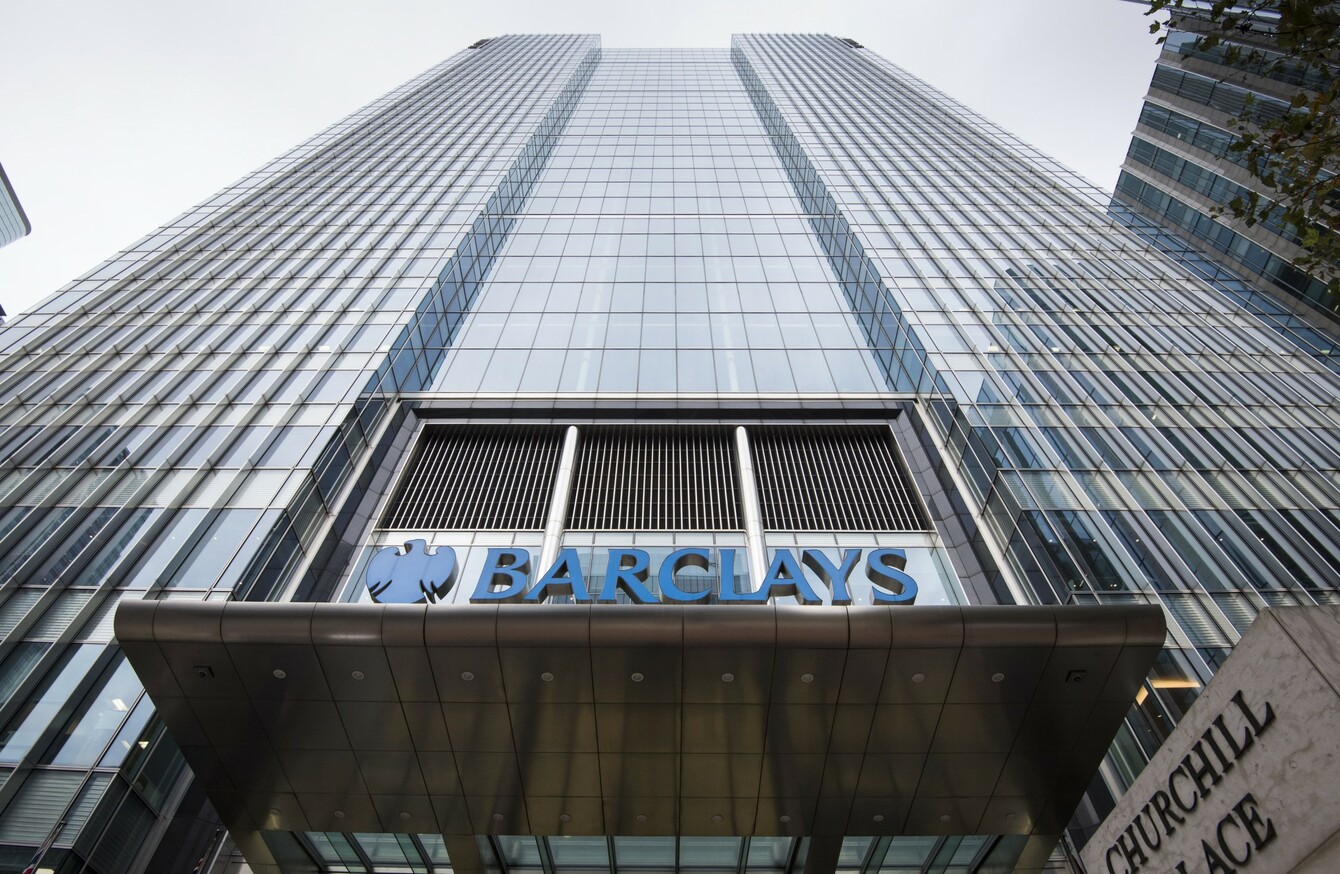 Image: PA Wire/PA Images
Image: PA Wire/PA Images
THE UK'S SERIOUS Fraud Office (SFO) has charged Barclays and four individuals in connection with a loan deal with the Qatari state.
The charges include one for conspiracy to commit fraud against the bank's former chief executive, John Varley.
A statement from the SFO said that the charges related to emergency fundraising from Qatar during the financial crisis.
"The Serious Fraud Office has today charged Barclays Plc and four individuals with conspiracy to commit fraud and the provision of unlawful financial assistance.
"The charges relate to Barclays Plc's capital raising arrangements with Qatar Holding LLC and Challenger Universal Ltd, which took place in June and October 2008, and a $3 billion loan facility made available to the State of Qatar acting through the Ministry of Economy and Finance in November 2008."
The investigation into the loan has been ongoing since 2012. The British Financial Services Authority (FSA) regulator had been investigating fees paid by Barclays to Qatar during the 2008 credit crisis.
Qatar invested more than $3.1 billion into the bank in June 2008, and five months later it raised a further £6.8 billion from a group of Middle Eastern investors, allowing it to avoid being semi-nationalised.
The other three charged are Barclays' former executive chairman of investment banking Roger Jenkins, the former chief executive of Barclays wealth and investment management Thomas Kalaris and former European head of financial institutions group Richard Boath.
The defendants will appear before London's Westminster Magistrates' Court on 3 July, the statement added.