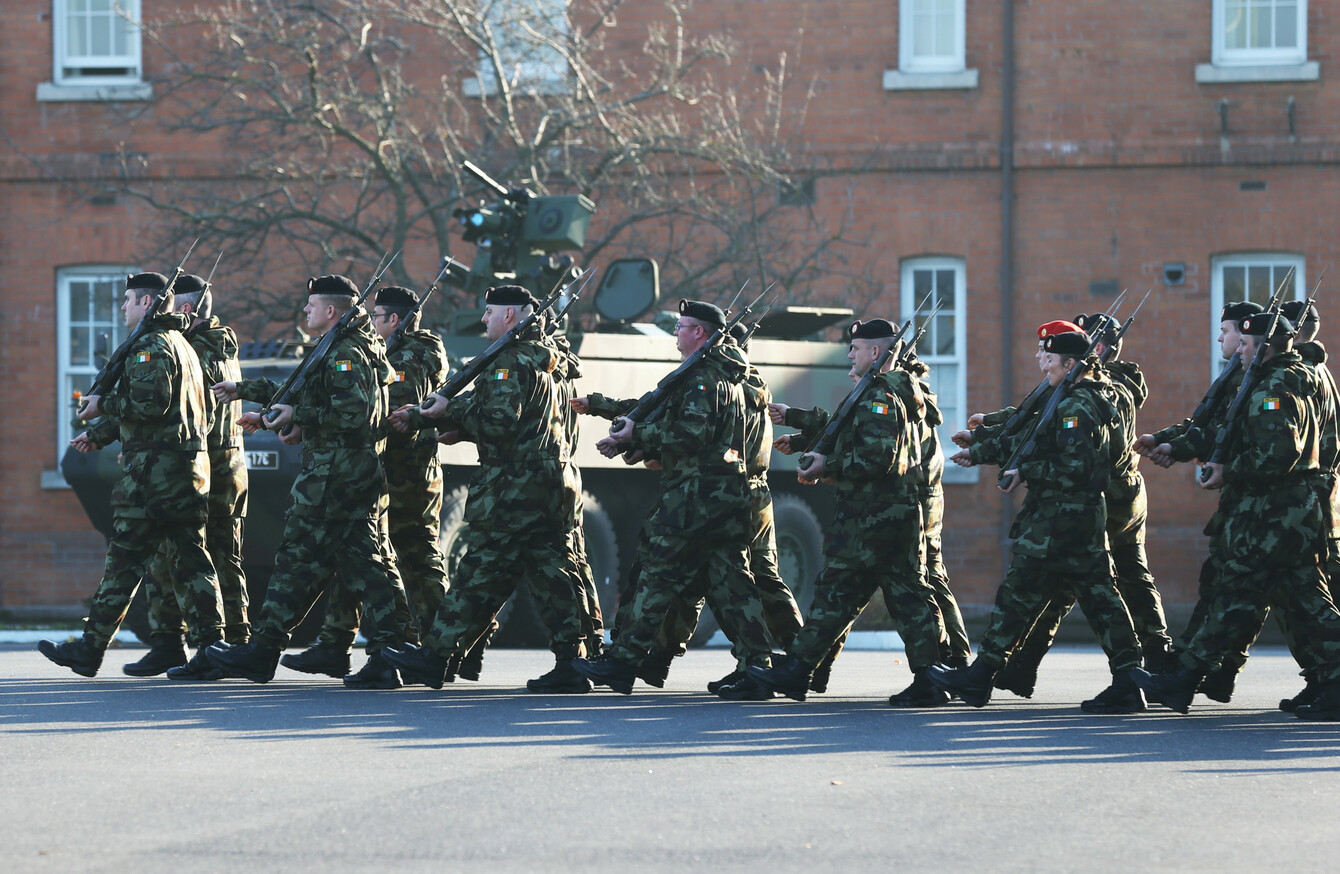 Image: Sasko Lazarov
Image: Sasko Lazarov
ARMY BARRACKS ARE not considered for use to provide shelter for the homeless in many cases because they are in a "very poor state of repair" according to Minister for Defence Paul Kehoe.
Kehoe was responding last month to a parliamentary question from Dublin Fingal TD Clare Daly.
His comments came a day before a record number of rough sleepers on the streets of Dublin were reported by the Dublin Regional Homeless Executive (DRHE).
The Wexford TD told Daly that his department was committed to "providing whatever assistance possible" to support the government's overall strategy at tackling the problem of homelessness.
He said that his department was engaging with local authorities in relation to the handing over of property "that is no longer required for military purposes or housing".
Kehoe said that, since 2014, part of St Bricin's military installation had been made available to Dublin City Council to be used as emergency accommodation.
This area provides space for 27 beds.
However, there are a number of issues with using unused barracks en masse as emergency accommodation.
Kehoe said: "It should be noted that particular issues arise in relation to providing accommodation to civilians within an operational military barracks, foremost amongst them being security.
Furthermore, many vacant former housing units on barracks premises are in very poor state of repair. Their condition is inconsistent with the standard that would be required for living accommodation and a significant investment in both cost and time would be required in order to make them habitable and compliant with current health and safety legislation.