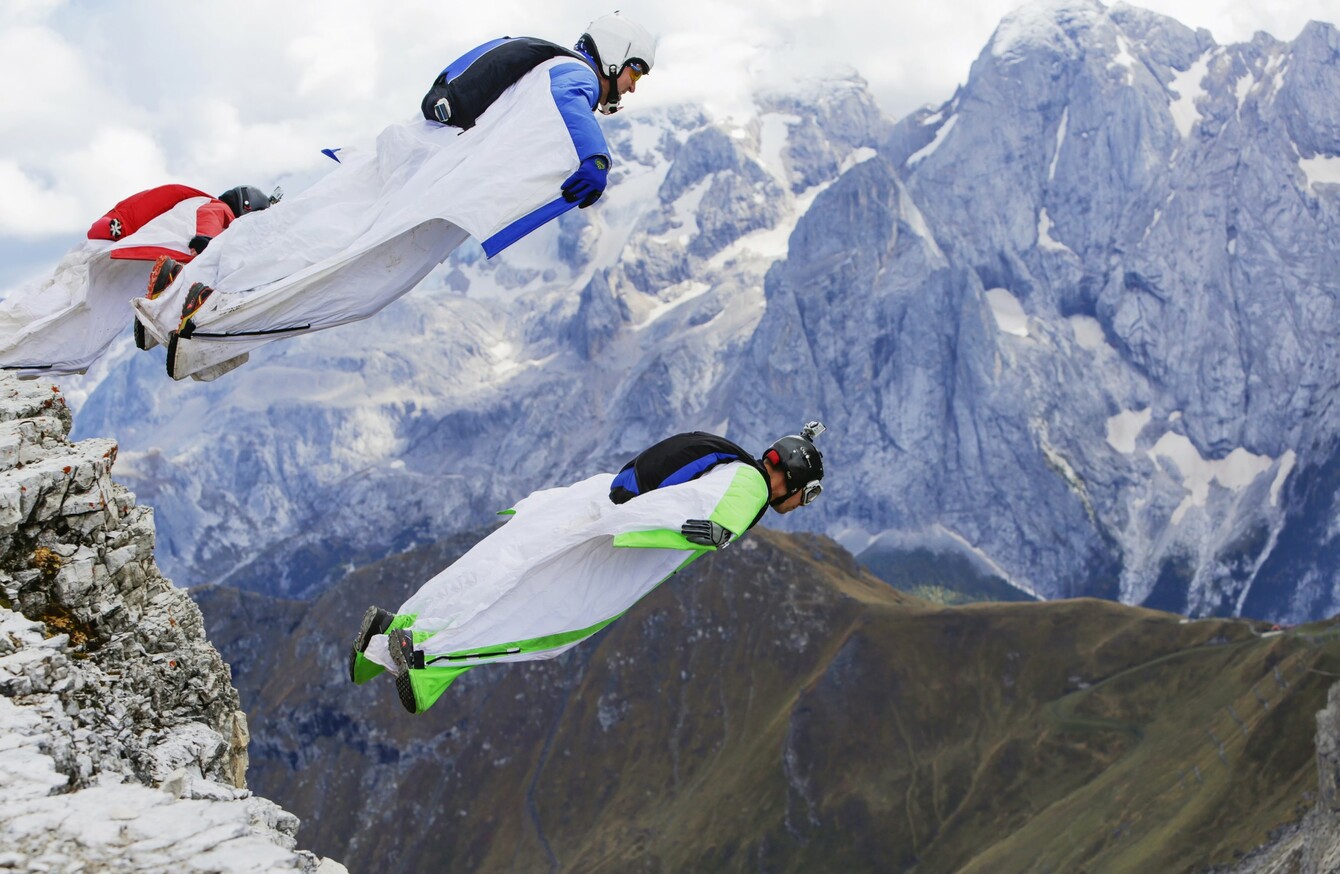 File photo of base jumping
Image: Shutterstock/Nadezda Murmakova
File photo of base jumping
Image: Shutterstock/Nadezda Murmakova
TWO MEN HAVE died in base jumping accidents in central Switzerland, police have said.
Both accidents occurred yesterday near Lauterbrunnen in the Alps.
Police in the Swiss canton of Bern said a 30-year-old Italian man jumped from the Black Line peak at Stechelberg, but lost control of his route before hitting the cliffside and dying.
Italian media identified him as Uli Emanuele. Profiling Emanuele last year, Vice magazine said he worked as dishwasher and had attempted a series of increasingly dangerous jumps.
The other fatality was a 49-year-old Briton who jumped from the High Ultimate peak at Muerren and who also crashed into a cliff. Police said he has not yet been identified.
200km/hour 
Base jumping is considered to be one of the most dangerous sports in the world.
Jumpers typically wear wingsuits as they plunge, reaching speeds of up to 200 kilometres per hour (120 miles per hour) before deploying a parachute.
The American daredevil Johnny Strange died in the Swiss Alps while attempting a wingsuit jump last October.
Perhaps the most prominent wingsuit-related casualty was the August 2013 death of Mark Sutton, the James Bond parachutist from the opening ceremony at the London 2012 Summer Olympics.
Swiss police said investigations were ongoing into the latest deaths.