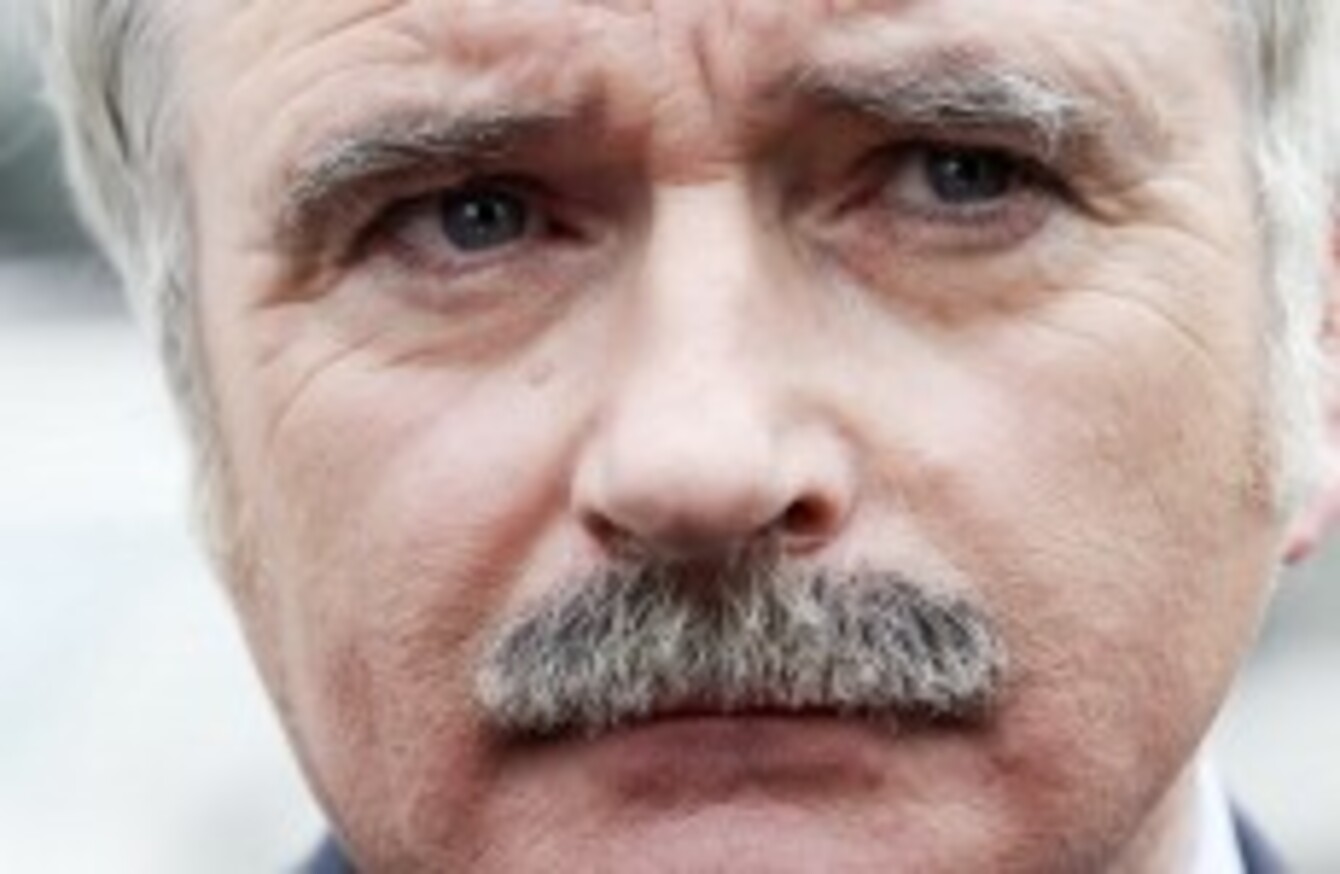 Willie O'Dea
Image: Sam Boal/Photocall Ireland
Willie O'Dea
Image: Sam Boal/Photocall Ireland
FIANNA FÁIL HAS proposed establishing a commission to examine the idea of radically overhauling the social welfare system and introducing a basic income for every citizen in Ireland.
The idea is being proposed by the party's social protection spokesperson Willie O'Dea who outlined some of Fianna Fáil's priorities in welfare spending ahead of the general election.
O'Dea said the system would involve the abolition of tax credits, tax allowances, tax bands and the current social welfare structure. Instead, everyone in the State would be given a basic income, which would include payments such as child benefit.
The former minister would not be drawn on what the exact figure for a basic income would be, but said it would be above what a person can earn under the current social welfare payments systems.
Any money a person earns above that basic income amount would be taxed with either a single flat rate or a number of progressive taxation rates. He said:
All the figures indicate it's a much better antidote to poverty and it will tackle poverty much better than the present system does. It is also gender neutral.
The Limerick TD said that a government-established commission would report on the idea within six months if Fianna Fáil was in office.
"There are a number of developing countries which are establishing western-type social welfare and tax systems at the moment and that is the model that's being examined for those," he claimed.
While declining to be drawn on what amount a basic income would be, O'Dea said that his definition of a middle-income worker would be someone earning between €30,000 and €40,000 a year, saying that 60% of people in Ireland earn under €30,000 a year.
Disincentive to work?
In 2002, a green paper published by the then-Fianna Fáil government, of which O'Dea was a member, said the main advantages of a basic income system were its simplicity and the elimination of poverty traps.
The paper said: "It would provide an automatic payment, thereby doing away with problems of non-take up and stigma. Any increase in taxation necessary to pay for the scheme would be paid back directly to citizens in the form of the Basic Income.
It would give an independent income for all, including those who are not in the paid workforce, such as people working in the home who do not have an individual income.
#Open journalism No news is bad news Support The Journal

Your contributions will help us continue to deliver the stories that are important to you

Support us now
However the same paper noted an analysis by the ESRI think tank which said it would have "major negative dynamic impacts on the economy" which could lead to a fall in employment and a reduction in productivity.
The paper suggested that people would have less incentive to work or to work longer hours. It also said that substantial increases in taxation or a reduction in other government expenditure would be needed to finance a basic income system.
Fine Gael criticised the proposal today, questioning why it was not introduced when Fianna Fáil was in government.
A spokesperson said: "It's the same old Fianna Fáil, planning to throw money at every problem without saying how they will fund their wild spending proposals."