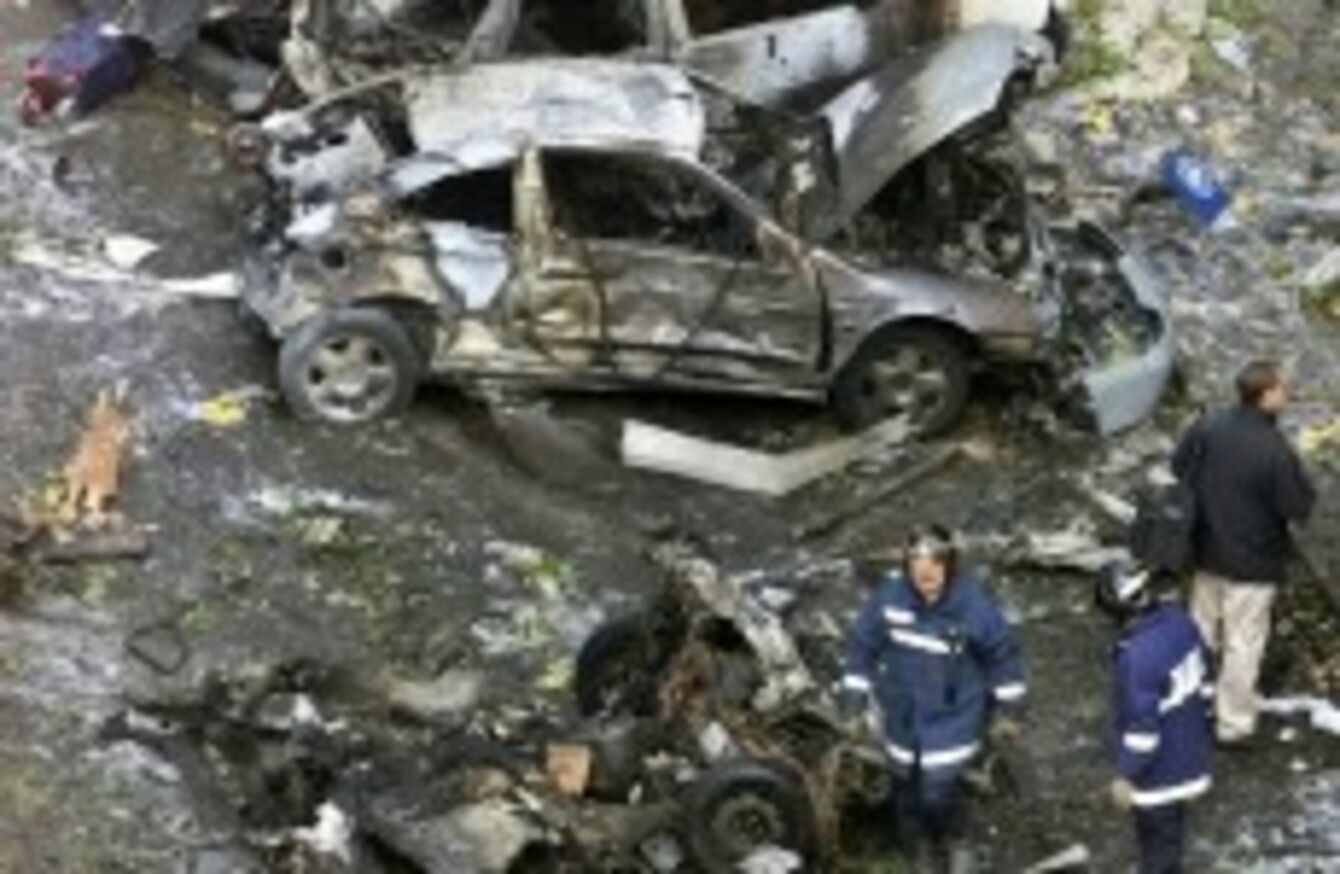 ETA car bomb in Madrid (File photo, 2001)
Image: AP/Press Association Images
ETA car bomb in Madrid (File photo, 2001)
Image: AP/Press Association Images
A SPANISH NATIONAL wanted in Madrid for the assassination of an army general, a police officer and a number of car bombs has been extradited by police in Belfast.
Fermin Vila Michelena, 44, is set to be put on trial by Spanish authorities for attacks linked to Basque separatist group ETA in the late 1990s an early 2000s.
Vila Michelena was arrested in Belfast four years ago where he had been working as a chef. He had been due to petition the High Court in London to block his extradition but UTV reports that he abandoned that legal bid last week.
His lawyers had argued that evidence against him had been obtained by Spanish police by torturing two co-accused including a woman who alleged that police had threatened to kill her, pulled her hair and punched her repeatedly about the head.
They also argued that his support for Basque independence would prevent him from receiving a fair trial.
Vila Michelena is accused of a number of attacks including the assassination of Spanish general Justo Oreja Pedraza. The defence ministry lawyer died a month after being seriously injured when a bomb hidden in a rucksack detonated by remote control as he left his Madrid apartment in 2001.
In another ETA-linked attack for which Vila Michelena is suspected, a 2001 car bomb exploded beside a bank in central Madrid with over 50 people injured, four of them seriously.
The PSNI say they extradited Vila Michelena to Madrid on Friday to stand trial.
Earlier this year, ETA international observers confirmed that ETA had handed over a caché of weapons. The group announced days later that it would put its arsenal of weapons "under seal" and "out of operational use".