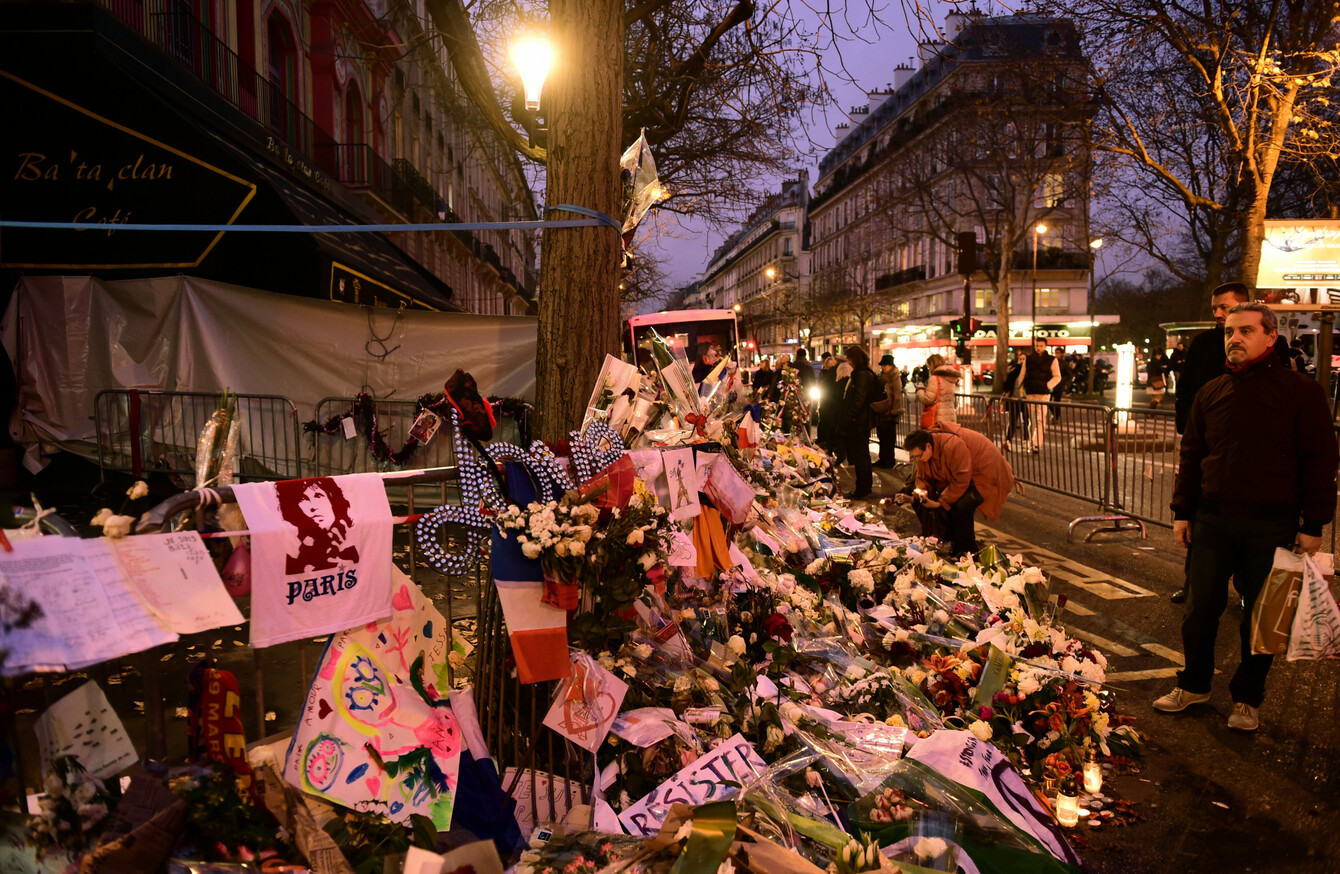 Image: Adam Davy/PA
Image: Adam Davy/PA
A MAN WHO claimed to have survived the 2015 massacre at the Bataclan theatre in Paris, describing his brush with death in vivid detail although he was nowhere near the scene, was sentenced to six months in jail today.
The court in Versailles, south of Paris, sentenced Cedric Rey, 29, to two years in jail with 18 months suspended for attempted fraud against a state fund for the victims of terrorism.
Rey's account of the 13 November 2015  attack was used by several French media, including AFP.
The ambulance driver claimed he was having a drink with two friends outside the Bataclan when three Islamic State jihadists stormed the venue during a concert, launching a three-hour bomb and gun attack that left 90 people dead.
Rey claimed that one of the gunmen aimed his rifle at him and fired but that a pregnant woman, who was walking past "took the bullets meant for me".
After the attack he sought compensation from the government fund for the victims of terrorism but his application was turned down after he failed to supply documents proving his claim.
He also joined the Life for Paris survivors' group and, like several of those who escaped death, got a tattoo commemorating the attack, in his case of Marianne, symbol of the French Republic, with the Bataclan in the background.
At least seven people have been found guilty of fraud or attempted fraud over the Paris attacks, which also targeted the Stade de France stadium and several bars and restaurants in eastern Paris, killing 230 people in total.
Discrepancies in his story
Police became suspicious about Rey's story after noting several discrepancies, including the fact that no pregnant woman was killed in the Bataclan assault.
They then traced his whereabouts that night using his mobile phone data and discovered he was about 30 kilometres (20 miles) from the Bataclan when the attack began and showed up outside the theatre around midnight, after it had ended.
Rey, who now lives in the French territory of New Caledonia in the South Pacific, has admitted to fabricating the story.
During a return visit to mainland France in October he handed himself in to police.
He was remanded in custody pending his trial and ordered to undergo psychological tests.
Rey's lawyer earlier refused to comment on the case and said his client no longer wanted to speak to the media.