A FEW NEWS stories related to the first Batman films have emerged in recent days. 
Firstly, it is being reported that Michael Keaton – who appeared in Batman and Batman Returns – could be set to reprise his role as the caped crusader as he's in talks to appear in an upcoming DC Comics movie. 
The second was the sad news that film director Joel Schumacher had died. As well as directing the likes of St Elmo's Fire, Falling Down and Veronica Guerin, Schumacher had also directed the third and fourth installments Batman Forever and Batman & Robin.
It's also 31 years to the day that the first film was released in the US. 
This quiz is all about those first few Batman films – before Christopher Nolan's reinvention of the franchise in the 2000s. Best of luck!
#Open journalism No news is bad news Support The Journal

Your contributions will help us continue to deliver the stories that are important to you

Support us now
What shrewd move did Jack Nicholson reportedly make before agreeing to play The Joker in the first Batman?
Warner Bros/Youtube
He stipulated his character had to get more screentime than Batman
He was free to stay in character at all times on set and was able to write his own lines
His contract stipulated Warner Bros had to successfully lobby for him to be nominated for an Oscar for the role
He took a pay cut in his basic salary in return for a percentage of the box office and merchandise sales


Vicki Vale (Kim Basinger) playes the love interest of Bruce Wayne/Batman in the first film. What is her profession?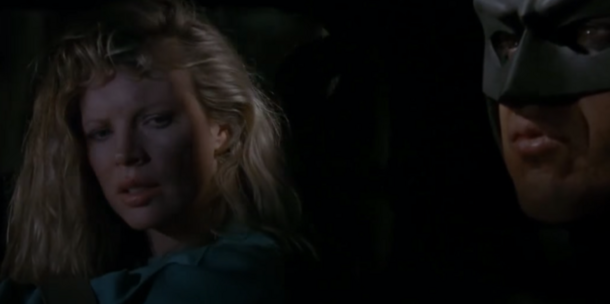 Warner Bros/Youtube
Assistant district attorney
PA to one of the villains


Michelle Pfeiffer plays Catwoman in Batman Returns, but what's her character's real name in it?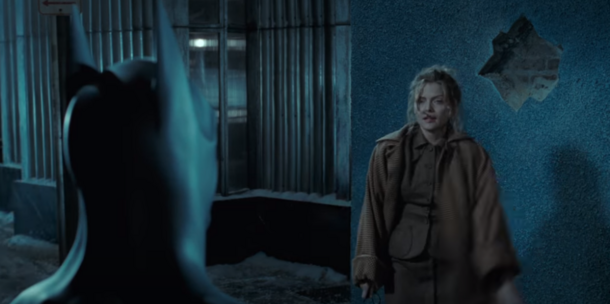 Warner Bros/Youtube


Which composer is behind the iconic music from the first films?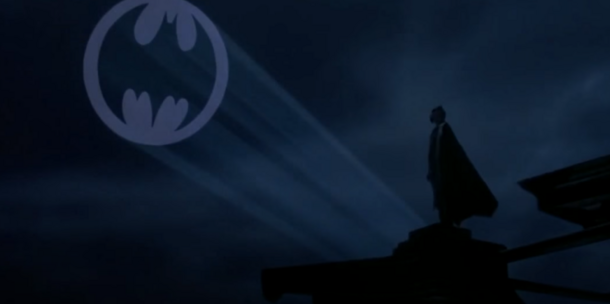 Warner Bros/Youtube


In which film would you find the Red Triangle Gang?


Which of these harebrained schemes does Edward Nygma/The Riddler come up with in Batman Forever?
Warner Bros/Youtube
Turn public opinion against the Batman by implicating him in a series of bizarre crimes
Sending out strange infrared signals that compel people to kill each other, thus triggering a crime wave that overwhelms Batman
Steal all of Gotham's confidential information using a brainwave device people put on top of their tellies
Capturing Batman and reinstating Two Face as district attorney so Bruce Wayne can be tried for his violence against criminals in open court


Where does Bruce Wayne invite Dr Chase Meridian (Nicole Kidman) on their first date in Batman Forever?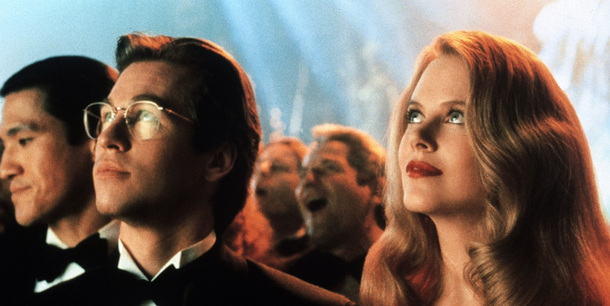 Warner Bros/PA Images


Which of these lines is NOT uttered by Mr Freeze (Arnold Schwarzenegger) in Batman and Robin?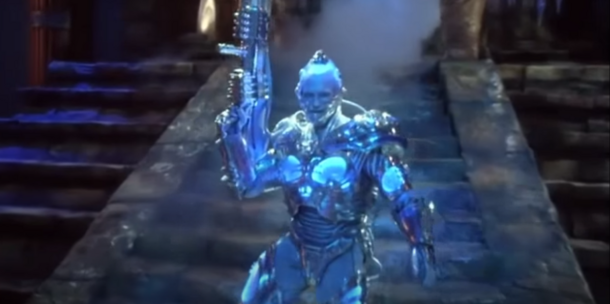 Warner Bros/Youtube
You're not sending me to the cooler
In this world, there's only one absolute... everything freezes!
If revenge is a dish best served cold, then put on your Sunday finest. It's time to feast!


Who plays Batgirl in Batman & Robin?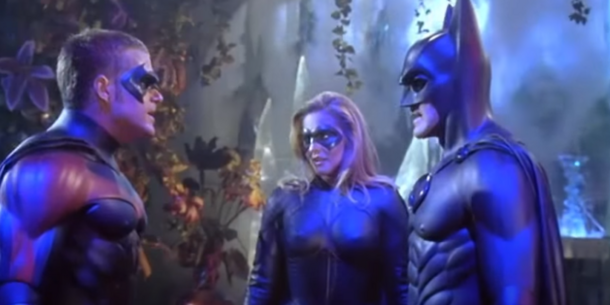 Warner Bros/Youtube


Which film grossed more? Answer all the questions to see your result!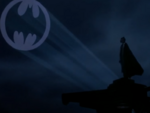 Warner Bros/Youtube
You scored out of !
Batman
The people of Gotham are safe on your watch
Warner Bros/Youtube
You scored out of !
The Joker
You're devilishly clever but couldn't make it out on top
Warner Bros/Youtube
You scored out of !
Commissioner Gordon
You're great, I guess. You still need Batman's help to come out on top, though.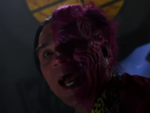 Warner Bros/Youtube
You scored out of !
Harvey 'Two Face' Dent
You agonised over a few of them cos you couldn't decide between two of the options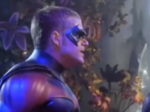 Warner Bros/Youtube
You scored out of !
Robin
You'll have to do better than that to impress Batman