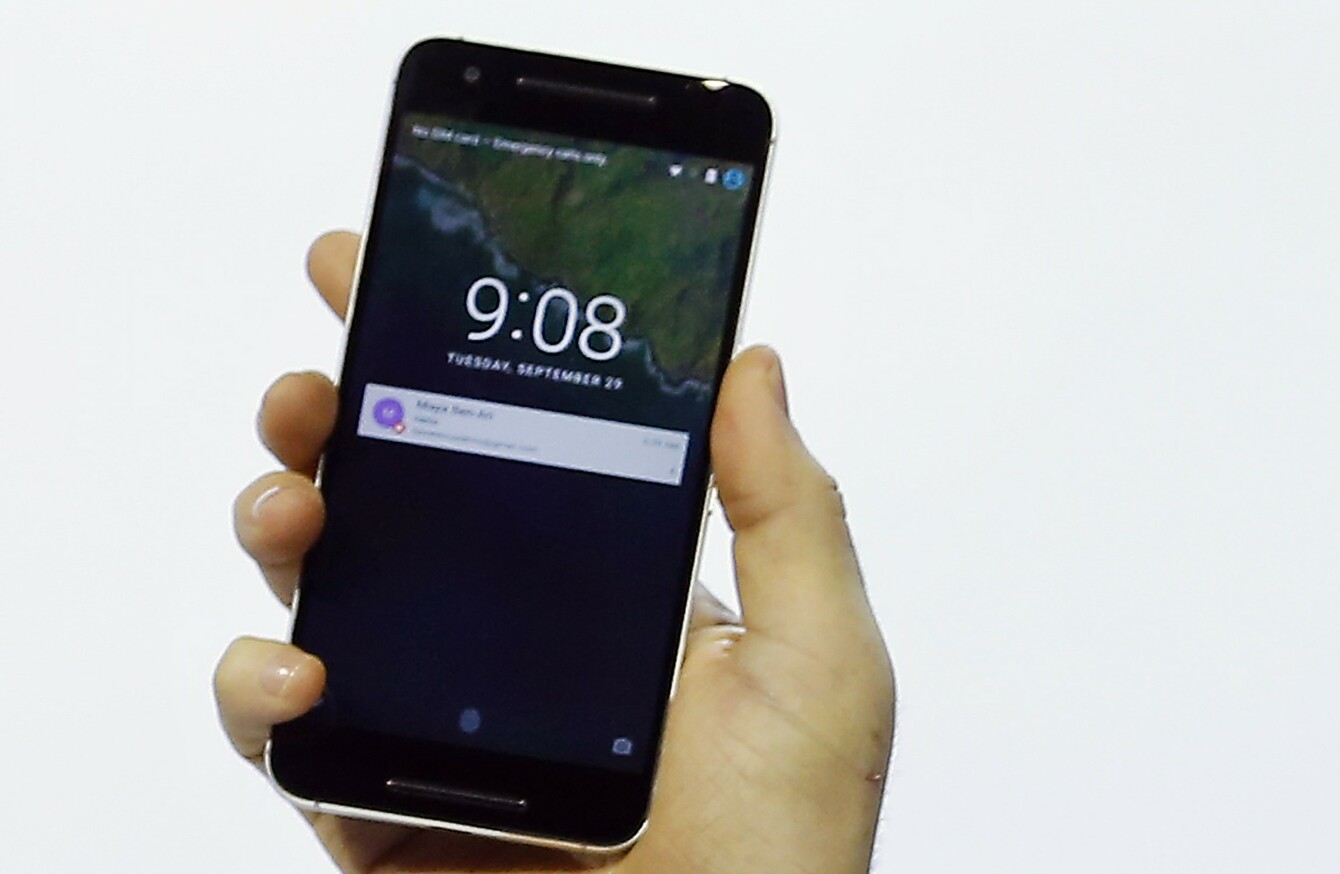 Image: AP Photo/Tony Avelar
Image: AP Photo/Tony Avelar
BATTERY LIFE IS ALWAYS a concern for many users. If you're using your phone regularly from the morning, you will probably find yourself in dire need of a charger come evening time.
While the technology used for batteries hasn't exactly improved in recent times, the focus has been on figuring out ways to make them last as long as possible.
Some are background changes like processor efficiency, but others like battery saver mode can be useful if you need it to. All of the major smartphones now have it in some form, and they activate when your battery is low or by going into settings.
What is battery saver mode?
Essentially, it shuts down all of the non-essential modes on your phone so it can conserve battery power. Features like vibration, location services, animations and the majority of background apps are switched off for this purpose.
As you may have guessed, this priorities longevity over functionality so some of your apps might not work properly. You can still use them but it's likely they won't function as well with certain features turned off.
When it activates depends on your phone and settings but usually, it comes into play when your phone has only 15-20% of battery life left. It will stay activated until you either turn it off or start charging your phone again.
iPhone/iPad
If you have iOS 9 on your phone, there will be a battery option found in Settings. Here you can turn it on manually, but this section also shows you the different apps that are using up most of your battery's resources.
If you don't, you will be prompted to turn on battery saver mode when you reach 20%. If you decide not to, you will be asked again when you reach 10%.
Android
For those with phones running Lollipop and Marshmallow (version 5.0 and later), you will have battery saver mode installed on your device. Whenever your phone reaches a certain percentage, the mode will kick in.
To see these options, go into Settings > Battery > Battery Saver (found in the options menu). Alongside turning it on directly, you can turn it off entirely, or change it so it kicks in at 5% or 15% battery life. There is no way to choose different percentages.
Windows Phone
If you have Windows Phone 8.1, going into Settings > Battery will allow you to turn it on manually. You can also determine when it turns on as well such as when your battery is low, from now until the next charge or to just turn it on permanently.
If you have Windows 10 on tablet or phone, you will be able to find the option by going into Settings > System > Battery Saver. Two nice additions to this are the ability to choose what percentage Battery Saver kicks in and to add any apps that can bypass it. Useful if you still want emails coming in or need updates happening regularly.