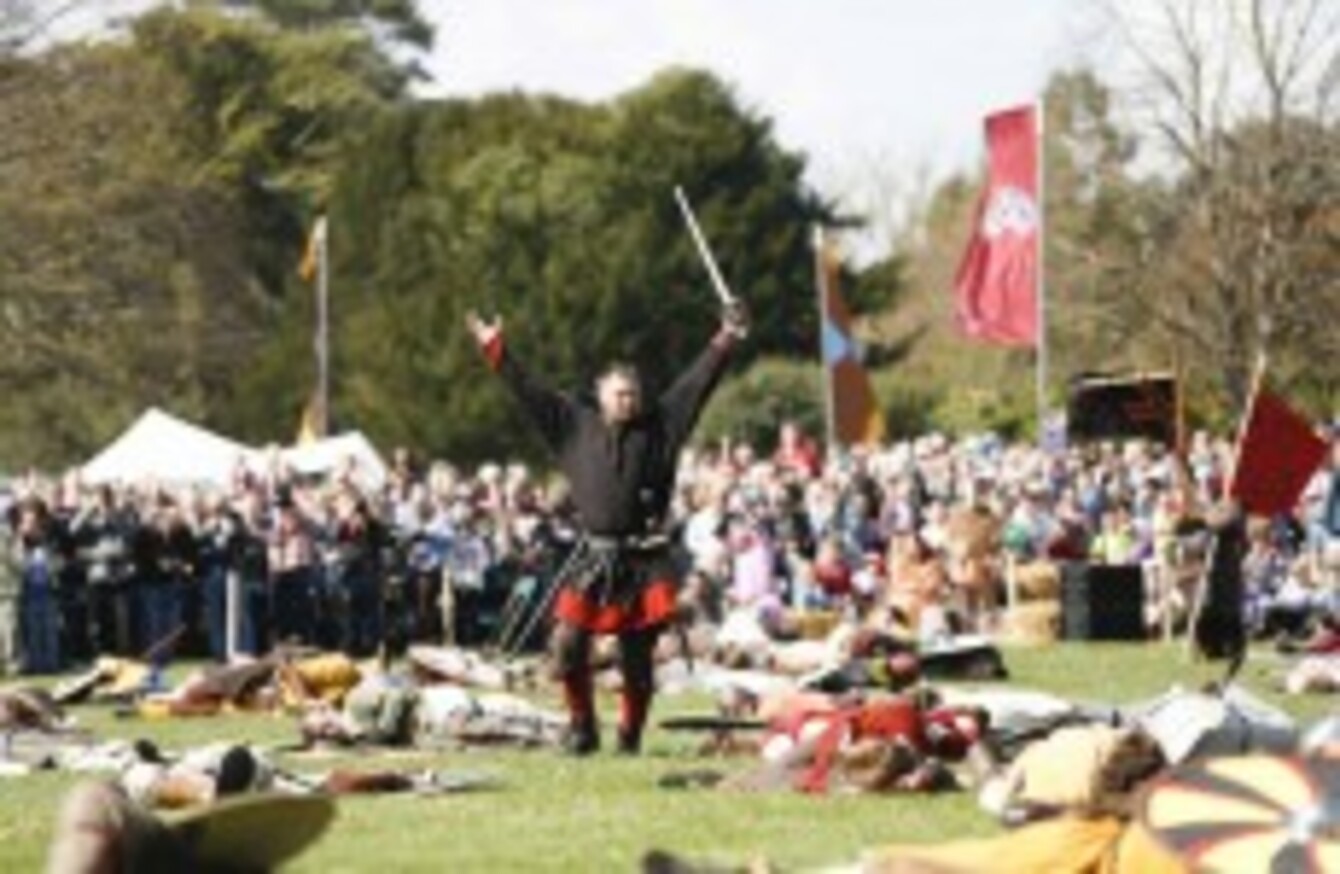 OVER 20,000 PEOPLE enjoyed the sunshine, the sea and the bloodshed at the first day of the Battle of Clontarf festival.
Hosted by Dublin City Council, the millennial celebration of the battle took place today at St Anne's Park in Raheny.
Over 20,000 visitors attended in glorious sunshine and witnessed the spectacular clashes of the Viking and Irish armies in battle re-enactments featuring over 500 living history re-enactors from all over the world.
The Battle of Clontarf Festival is being held near the original battle site and, along with the battle re-enactments, the two day festival also provides displays of Viking life including a complete medieval village with over 80 tents, skills and weapons demonstrations, a mounted display on horses, a Viking longboat, falconry, archery, food and music.
The festival continues on tomorrow between 11am and 7pm.
All photos: Conor McCabe
Battle Of Clontarf

Battle Of Clontarf

Battle Of Clontarf

Battle Of Clontarf

Source: Conor McCabe Photography

Battle Of Clontarf

Battle Of Clontarf

Battle Of Clontarf

Source: Conor McCabe Photography

Battle Of Clontarf

Battle Of Clontarf