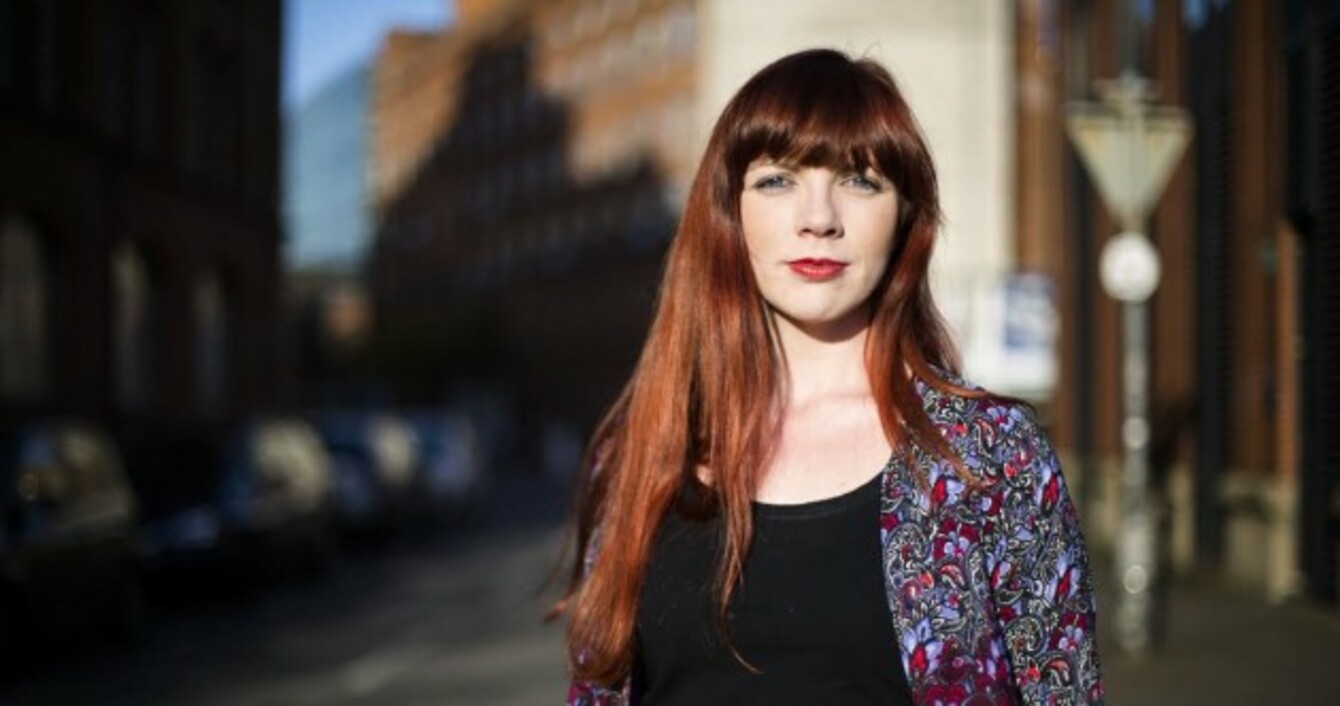 Tara, who travelled from Ireland to England to have an abortion.
Image: Adam Patterson
Tara, who travelled from Ireland to England to have an abortion.
Image: Adam Patterson
A YOUNG CORK woman has spoken out about her experience of travelling to Britain for an abortion in a new BBC documentary.
Tara has allowed the programme follow her on her journey to a clinic in Ealing, London, just two weeks after she found out she was pregnant.
The programme, 'Abortion: Ireland's Guilty Secret?', airs on BBC Three tomorrow evening at 9pm.
The 24-year-old is just one of the 5,000 Irish women who travel to the UK for an abortion every year.
She said she wanted to share her story publicly as it is something no one talks about.
I am sure there are people out there that think I am the devil for doing this, but I know myself that it is the only option that feels right to me right now.
Tara said she was surprised when she discovered she was pregnant as she had been on the pill.
Explaining her decision to have an abortion, Tara said she does not feel ready to have a baby and there is a lot more she wants to do with her life.
We have a road trip planned for the states next year, we are saving for a new apartment… I am just not ready … it's not the best time for me right now…
Feeling like a criminal 
Tara said being forced to travel to England for the procedure does make her feel like a criminal.
I think there is stigma attached to it as you have to leave the country for it.
She admitted she had questioned whether she was making the right decision.
I definitely would be lying if I said that thought hasn't come into my head.
At times I feel guilty… but I think I would be able to give a lot more to a child ten years down the line than I can now. 
Tara said she was angry women were being ignored. "You deserve to be treated as a human and not as a criminal."
Before entering the clinic, she meets the BBC reporter, Alys Harte, in London.
"It's not pleasant to have to leave your home and fly across the water when it is such a simple procedure."
Travelling over 500 miles to have an abortion cost Tara and Steve over £1000.
The rest of the world can see this is wrong. We are part of a western society and yet it hasn't changed yet.
"I am afraid I will feel guilty and feel regretful," she explained.
Walking in to the clinic, Tara said she was both angry and nervous. Pro-life campaigners stand outside the clinic with posters, while some pray on their knees.
Travelling to the UK 
Another woman also tells her story anonymously in the documentary.
She travelled to the UK from Northern Ireland when she was seven weeks pregnant.
#Open journalism No news is bad news Support The Journal

Your contributions will help us continue to deliver the stories that are important to you

Support us now
"I never would have thought I would have one until it happened to me."
Outlining her decision to have an abortion she said "it wouldn't be fair on anybody".
She went to the clinic and was given tablets that she was told would end her pregnancy.
Once I take these there is no going back, I thought, but I knew I had made the journey, so I made the decision to go ahead with it.
She was told she would start bleeding heavily, but she had a flight to catch back to Belfast.
"I started bleeding in toilets at the airport," she explained, but her flight was being called.
"I had a very heavy bleed walking down the stairs… I freaked out in the middle of airport, crying hysterically, I wanted to be somewhere private."
She got on the plane and went into bathroom where she experienced heavy clotting and bleeding.
I could hardly get clean… parts of my body or baby that was a part of me just coming a part inside of me, on an aeroplane – it was just horrific – very unfair, compared to girls who are living in UK while we are expected to travel and pay.
Abortion: Ireland's Guilty Secret? airs on BBC Three tomorrow evening at 9pm.