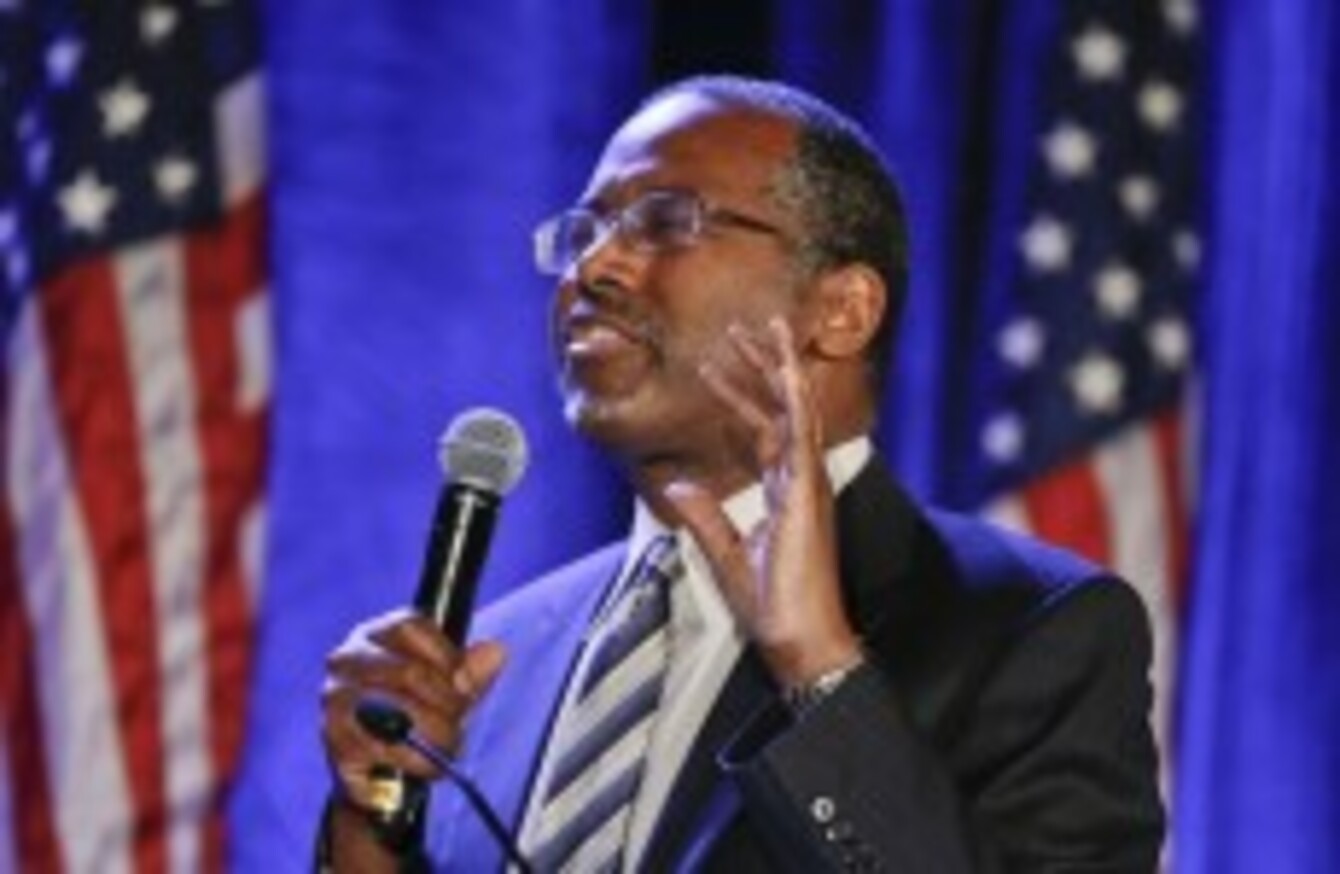 Ben Carson.
Image: Lenny Ignelzi
Ben Carson.
Image: Lenny Ignelzi
BEN CARSON, A rising star in the Republican Party, has told his colleagues to "be more like ISIS".
Carson, who says he will decide before May if he will run for the Presidency of the US, was speaking at the Republican National Committee winter meeting in San Diego.
There, he praised American patriots for their willingness to give their lives for their beliefs. Then he mentioned the Islamic State group.
"They got the wrong philosophy, but they're willing to die for what they believe, while we are busily giving away every belief and every value for the sake of political correctness," he said as Republican officials from across the country interrupted him with applause.
"We have to change that."
A Republican National Committee spokesman had no immediate response when asked to comment on Carson's remarks, which came as part of a 35-minute luncheon address.
After the speech, Carson said it's "ridiculous" to suggest he was likening American patriots to the Islamic State.
Carson has previously likened the US government to Nazi Germany, saying they were trying to silence enemies.
In 2013 he called Obamacare "the worst thing that has happened in this nation since slavery," adding that "it is slavery in a way because it is making all of us subservient to the government."
He is popular among conservatives in the States, but remains little known to many.