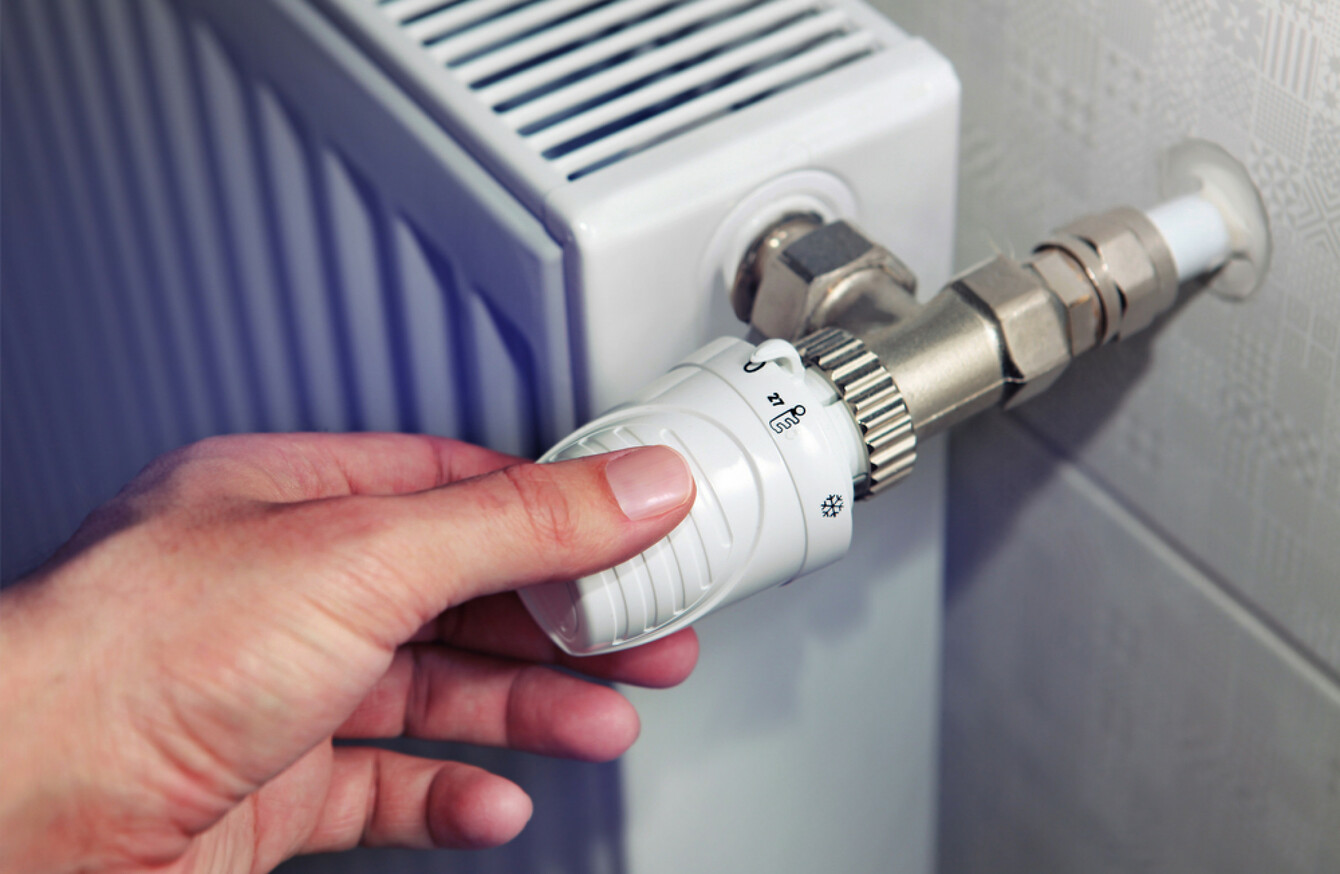 Image: Shutterstock
Image: Shutterstock
Updated 3.15pm
TAOISEACH LEO VARADKAR says the advice given by a junior minister that older people should leave the heating on 24/7 during the cold snap "is not the advice of government".
In a statement issued yesterday, Junior Health Minister Jim Daly said that older people could claim the money back for fuel from welfare schemes if money is an issue.
"Pensioners who live at home should keep the heat going for twenty-four hours. They should feel free to use that extra bucket of coal or bale of briquettes," said Daly.
He urged pensioners worried about cost to "put your health and safety first".
In the Dáil today, Labour's Brendan Howlin and Sinn Féin's Mary Lou McDonald called on the Taoiseach Leo Varadkar to double the fuel allowance ahead of the arrival of the freezing conditions this week.
Daly had said yesterday that older people who are worried about cost should avail of social welfare schemes, citing the Urgent Needs Supplementary Payment and the Exceptional Needs Payment, single payments to help meet essential, once-off, exceptional expenditure.
Varadkar reiterated this point, but added:
Minister Daly's advice is not the advice of government.
He explained that the fuel allowance is €22.50 a week and is given to some 330,000 people nationwide.
"There is no way that anyone in this House can guarantee that turning on your heat 24/7 will not cost more," he said, adding that doubling the payment might not solve the problem.
McDonald told the Taoiseach:
There is no point in telling people that are cold to run their heating 24/7 and not to worry how they are going to pay.
"People will die unless they are kept warm," added Sinn Féin's Pearse Doherty.
The Taoiseach said fuel allowance costs some €200 million per year. Two changes have been made to the system so far this year.
Those in receipt can avail of the payment in two lump sum payments totalling €607, as opposed to the weekly payment, and the scheme has also been extended by one week, taking it into the first week in April.
Peter Kavanagh of Active Retirement has called on the government to extend the Winter Fuel Allowance for the duration of the severe weather, but said that the key issue is older people's health.
The number one concern is that older people stay warm. We will be lobbying government to do its part, but the most important thing is older people's health.
"Cost of heating is a concern for a lot of older people because they're in the house longer. We've heard of people leaving the oven door open to heat the room after cooking.
We're advising older people to make sure their boiler is serviced and the heating is on.
Justin Moran of Age Action urged older people to stay warm.
"We're advising people to stay in as much as possible, heat the rooms you're going to be in at least and eat plenty of warm food.
We're also asking neighbours of older people to check in on their neighbours.
Moran added that the extension of the Winter Fuel Allowance would be welcome.
Met Éireann has issued a snow-ice warning for parts of Leinster this evening, with up to 6cm of snow forecast by tomorrow morning.
More persistent snow is expected later in the week.
With reporting by Christina Finn