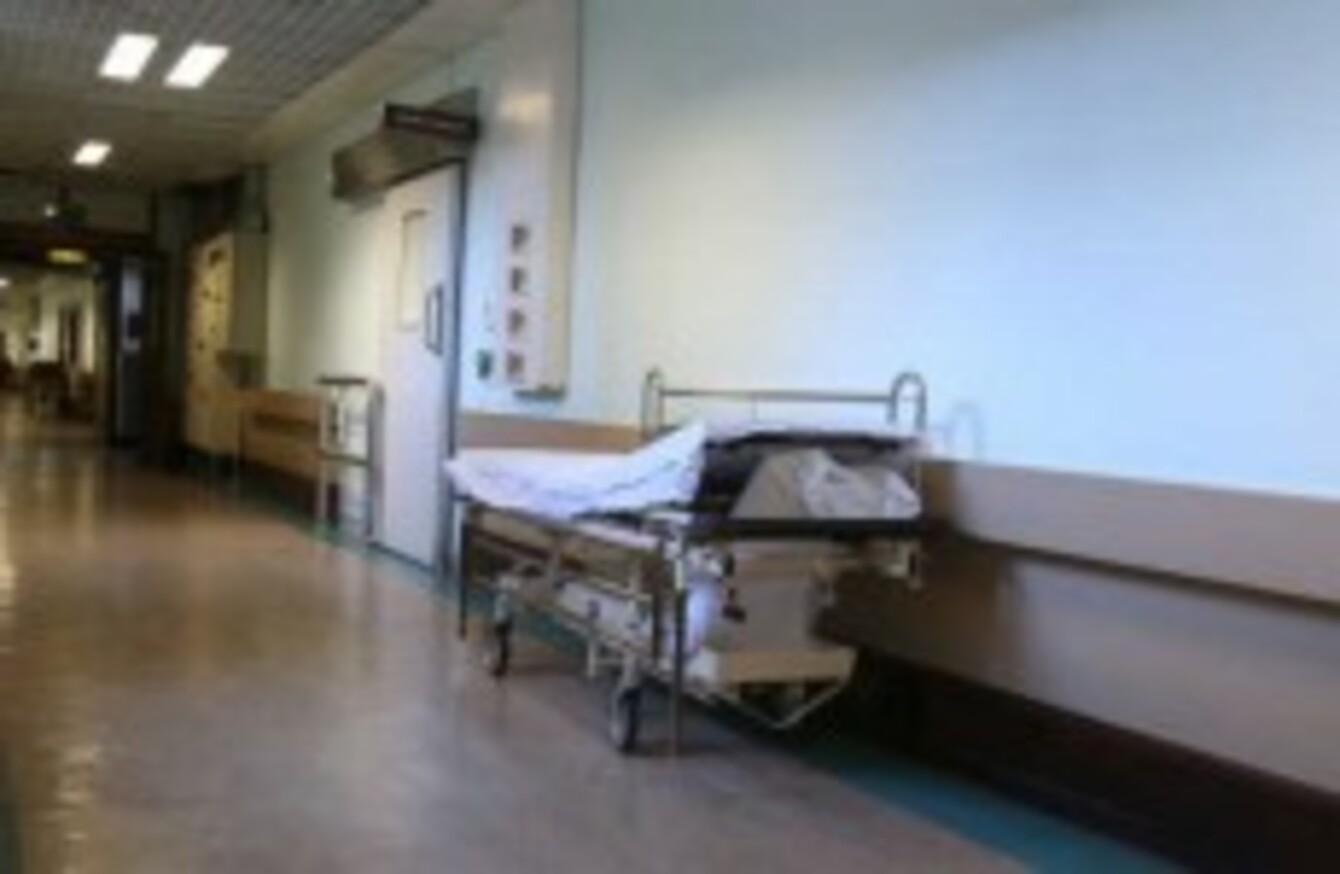 Image: Photocall Ireland
Image: Photocall Ireland
THE LATEST FIGURES for patients on hospital trolleys in emergency wards around the country have hit record highs.
Figures today from the Irish Nurses and Midwives Organisation (IMNO) Trolley and Ward Watch have shown that there are now 601 people on trolleys in emergency departments or on beds, trolleys or chairs in inpatient wards around the country.
This is the highest number of patients on trolleys since records began in 2004.
This follows news this morning that members of the INMO at Beaumont Hospital in Dublin voted 100% in favour of taking industrial action.
Beaumont Hospital 
Persistent overcrowding and understaffing have been cited by staff at the hospital as the reason for the action.
The figures for today show 41 individuals at the hospital awaiting appropriate services.
A lunchtime protest will be held this Friday by members of the IMNO at the hospital from 1pm to 2pm. The work-to-rule action is set to take place at the hospital on 27 January.
Overcrowding
The figures today show the hospitals with the most people waiting for hospital beds are Our Lady of Lourdes Hospital in Drogheda, with 45 waiting on hospital beds. They are followed by Beaumont Hospital and University Hospital Limerick, both of which have 41 patients waiting on hospital beds.
Speaking today, Fianna Fáil Spokesperson on Health Billy Kelleher, said:
These figures from the INMO are further evidence of the escalating crisis in our Emergency Departments, which shows no signs of abating and is raising serious concerns about patient safety.
He went on to call for an early reconvention of the Oireachtas Committee on Health and questioned the approach of the Government to the issue.
Richard Bruton
Speaking today about the IMNO's figures, Minister for Jobs, Enterprise and Innovation Richard Bruton, said:
This is not a new problem. This problem was there when money was absolutely abundant in this country. That problem was there right back in 2004. This is not just an issue of money. This is an issue of thinking carefully about a reform agenda.
Bruton went on to state that the issue would tackled in part by the country being able to "continue to perform strongly in jobs growth and that provides the resources to tackle this problem."
Originally published: 12.36