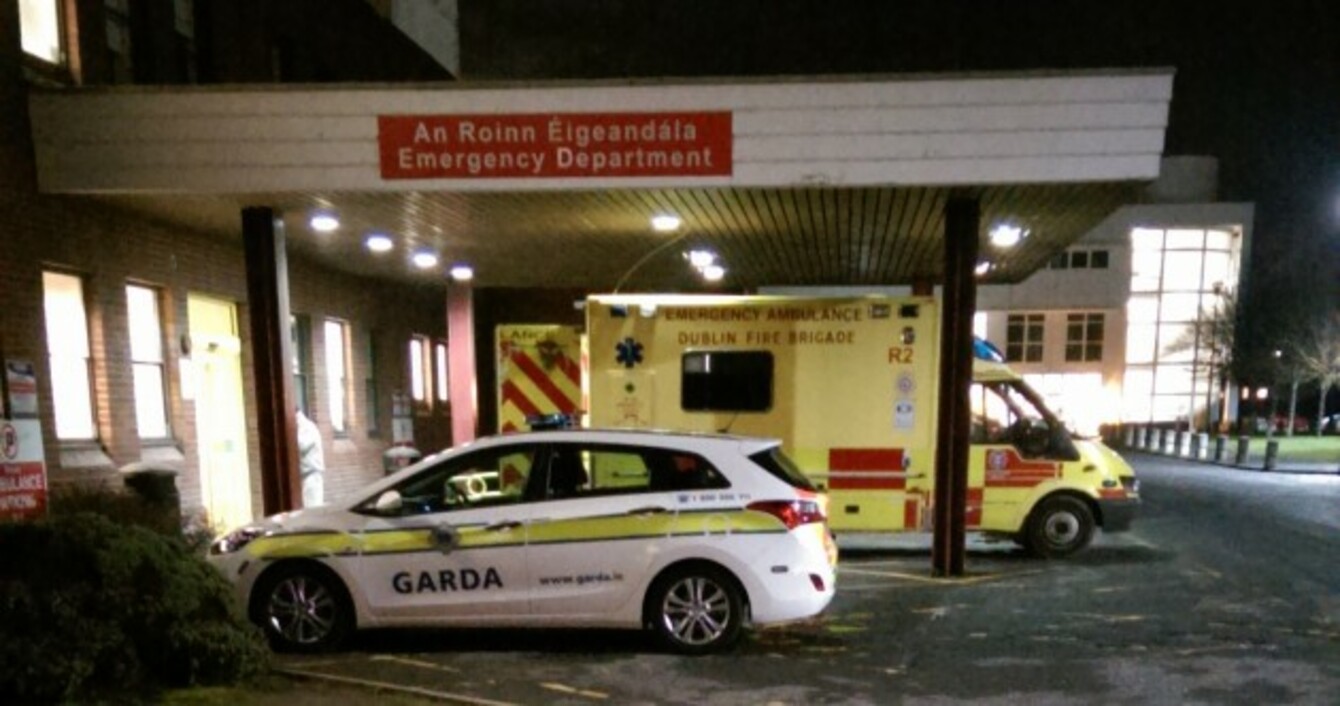 The Emergency Department at Beaumont this evening.
Image: Paul Hosford
The Emergency Department at Beaumont this evening.
Image: Paul Hosford
FOR THE FIRST time in the history of the health service, there are over 600 people on hospital trolleys.
41 of those are in Beaumont Hospital in Dublin where tonight surgeries have been cancelled to cope with the overcrowding problem.
The hospital says it has over 90 people ready to step down from hospital, but there are no nursing homes or community care schemes to take them.
RTÉ filming carried out over the weekend shows trolleys parked on corridors and patients on drips sitting in chairs.
Tonight in the reception area of the Emergency Department, things are slightly calmer. Admissions in the early evening are slow, with few of the green plastic seats taken.
Those who are there, however, are waiting.
A family of three mutters about giving up and going home, while an elderly woman loudly says "about time" when her name is called.
Outside, a man in his late 20s tells me that he has been there since 11am. When we talk, it is 7.30pm.
He's happy, however. He has been seen, been treated, and is waiting for a bed. For now, he is one of the trolley-dwellers.
"It's not actually too bad for me. I'm in pain, but I'm having my operation in the morning."
That said, he has neighbours on trolleys who look set to be there for the long run.
If you're getting an operation, they can put you in a bed but if you're getting tests, I think you have to wait on a trolley. Some people have been there a couple of days.
On the way in, three members of a family are heading to see a relative who has been on a trolley since earlier today.
"It's worrying," one tells me.
"You don't know if they're ok, health-wise, but then you worry about how they can relax, sleep or do anything with that many people around."
"The other thing," her sister says "Is how hygenic is it? If there's a vomiting bug going around, everyone in there is getting it. They're on top of each other."
Outside the main entrance to the hospital, I ask a young girl in a hospital uniform if it's busy inside.
"It's not that busy," she says.
"Well, not as busy as it can get."
For tonight, that is all the staff can hope for.